I was inspired by the goth make up looks. I wanted to create something I haven't really tried before. I've had a vision in my mind. Something really dramatic and very dark, but still pretty in a way. Although the make up I visualised was a bit messier and smudged, I ended up doing a "prettier" and in a way more glamorous version of what I had in my mind.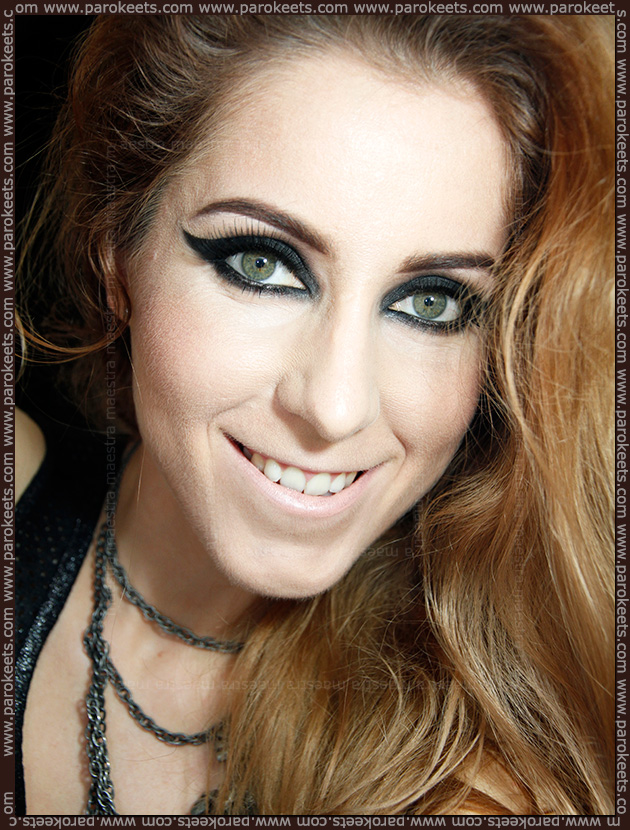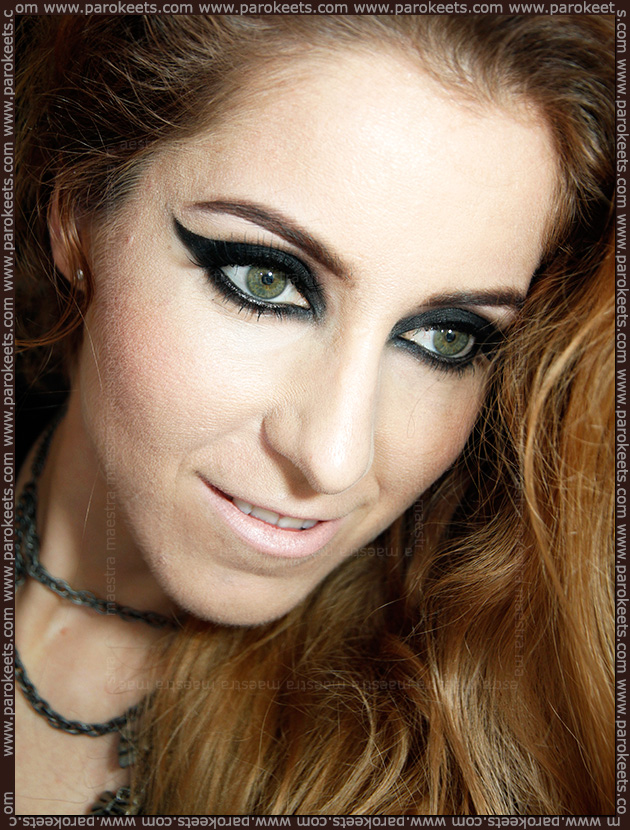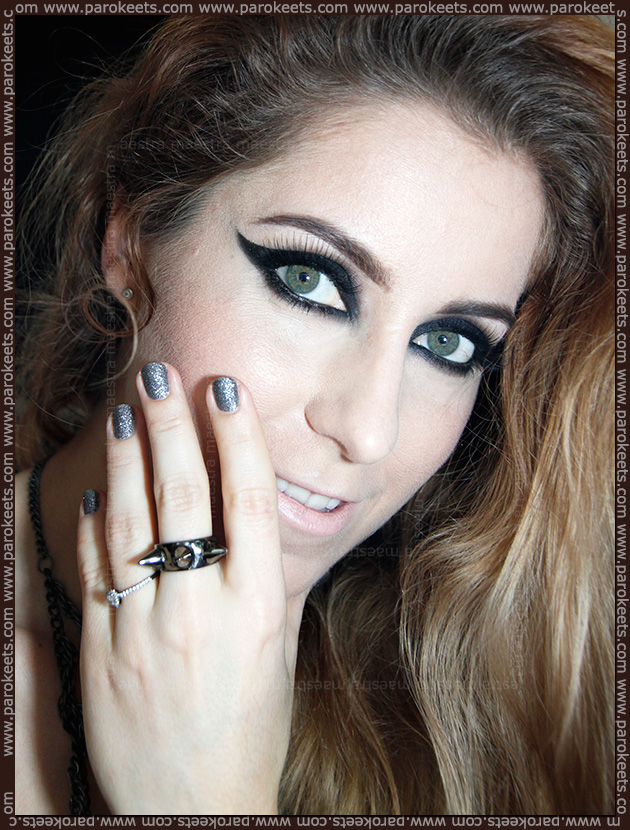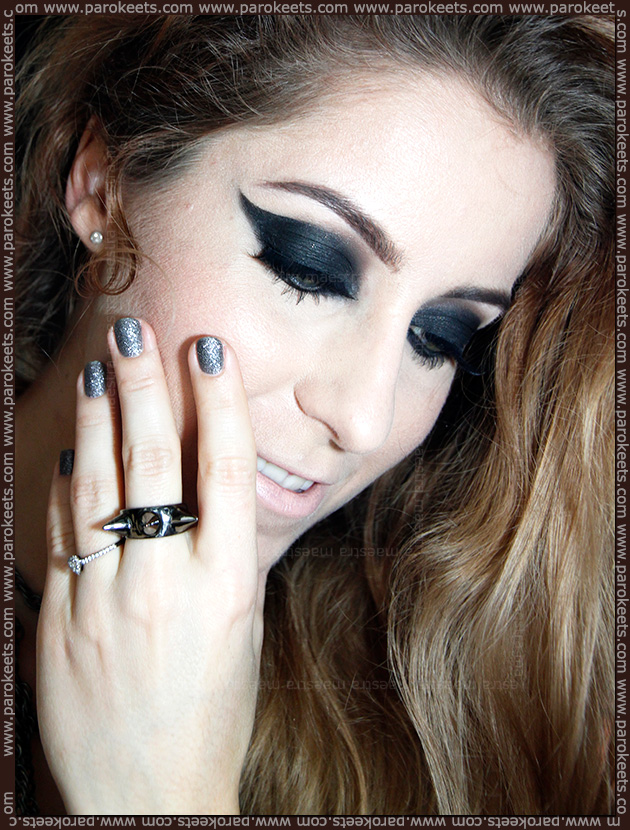 This look doesn't require a lot of products. All you need is black gel liner, matte black eyeshadow, black mascara and false eyelashes. I also used matte brown eyeshadow to create warm shadow, but this part is optional. It is not the easiest make up to do, because you need a steady hand to do a nice crisp line for the wing. You know what they say: "Practice makes perfect!"
And here is my suggestion what accessories to wear with such a look.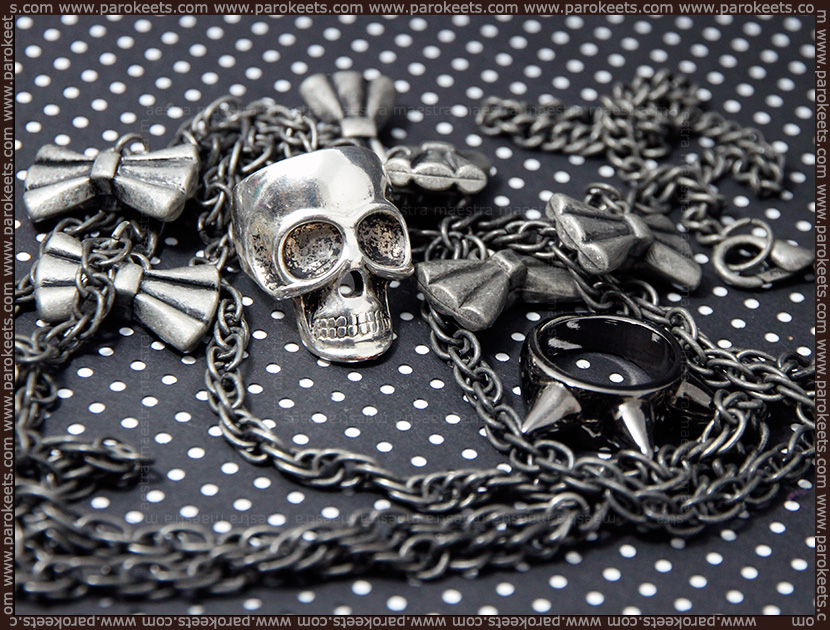 Be bold and enjoy!