Oh, the Lip Butters … everyone loves the Revlon's Lip Butters and people went nuts about these little babies over a year ago. Moisturizing lipsticks or colored lip balms. A revolution?!? I had to find out myself.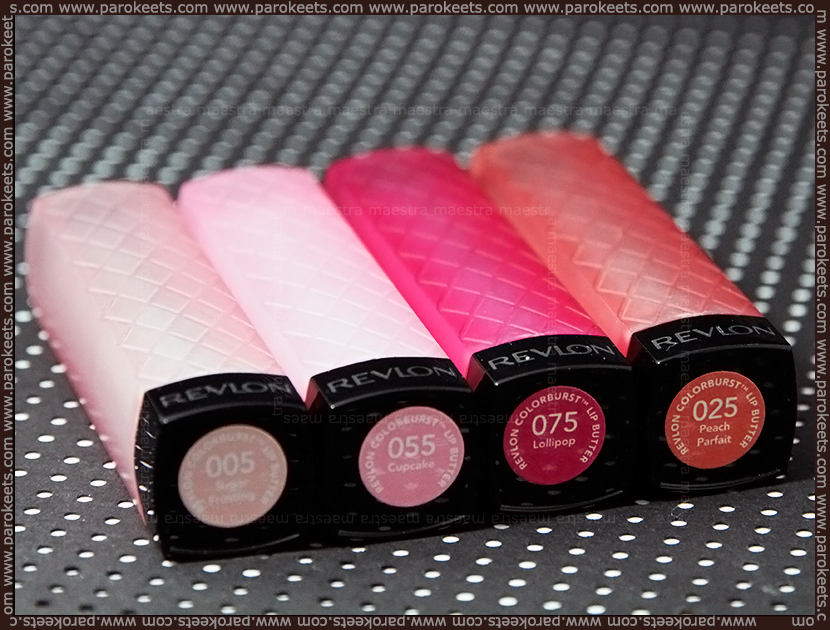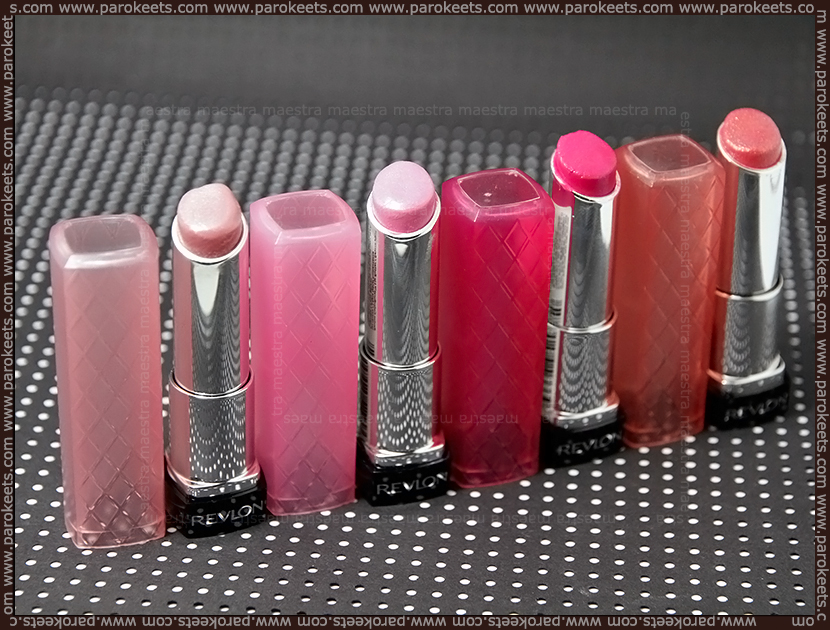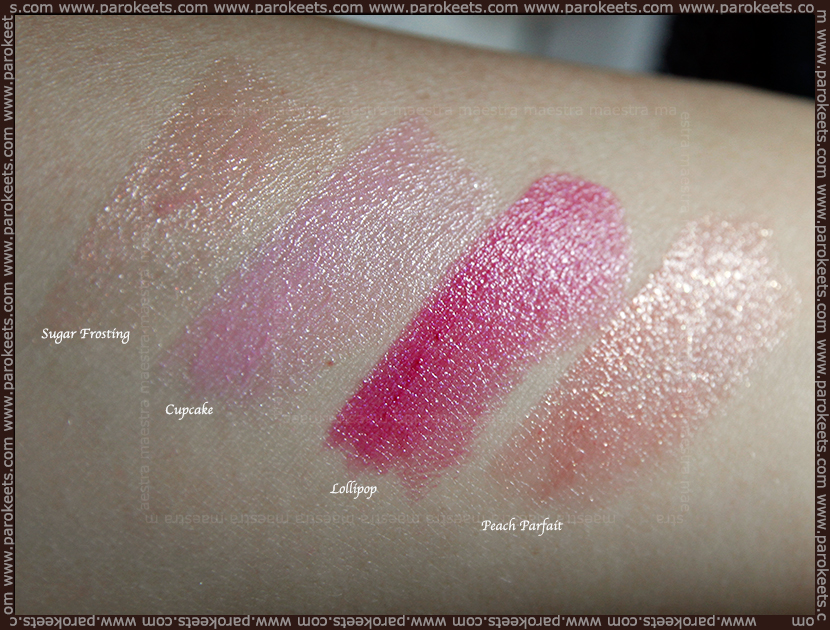 I bought my first two Lip Butters over a year ago in the States. A lot of the shades were sold out at the moment, so I had a limited choice, but I just had to buy one or two. And so I bought Lollipop and Cupcake. You have to know that in the States the drugstores (where you can buy Revlon) do not have testers. So when I finally tested my lip butters at my hotel room I was disappointed, because I didn't really like the colors that I've chosen. That was my first disappointment. Next one was … they migrate on the lips too much for my taste. Although they do feel very nice on the lips, I look like a clown after twenty minutes or so, because the colors migrate towards (and over) the edges of my lips. Not a pretty look. Yes, I could try them with a lip pencil underneath, but you know what? These are Lip Butters not lipsticks. These are supposed to be low maintenance or as they like to call them "lipsticks on the go; no mirror needed". Yeah right! Not for me. For the tinted lip balms, these are too pigmented for my taste. Especially the darker shades. I just can not apply these without a mirror. You can tell I am not a fan of Lip Butters. Am I the only one???
So I put my two Lip Butters on the side, try to burry them somewhere in my make up stash. And because people didn't stop raving about them, I tried them over and over again and I still didn't like them. When they finally came to Slovenia, I tried the testers … and you know what I did? I bought two more. Am I crazy or what? Maybe … I bought the Peach Parfait and Sugar Frosting. I really wanted to know what the fuss was all about and why people loved them so much. And this time I was partially happy with what I bought. The glittery Peach Parfait was another disappointment. Again the color migrated to and over the edges of my lips and the glitter was just too big for my taste. But the Sugar Frosting was a complete surprise. I LOVE IT! It is such a nice and easy lip balm. And it gives a nice shine to the lips. It is not very noticeable on the lips but it just makes my lips prettier. And this one is indeed very low maintenance. Yay!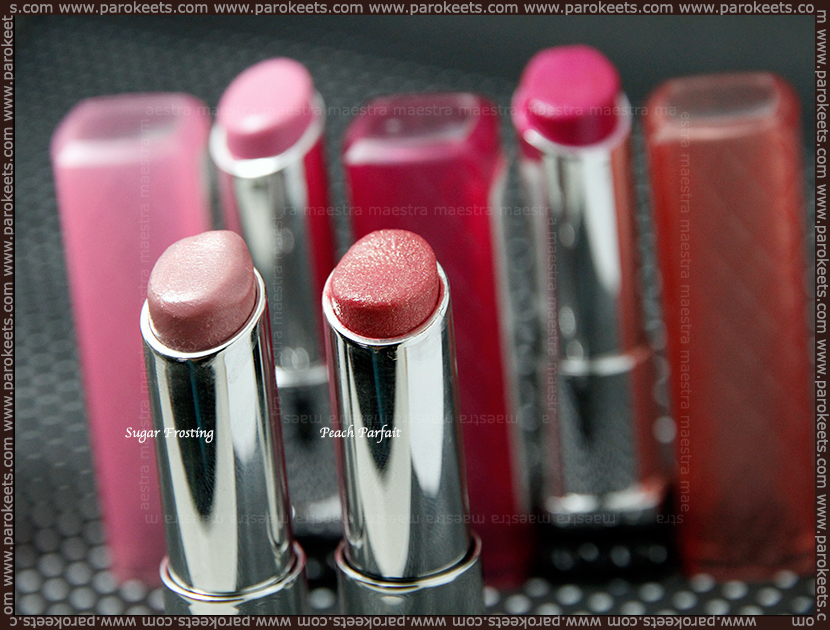 Feeling on the lips:
If I forget about the shades, the glitter and the migration of the color. I do like the hydrating feeling on the lips. They are a bit sticky and thick to apply, but I feel like they cover my lips with a protective "film" and I like it. And because they are sticky, they do not fade or disappear quickly from the lips.
Color range:
I don't think the color range (in Slovenia) is very good. I don't know … I had a hard time to chose something suitable for myself. There are just too many glittery ones and the creamy ones are too pigmented for my taste. I know that a lot of people love them because of the pigmentation.
Summary:
I have four of them and love only one of them, the other three I don't even like. My main issue with them is that they migrate on my lips too much. In the matter of twenty minutes they are over the edges of my lips and I look like a clown. I think that for what they are (lip balms with color), they are too pigmented. And the glittery ones have a true glitter in them. The glitter is just too big for my taste. I love my Sugar Frosting. It is easy to apply, is not very pigmented and it just gives my lips a nice shine.
I am really curious what are your thoughts on the Lip Butters? Do you like them? Or is out there someone like me and think Lip Butter do not deserve such a hype?