One of the questions I was asked few times over the almost 5 years since this blog exists was why don't we write more about Revlon. Since this is one of the top drugstore brands in the world. My answer was always the same – Revlon in Slovenia got stuck in time. We got nothing new or it took years to change something on the stands … Than couple of years ago thing slowly started to change. First we finally got new nail polish shades and lately Revlon is getting more and more space on my WL. Too much actually, as worth of just "I really want" products is more than 100 EUR.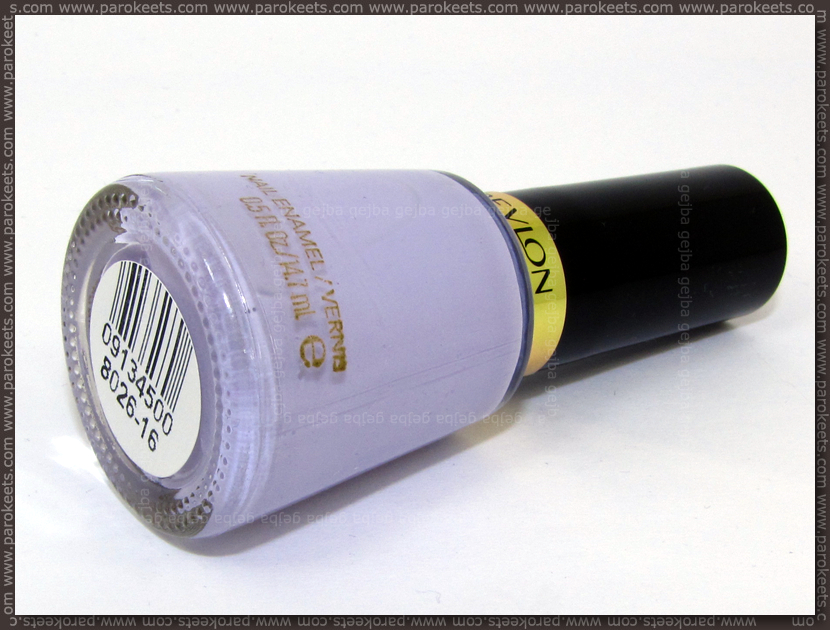 One thing that rarely fails are Revlon nail polishes so I gladly agreed to do the review of one of their shades. I would love to see some of the ColorStay range nail polishes in Europe as those rock, but regular ones are also very good. I chose Revlon Charming – pale lilac creme nail polish. Depending from light source, it can get slightly more warm or cool tone. Application – smooth, 2 coats for perfect look and as always I used top coat. Brush is more old fashion narrow one but is easy to manage. Charming may be more spring like shade, but I like to wear this kind of pale colors as stamping base thought the year. Normally I would prefer to do gradient of sort and then stamp but I was not it the mood for the long manicure session at the time this swatch was made … big belly and swollen fingers were in my way. :D I used one of the latest Essence stamping plates and Color Club Wild At Heart holo nail polish. Unfortunately Essence all over image was too short for my not really long nails.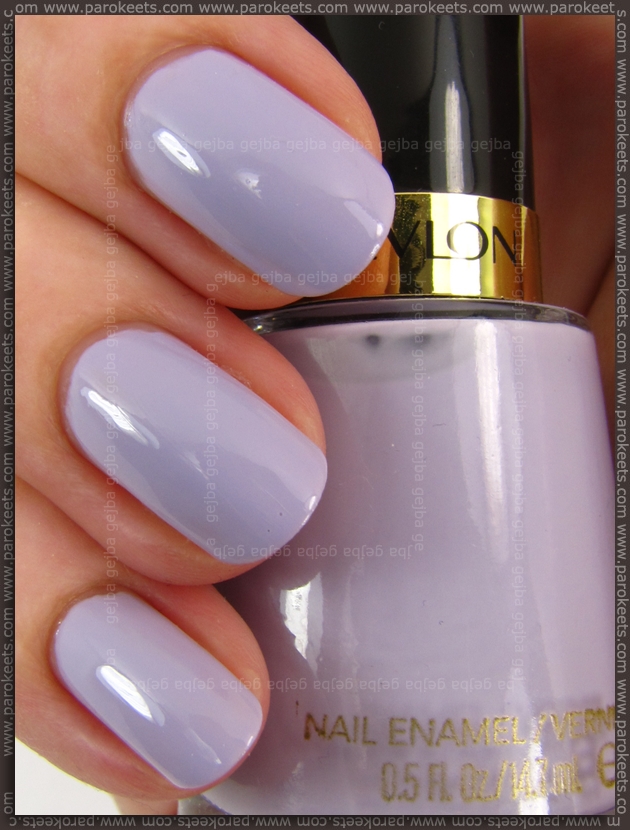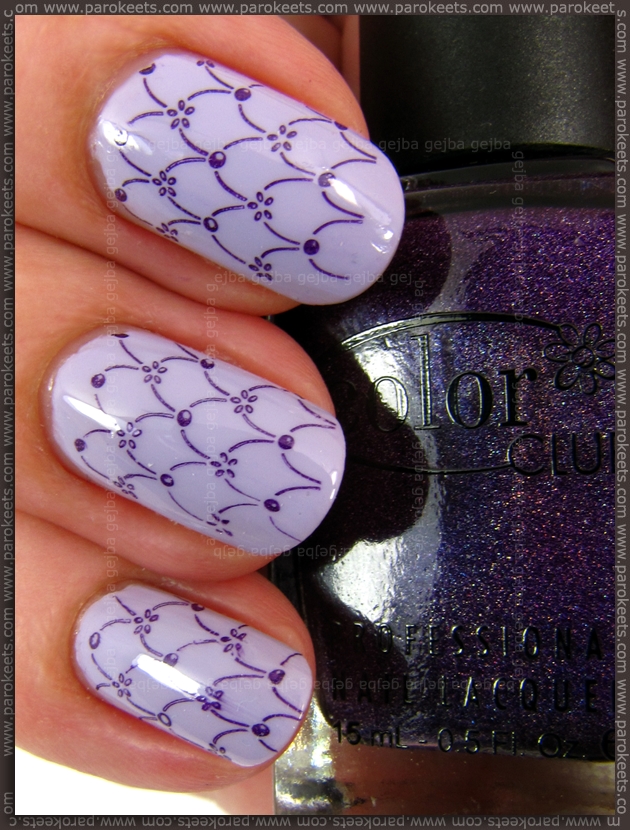 Price: 7 EUR for 14,7ml.
I do have "few" more of Revlon nail polishes on my wish list, but Just Bitten Kissable Balm Stains and Lip Butters have higher priority.
Which Revlon product is your staple and you could not live without it … so I know what to put on my WL … like it's not already too long. :D
*I received nail polish for review purposes from Revlon Slovenia