Lately I've been liking OPI's nail polish formula, so I just had to have San Francisco set of minis as I really loved all of the colors in it.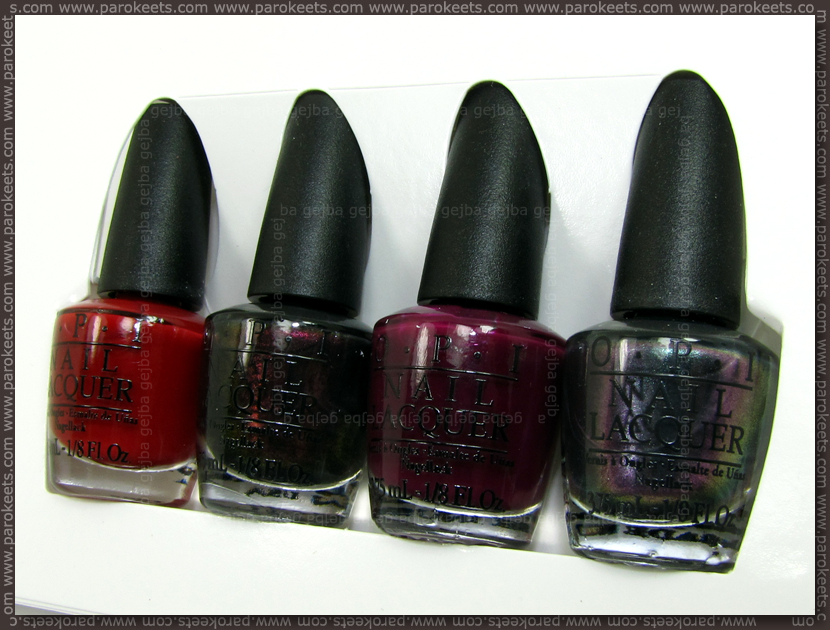 There are 2 creme and 2 duochrome nail polishes in OPI San Francisco – Little Bits of Chic mini set. I did like both creme colors but duochromes won me over. They applied beautifully and Peace&Love&OPI had great coverage to go with its green, purple, gray color shift. The only one who would need little bit of fine tuning was In the Cable Car-Pool Lane. That one ended up leaving slightly visible uneven patches. Is this suppose to be creme, jelly or mix? In any case formula should be better, but plumish color is eye-catching.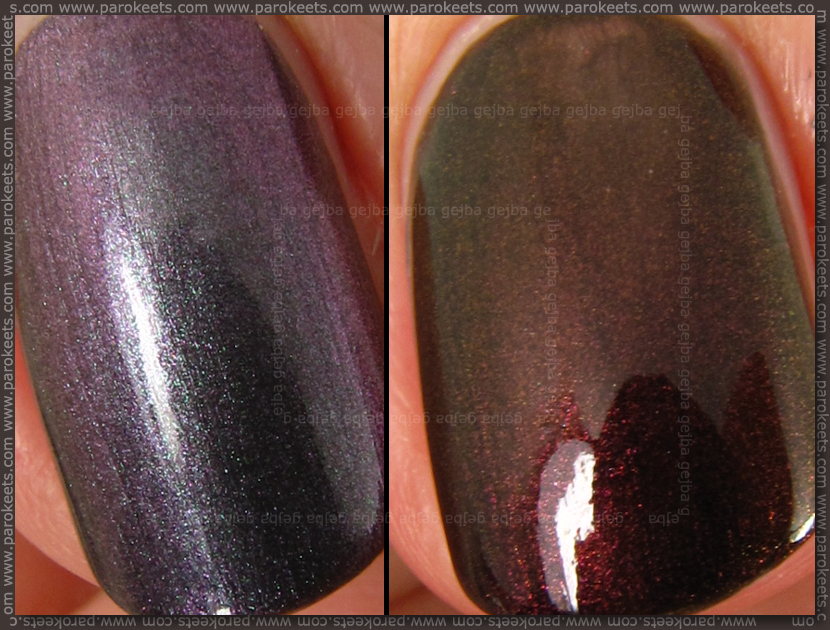 OPI Muir Muir on the Wall is the kind of shade I love. Now, duochrome is not really that pronounced, but it's still one of those dark red/plum mixes that makes your hands look oh so classy. It lacked the surprising coverage of Peace&Love&OPI, but 2 coats still looked pretty good.
I used 2 coats of nail polish + 1 layer of top coat on all fingers.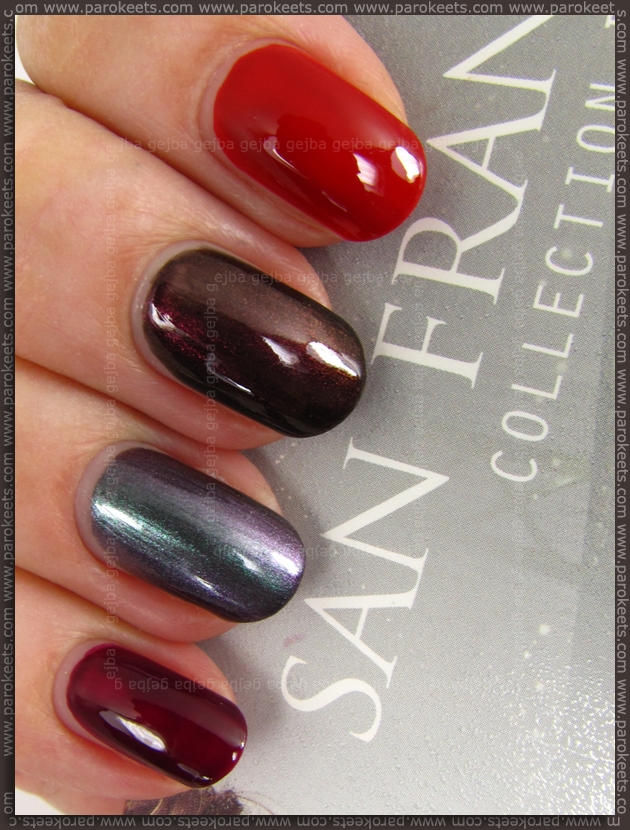 Curiously First Date at the Golden Gate had similar formula as In the Cable Car-Pool Lane, but applied way nicer.  I adore Little Red Wagon from OPI Holiday In Toyland so I just had to check out how do formulas compare … I knew shades are not the same as Little Red Wagon is a lot cooler red. Conclusion – Little Red Wagon still has one of the best creme red formulas out there.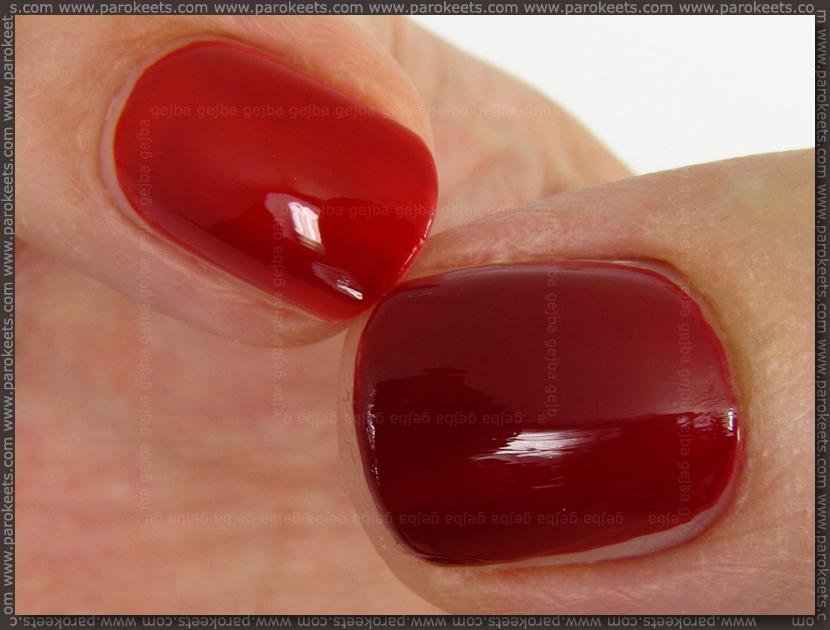 All in all, very pretty set of four 3,75ml miniature nail polishes. Is there any other shade from this limited edition that you would recommend?