One thing that you recommended to me from Clarins again and again were their Instant Light Natural Lip Perfector. Today I had few spare minutes and decided to check them out. Guess what – one shade was 40% off (today only – how do you like that coincidence), and was one of the prettiest ones, so I bought it on your recommendation only.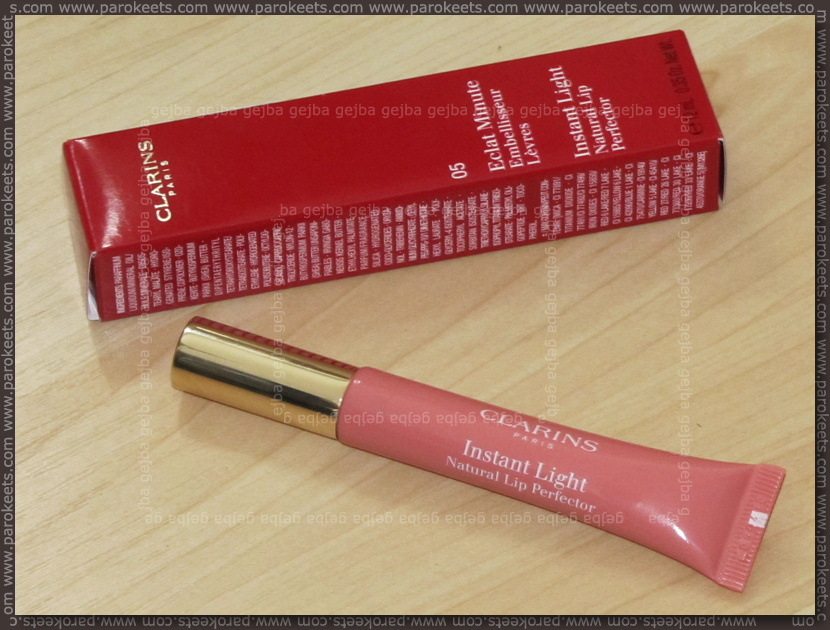 Some of the shades were sheer and didn't appeal to me. 05 and one of the brown shades look like most compact formula, so it really was no brainer to pick up Clarins Candy Shimmer Natural Lip Perfector.
Ingredients are not stellar but not bad either + the feel on the lips is nice. Color payoff is practically invisible on my lips which goes well with their declaration that this product will give you "subtle, natural colour".
We'll see how I like it in the long run. I would normally post a review on this after weeks of testing, but as the sale is today only, I wanted to give a shout to all of those who're interested in it.
Price: 16 EUR when not on sale for 12ml (0.35 oz.).