SpaRitual Liquid Gold was one of the first nail polishes I bought and wore after I recovered from whole pregnancy/birth experience. Period when I was choosing nail polishes that I could wear for a week and not have very visible damage … and come to think of it, I'm still in that period. So quality nail polishes in not so dark colors, if possible with glitter. :D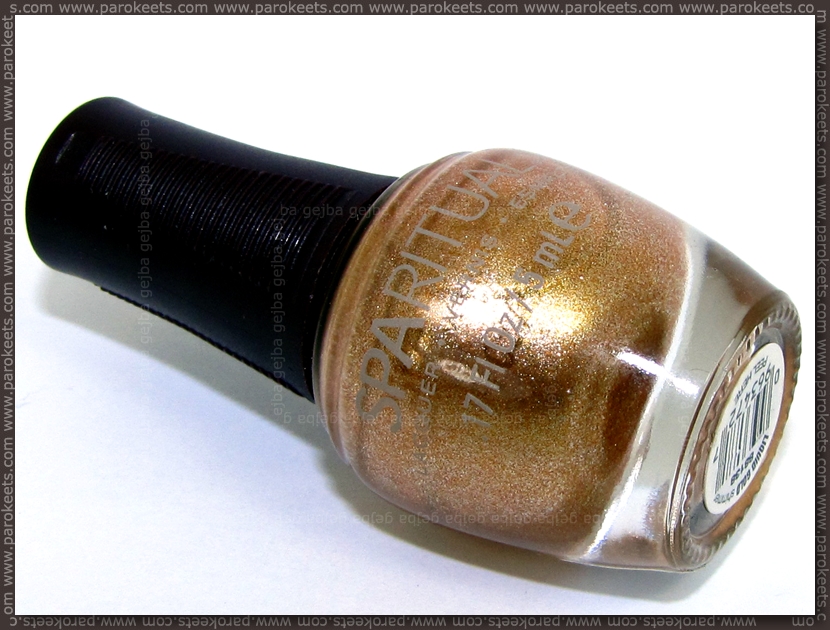 Application was done with the speed of light, so please ignore uneven curves … But the ease of applying this polish was one of those "wow" moments. I used 2 coats one right after another without any problems and you know what was even better? After 8 days chipping was really minimal and hard to notice.  Definitively goes on my "use when in a hurry" list.
I am kind of struggling if this shade belongs into foil finish section or not, but as it does look more foil than shimmer … copperish-gold nail polish with foil finish it is.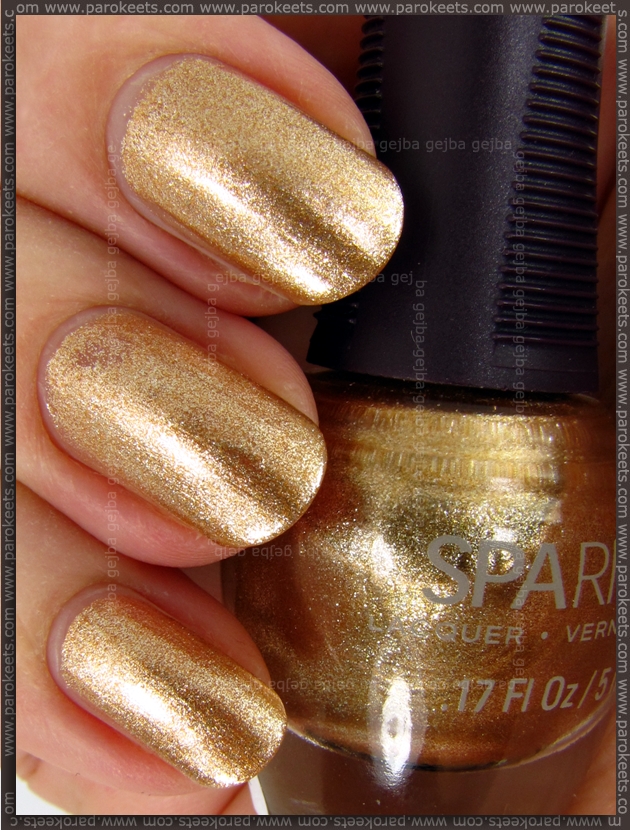 Of course I bought mini … I just could not resist that cute and easy to store bottle.
Price: 6,65 EUR for 5ml (0.17 fl.oz.)