[two_third]Revlon Parfumerie finally reached our little country, so I immediately bought Autumn Spice that seems to be for ages on my WL. Few months really, but it feels longer.
Those of you who are not familiar with this edition – it's collection of cute bottles filled with perfumed nail polishes. I'm not crazy about perfumes in nail polishes, but autumn and spice combined? I'm sold. :D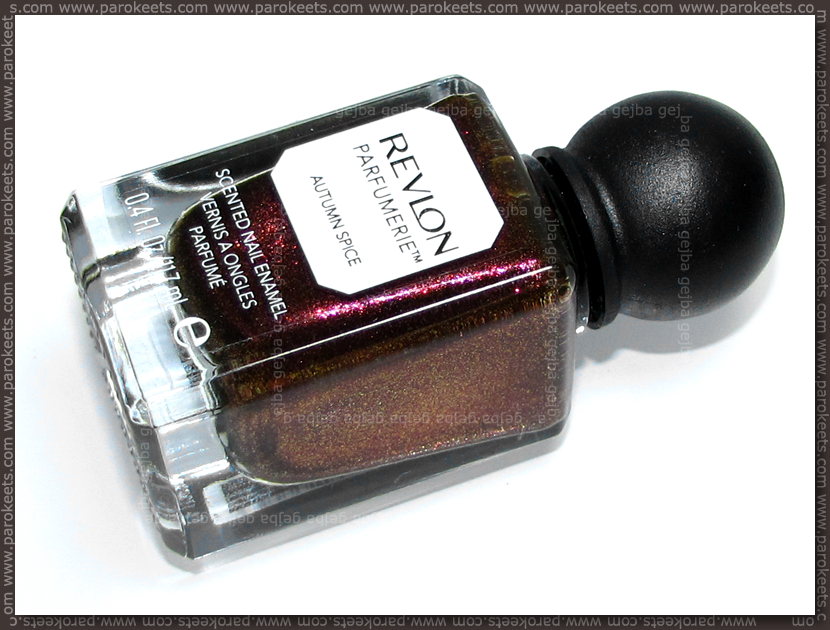 The only problem applying it I had, was baby girl waking up in the middle of "mommy time", so it ended up being rush job, uneven application and so on. :D I had problems holding the cap, but I knew that prior to buying it.  I always have problems holding round caps + this one is small to boot. Formula has nice consistency and is little bit more on thicker side.
Duochrome effect is not really visible on my nails, but it does give nail polish little bit of extra which brings it over to special side. Color is trending between burgundy and deep almost chocolate brown with sometimes a hint of that invisible duochrome effect making an appearance. Autumn Spice contains glitter so that helps with sparkle and shine.
Scent – I don't recommend you follow my example and apply the nail polish before you go to sleep … it kept me up all night. :D You know how sensitive I am to the smell, so this is more one day manicure for me, but I did wear it for few days and scent was there for the first two and then faded away.
Swatches were made on the day 2 of the wear and in different conditions – sunlight, shade. 2 coats + top coat.
Price: 6,7 EUR for 11,7 ml (0.4 fl.oz.). They might look like minis, but they're not.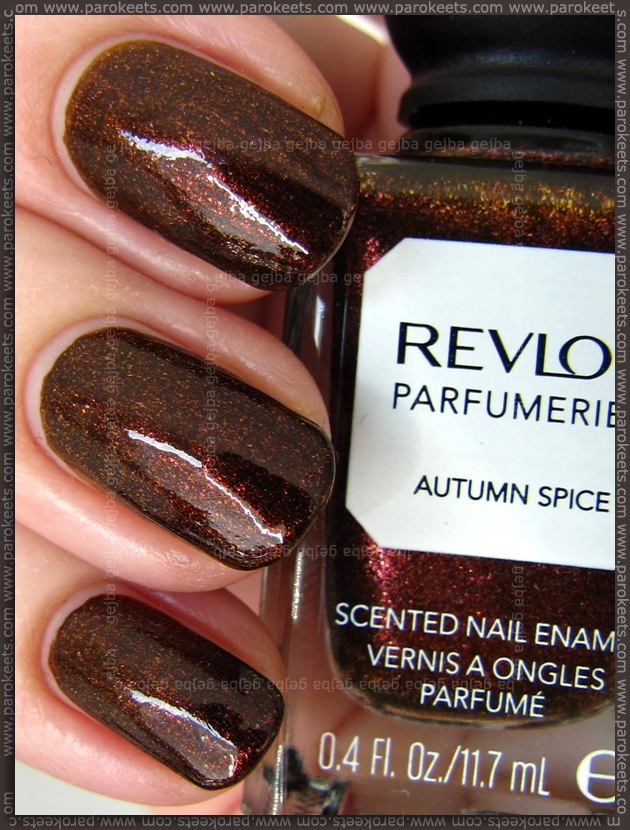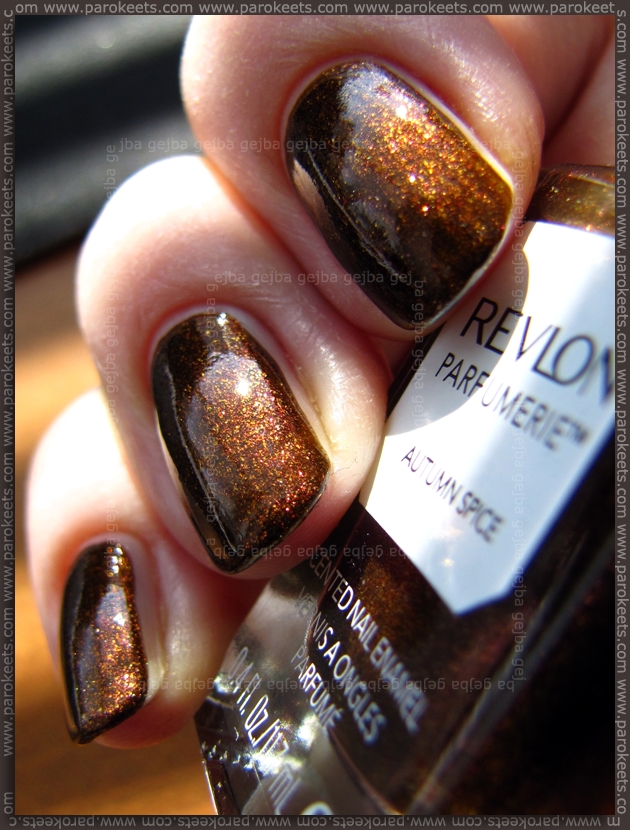 We have 7 more shades/scents available from Pefrumerie LE: China Flower, Ginger Melon, Lime Basil, Surf Spray, Bordeaux, Beachy and African Tea Rose. Any other must haves?