I still have to organize my "kind of" room, but otherwise, move is finally over. And as I packed, unpacked and then had to put everything in its place for the whole this year, I seriously had enough. Now it's time to take a little bit extra time off or I'll face burnout sooner not latter.
Moving brings a lot of change whether you want it or not and pretty much everything I own took a hit. I purged every single group of products I own. Perishable cosmetics I purge on regular basis so no problems there, but it was time to do something with nail polishes as I can not have them displayed in new apartment. I simply don't have appropriate temperature environment for them in "my" room and the rest of the apartment is baby safe zone. For the time being they're housed in a basement.
To me this was perfect opportunity to take a look at my nail polish collection and decide what to do with it. I divided the process into 2 steps. First one was before I packed them for storage. I removed all nail polishes I thought I outgrew, will not wear and gave them away. I can't say I had major purging – one H&M plastic bag of nail polishes … and not a big bag. Step 2 is planed after the next (hopefully last) move – chose 100 nail polishes I absolutely love and put them in acrylic wall shelf/cabinet. Keep half I think I might miss and find home for other half.
For those of you who asked how many polishes I own – these are pre purge photographs. I still have no idea how many are there, but maybe you can tell me how massive did my collection get over last 6+ years. :D
You know what is the funnies thing about it – I still don't see my collection as too big. :P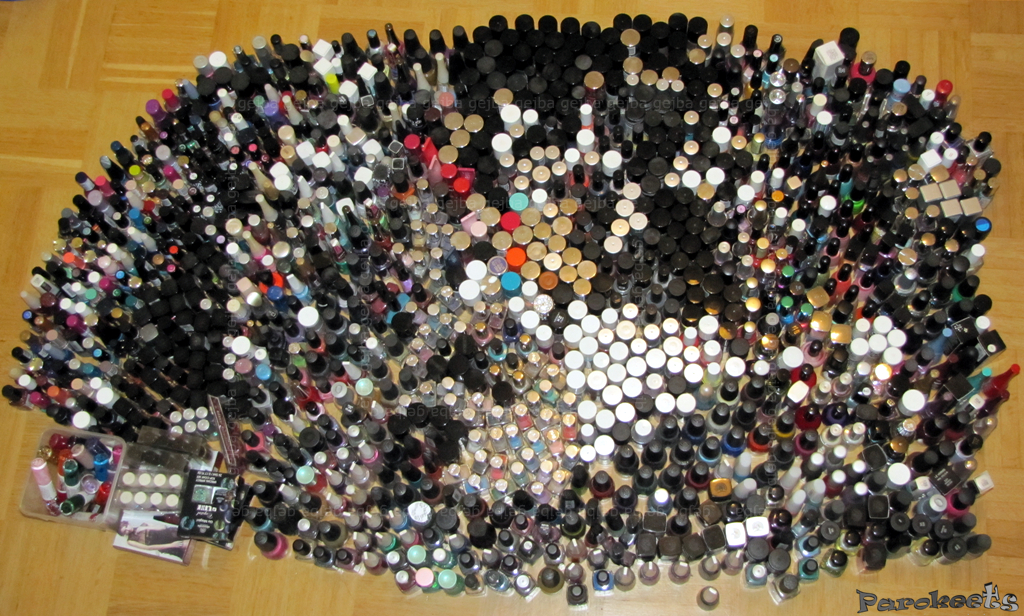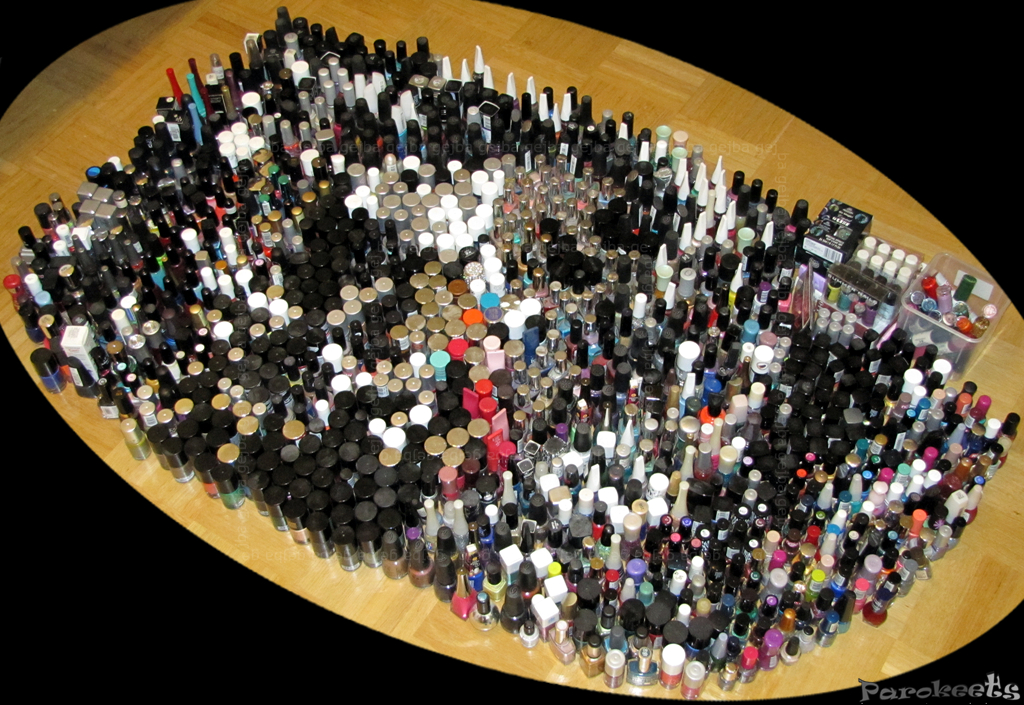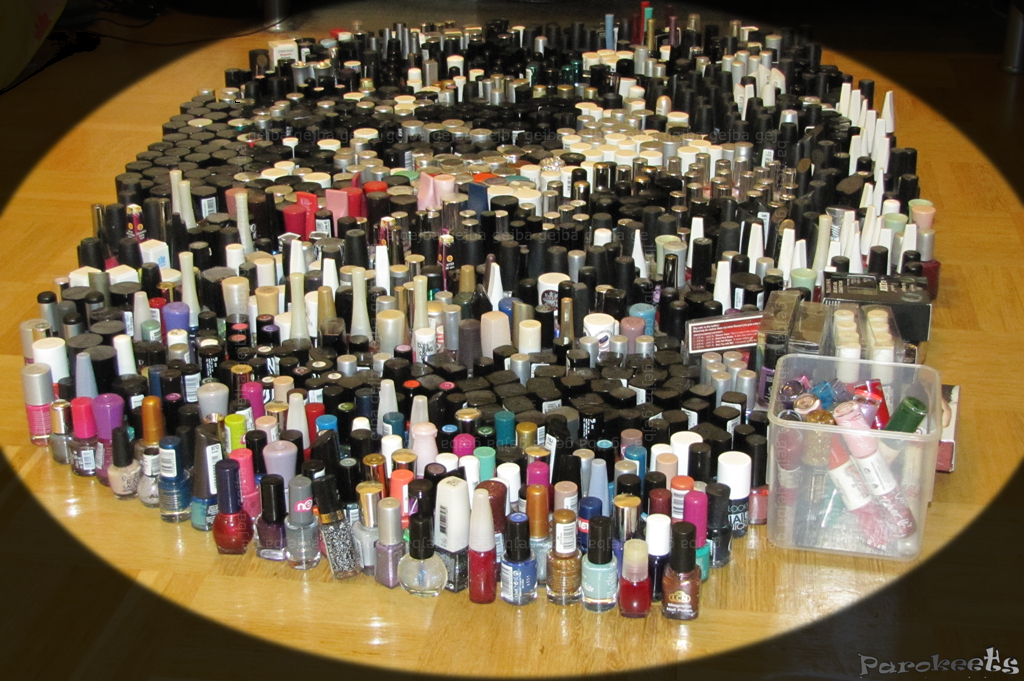 Before purging: