Nuxe Reve de Miel lip balm is one of THE lip balms out there. At least that's what A LOT of beauty gurus say. Since I had very dry lips during this winter I had to try this miracle worker myself. This is how it looks like.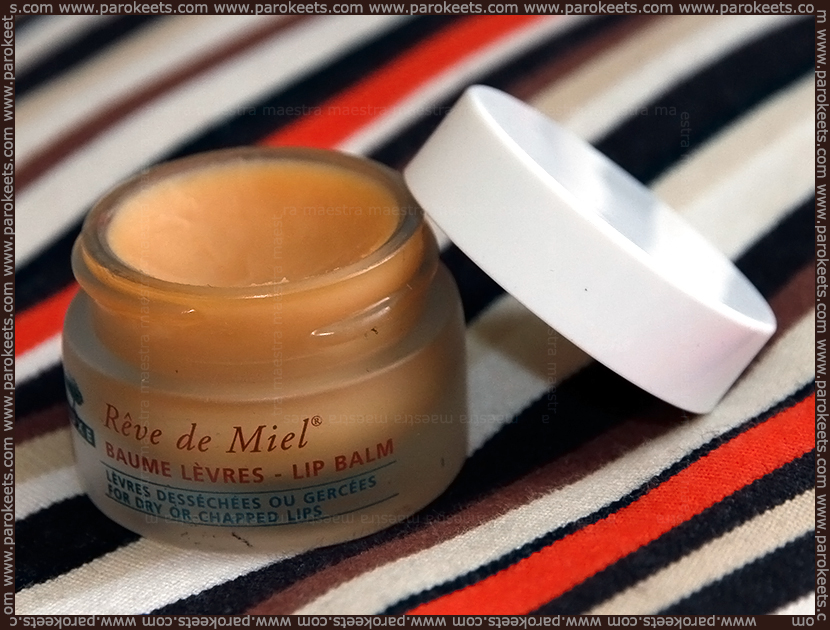 It comes in a jar, which isn't the most hygienic or practical thing. The consistency is very thick (so putting it in a jar is very logical :) ), but creamy and not hard at all. It is easy to apply. It is very nourishing and stays on the lips for hours. It looks matte on the lips. The texture is not sticky, but not slippery either. Although a lot of people use it only during the night, I use it during the day and I think it is excellent. The scent is very pleasant, light citrusy with a touch of honey. The honey scent isn't overpowering at all, because I do not like the scent of honey. The scent of this lip balm is fresh.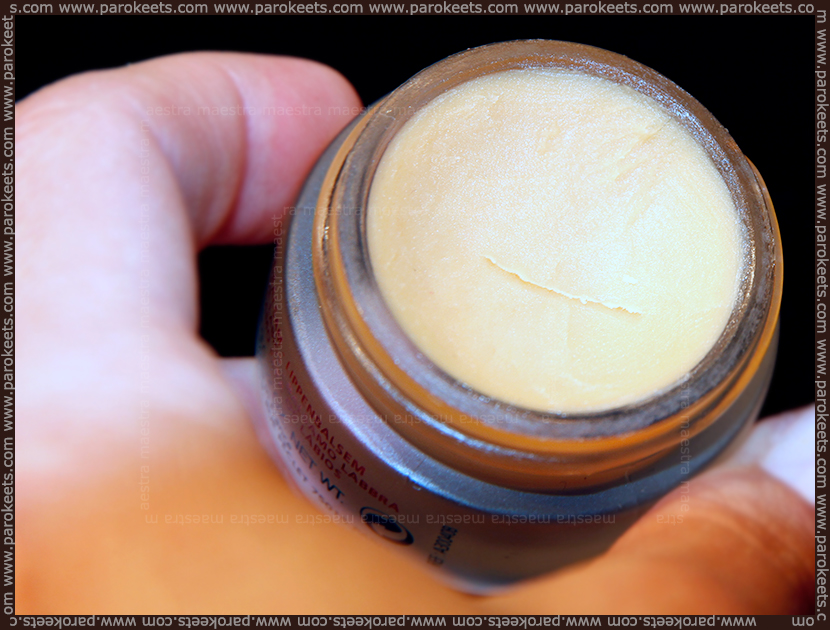 It is not the cheapest lip balm, but is definitely one of the best I have tried. It protects my lips during very cold and windy days. Nuxe Reve de Miel lip balm gets a huge thumbs up from me. I highly recommend it.
Have you tried this brilliant lip balm yet?