Aaahhh – what a beautiful collection … and again from Catrice. I feel like they're spoiling me lately. I mean really – don't you think these three nail polishes I bought from Catrice Haute Future limited edition are just screaming GEEEEJBA. :D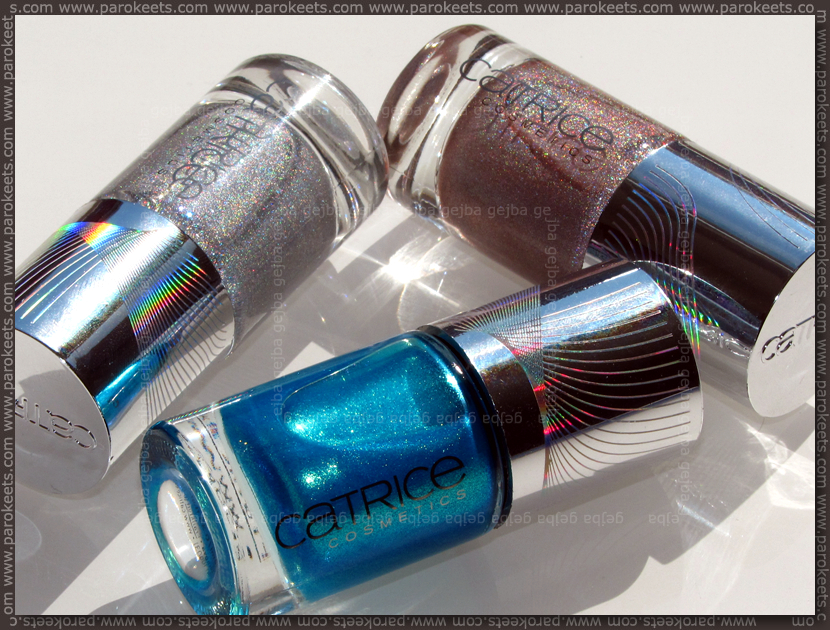 All five nail polishes are cute, but I'm trying to limit my nail polish buying rampages so I bought only the 3 that I like the most (limit was 2, but come on, even I need little bit of breathing space ). So I bought Catrice Never Green Before, iROSEdescent and Gem Into The Future but to be honest, I had strong urge to buy everything from Haute Future limited edition … maybe I could have skipped lipsticks but that was it. Holographic eyeliner, all nail polishes, holographic flakes top coat … do I need to go on? I'm still amazed how much restraint I shoved. :D
Catrice iROSEdescent holographic nail polish was no brainer. It's brown-beige nude on the cooler side (warmer in the sunshine) and looks great even in shadow, then sun shows up and I go all ga-ga. All nail polishes are easy to apply and no special base for holo nail polishes was needed. I do recommend you use little bit thicker second layer in case you use thiner layers or just go for the third one. This shade is probably most universal and wearable.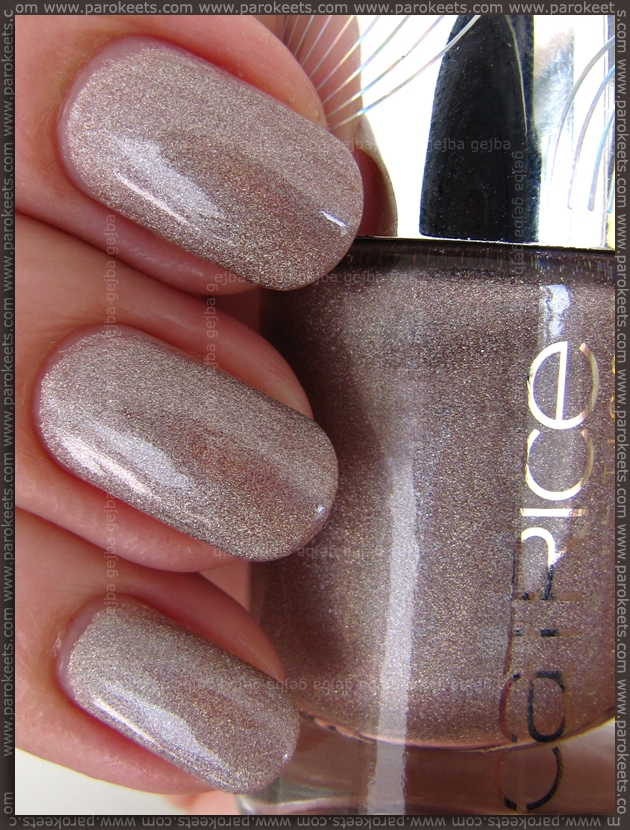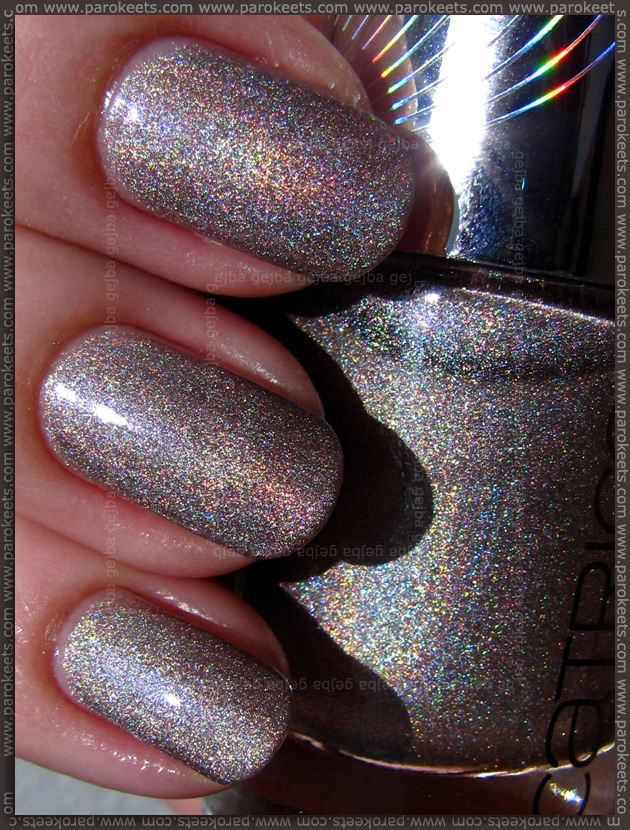 It may seem strange I picked Catrice Gem Into The Future over holo topper, but those small bluish flakes intrigued the hell out of me and I had to see for myself if they "do" anything. Well – I can't say you actually see flakes on the nails (at least for majority of the time), but they do bring bluish sparkle into the mix with silver holo base.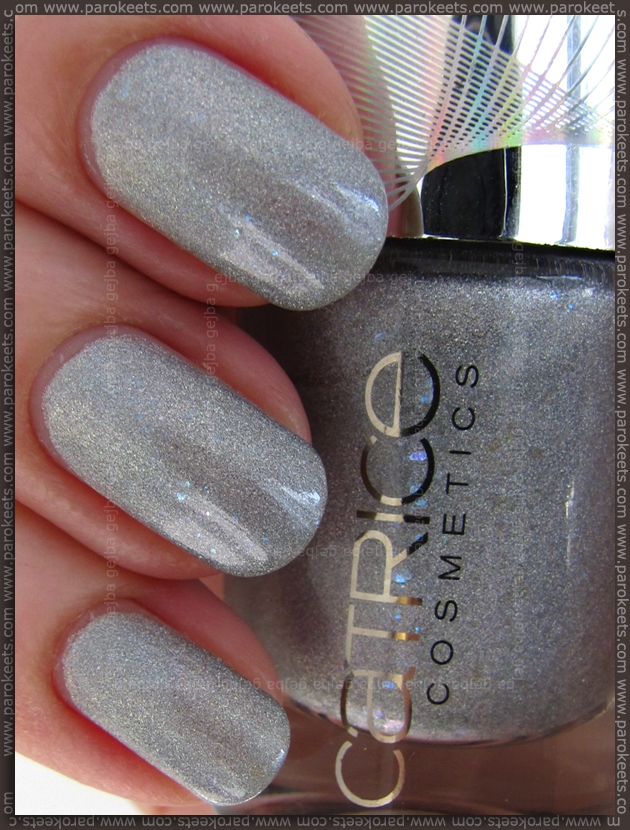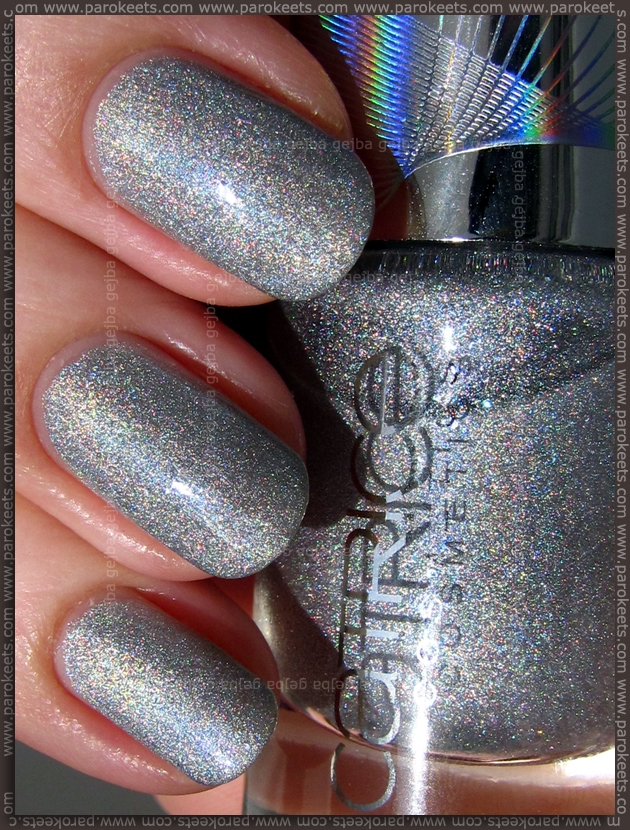 Catrice Never Green Before is nail polish for my soul. Mainly blue base with tiny, tiny greenish flakes and slight purple douchrome to it (via shimmer maybe?). Drop dead nail polish just in time for warmer temperatures and in my mind bluer version of OPI Catch Me If You Can. First layer is sheer, but I liked how 2 layers looked and left it at that. Of course I had to run out of the time before I swatched this beauty, but you can see the essence of it in video. I'm definitively going to be wearing this as full manicure very soon and will update post with photo swatches.
Price: 3,79 EUR for 10ml (0.33 fl.oz.)
Video application and sun swatches:

What did you buy from Catrice Haute Future LE? Is holo liner as good as it sounds?