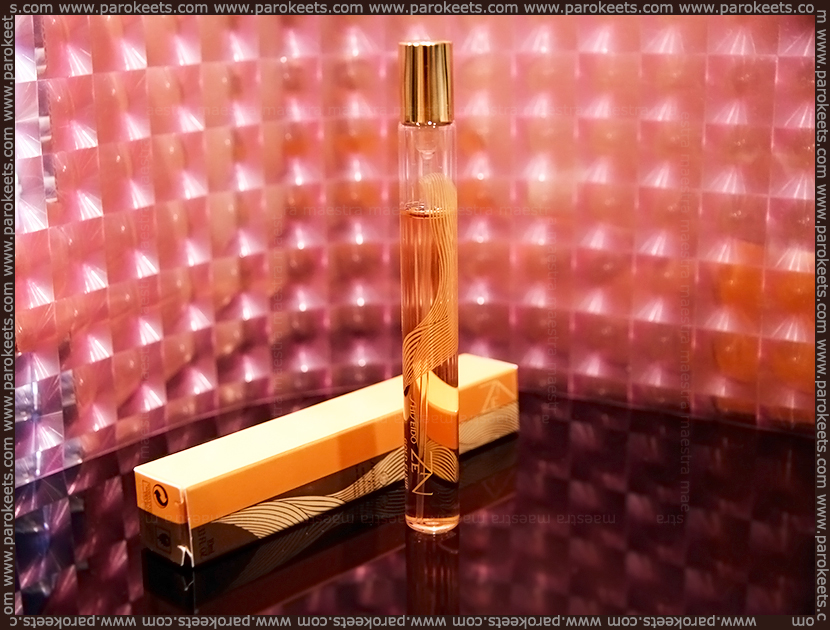 Shiseido Zen Gold Elixir is a warm oriental perfume. The moment I spray it on my skin it has a sour note. Very soon it becomes warmer, stronger and more oriental. The very strong scent becomes softer and rounder after an hour or so and it stays like that for hours. I like the dry down notes very much. Zen Gold Elixir is a strong and powerful perfume and most definitely not for shy girls. It is for independent and strong women who like oriental perfumes.
I like my perfumes to be flowery, powdery or/and fresh, but from time to time I do like a stronger oriental scent. And Shiseido Zen Gold Elixir is a type of perfume I would wear during the winter to "keep me warm" or for evening out to make me feel more self confident and sexy. I got Zen Gold Elixir perfume to try out in a 10 ml bottle and am definitely going to use it up.
Have you tried any of the Shiseido perfumes? Which one is your favorite?
*tester is part of the goodie bag we received on Shiseido event