[two_third]
Couple of weeks ago we celebrated my baby girls 1st birthday … with me coughing, feverish and feeling like crap + she went thorough the same thing day or 2 before me. Hell of a birthday, right?
In the mist of all of this happening I received little surprise package. You guessed it – inside were hiding 2 Alessandro Royal Stars nail polishes. Thank you Alessandro Slovenija!
Nails painted in gold or silver colours are an absolute trend alessandro International has created the ROYAL STAR COLLECTION for the latest metallic trend. Every Goldfinger can find the right nail polish here – from the trendy gold rose through to classically elegant yellow gold. And if you really want to shine, set more accents with opulent glitter flakes. source
[/two_third]
[one_third_last]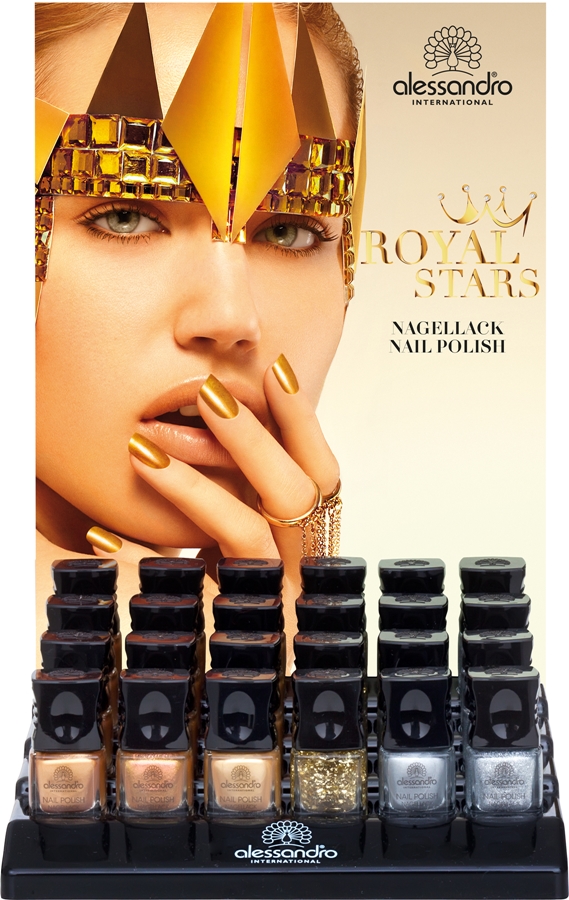 [/one_third_last]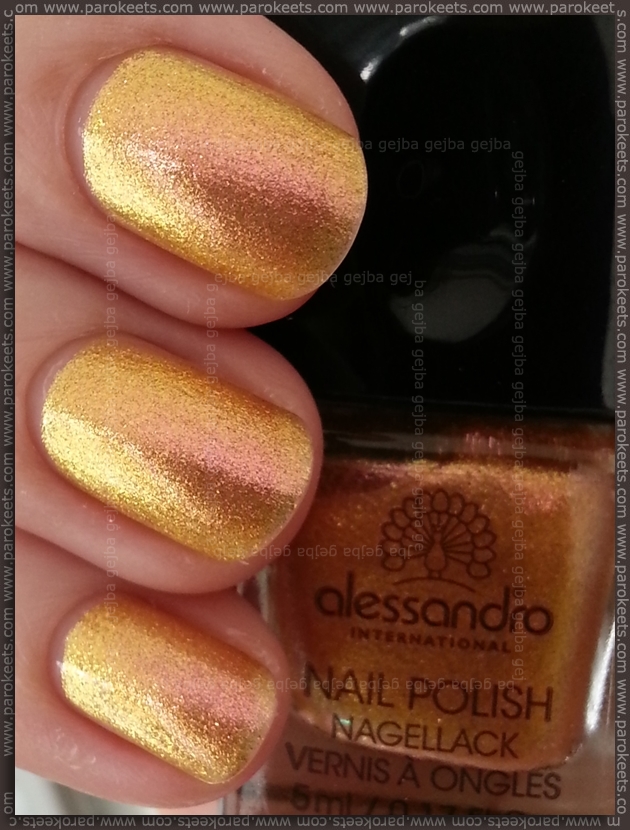 Sorry Silver Surfer, but Fabulous Jewel was my favorite from Royal Stars limited edition. This little baby is duochrome with gold, copperish and green tones and I adore the reddish or magenta (I know, world of difference but I sometimes see one and sometimes other ) sparkle in bright or artificial light aka when I'm washing my hands in bathroom. :D Both nail polishes were easy to apply, but Silver Surfer does have more coverage than Fabulous Jewel. I can't tell you that I minded visible nail line of Fabulous Jewel as it was rarely visible and it just gives me excuse to try this pretty polish next time over dark base. Seriously, I doubt there is much that could keep me away from using this fabulous ( :D ) nail polish in near future.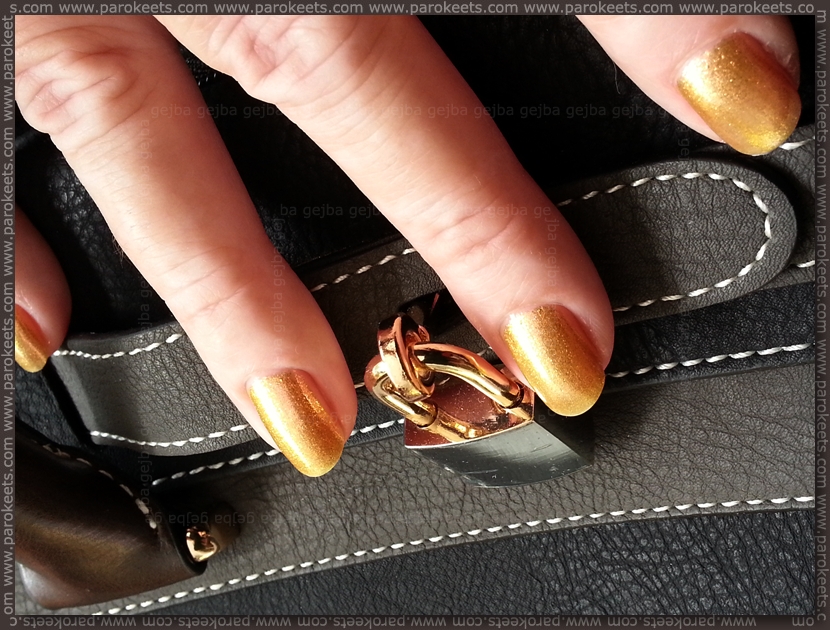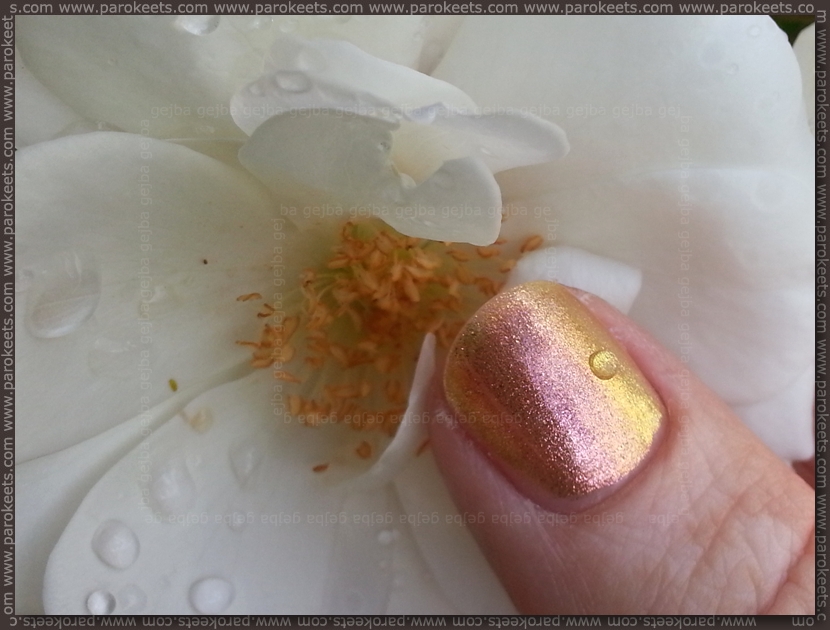 Now my daughter doesn't let anything sway her from larger glitter particles in Alessandro Silver Surfer. Every time she is allowed behind my desk, her first stop is this full coverage silver nail polish.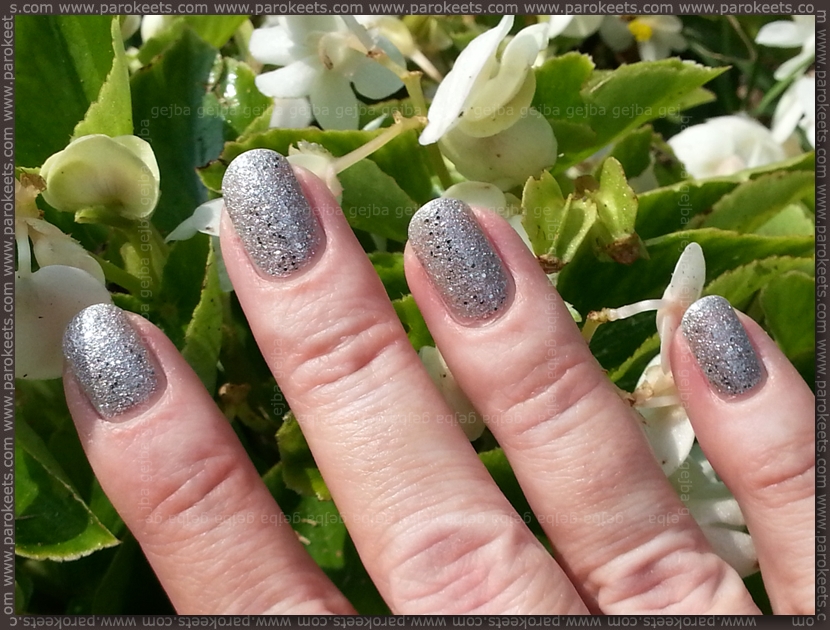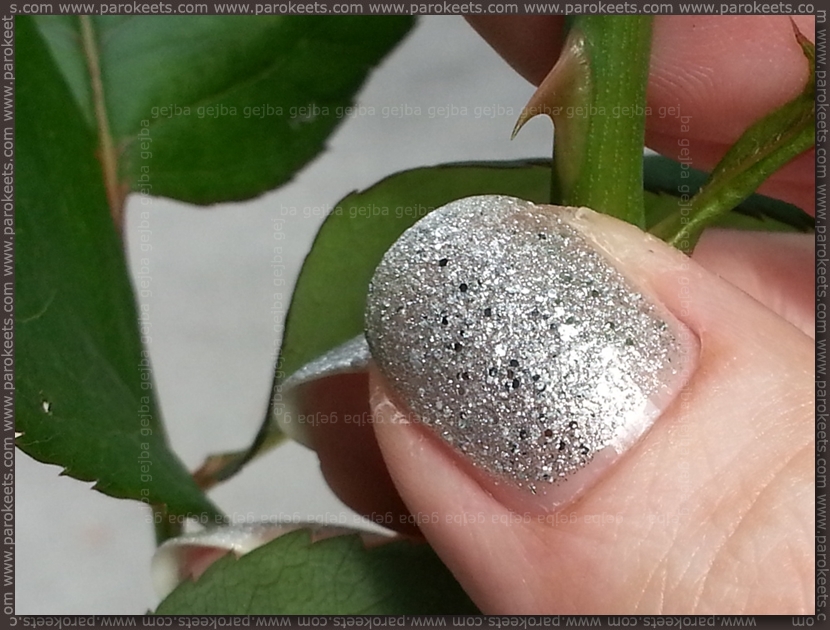 Let's take a last look at these two beauties in full size image. Aren't they gorgeous?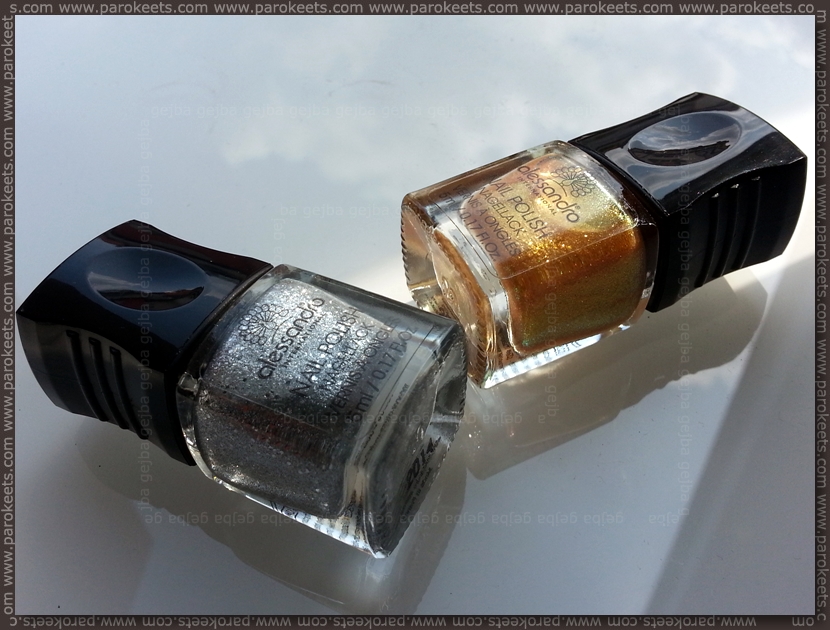 *items were sent to me for review by Alessandro Slovenija