Since the beginning of time I had Sahara dry lips. Which is bad by itself, and then I go and forget to drink enough water and to use lip balm on hourly basis and problem escalates to "lips that hurt like hell". I spent a lot of money and time finding right products for me, so I won't tell you that what works for me will do the same for you … that would be utopic considering I disagreed with lots of reviews out there.
I can't really tell you that I have one favorite product and frankly I need all 4 to achieve normal lips. Depending on the state of my chapped lips I'll choose combination to cure the problem.
Natio Paw Paw lip balm
I came across few makeup enthusiasts who loved Natio Paw Paw lip balm. I had absolutely no clue if the brand was good, never heard of them before to be honest. So I went searching on-line for stores with Natio products and was happy to see that they're available in HQhair store. Ingredients looked promising, so I bought it.
Paw Paw lip balm turned to be my favorite nighttime lip balm. This was the last (but possibly the most important) step I was lacking in my lip care. It's perfect blend of wax, oil and butter to make it really nourishing without being to waxy. I use small amount and still wake up with soft lips with product noticeably still on them. If I use this product regularly, my lip problems almost disappear. It feels like it almost heals them during the night or just gives them what they need.
Paw Paw balm is without added scent and has pretty much no taste (it you don't count the oil flavor ). Felling is a little greasy, but it mainly depends on how much of balm you use.
I did encounter 2 problems though. It really dislikes heat, which was problem in summer time. Oils separated from rest of the formula and I had to keep it refrigerated. Not a huge issue, but it was still annoying. Other thing I disliked was the uneven surface of the applicator. It's either file it down of use fingers.
Ingredients: Castor (Ricinus Communis) Oil, Beeswax, Coconut (Cocos Nucifera) Oil, Cocoa (Theobroma Cacao) Butter, Carrot (Daucus Carota Sativa) Oil, Papaya (Carica Papaya) Extract, Jojoba (Buxus Chinensis) Oil, Honey, Tocopherol, Stevia (Rebaudiana Bertoni) Extract, Glycerin, Potassium Sorbate.
Price: 7,6 EUR for 20ml (0.68 fl.oz.)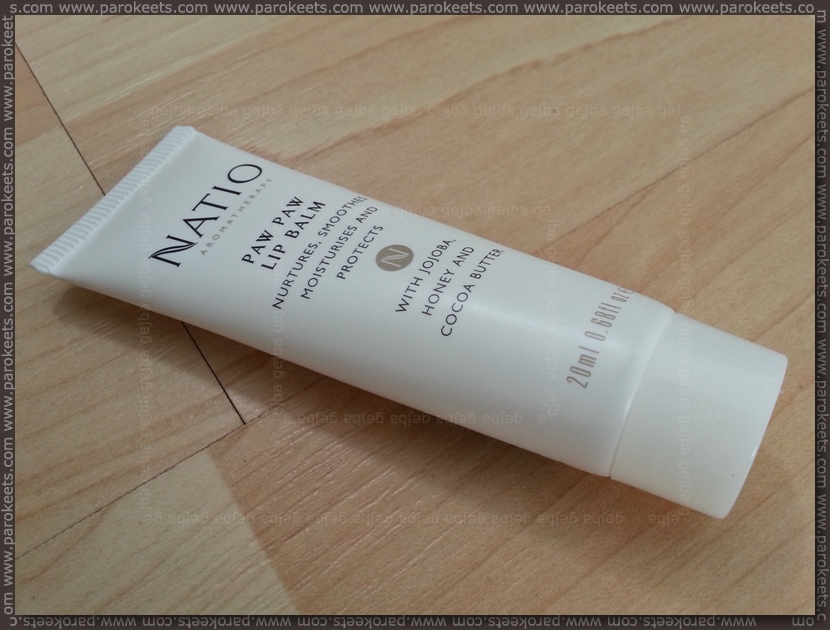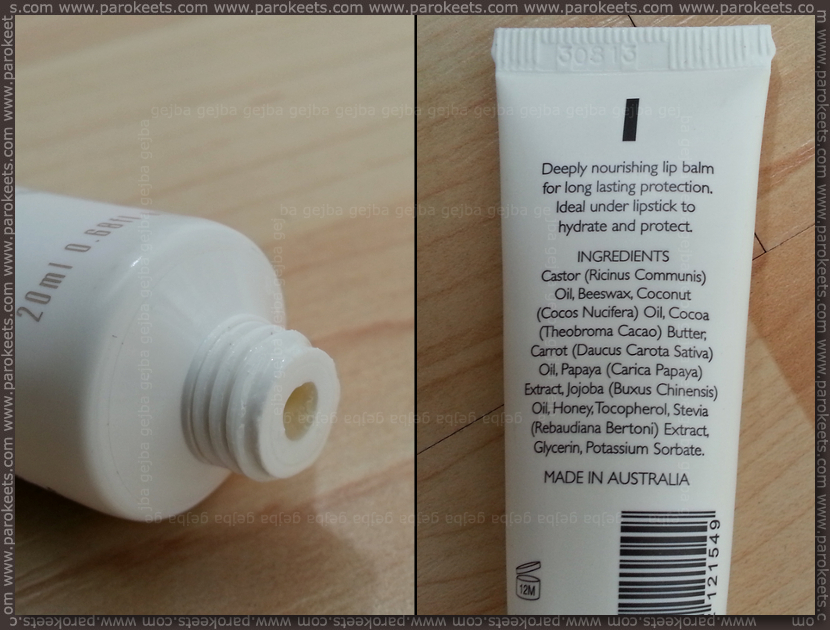 La Roche-Posay Cicaplast Levres repairing lip balm
I adore my LRP Cicaplast Baume B5, so I gave a chance to another Cicaplast range product – their repairing lip balm. This is my daytime savior when thing escalate to patchy lips with top layer of skin already gone from most exposed places. Cicaplast balm creates almost film like layer and contains damage before it gets worse. I also tend to use this balm a lot as preparation for long wearing lipsticks. As it's more "silicone" than greasy, it rarely clashes with lipstick formulas. As you can see, my tube was well loved and this it the 3rd I bought so far. Applicator is smooth and get the job perfectly done.
Cicaplast Levres gives more satin like look to my lips, tastes little bit sweet and doesn't really have any kind of noticeable scent.
Price: 5 EUR for 7,5ml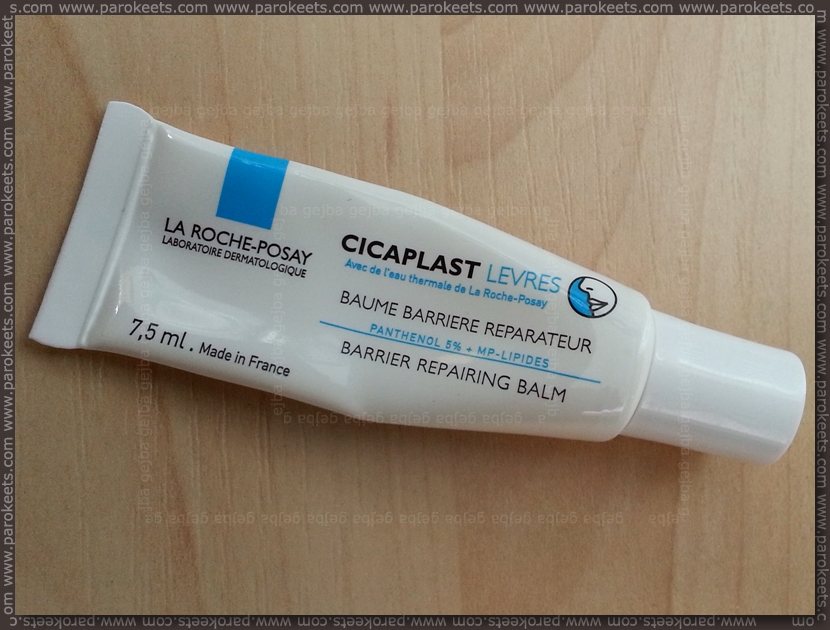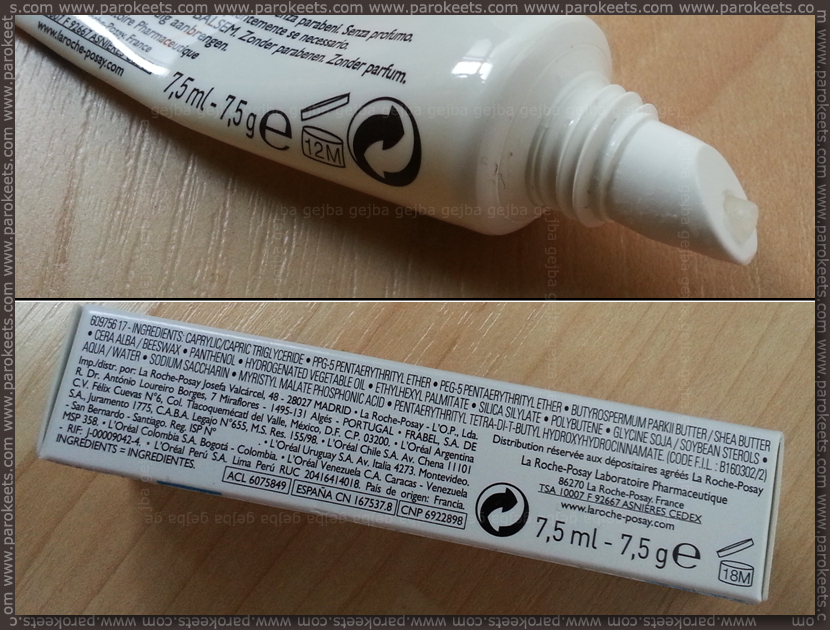 NUXE Reve de Miel lip balm
Maestra already wrote wonderful review of Reve de Miel lip balm, so I'll only add my experience with it. Like Meastra, I too use Nuxe's balm during the day. This is very waxy balm, so it's perfect protection against wind and cold. It doesn't turn cakey on my lips during freezing temperatures like my similar lip balms do, so I use it regularly and will repurchase (but I would prefer some other packaging as I dislike jars). And like Cicaplast this too can work great as lip base … in thin layer. This is the only balm with scent … not counting oil or wax scent.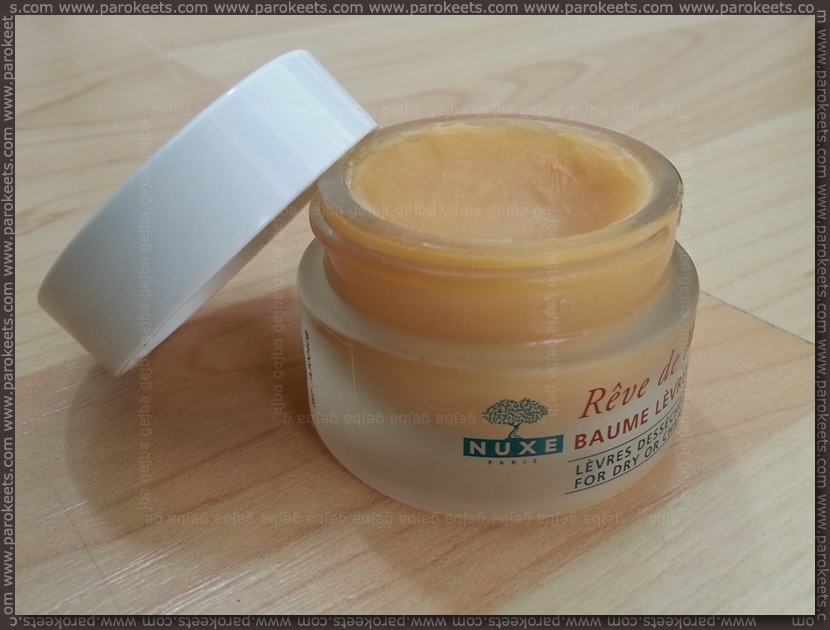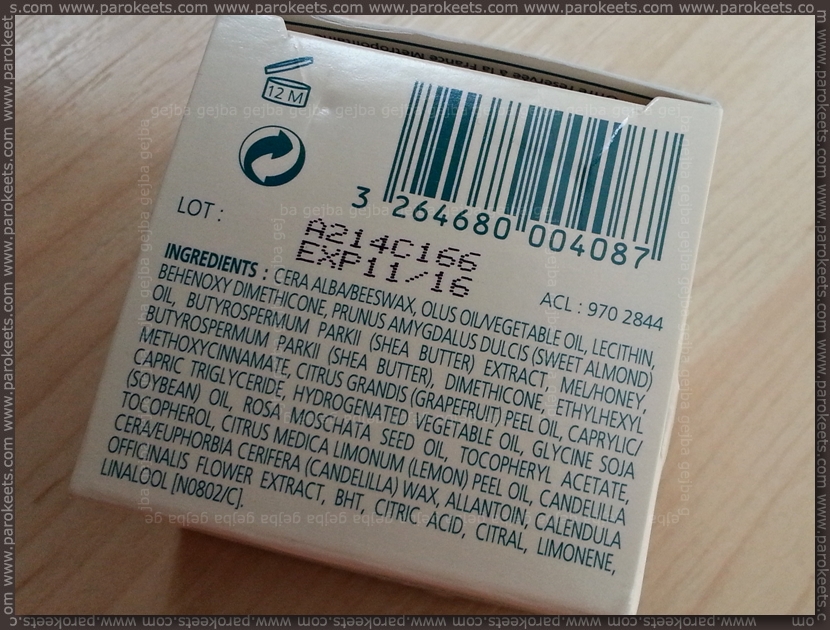 Price: 12 EUR for 15g (0.52 oz)
Alverde Calendula lippen balsam
Alverde is in house brand of DM drugstores and is part of "natural" range (it has Natrue certificate). Calendula lip balm comes in a form of a (chap) stick and is the most lightweight product in my lip care routine. Alverde Calendula gives my lips more wax protection than deep nourishing. But is glides on my lips it's not overly greasy looking and you'll always find (at least one) in my handbag. It doesn't melt in the summer and is not rock hard in the winter, does give my lips protection and some nourishment + if possible I like to have as "organic" lip balms as possible always at my reach and this pretty inexpensive does the trick … if my lips are not in really horrible condition.
I don't really scent or taste the flavor. It smells mostly oil/wax like.
Ingredients: Ricinus Communis (Castor) Seed oil, Simmondsia Chinensis (Jojoba) Seed Oil, Hydrogenated Coco Glycerides, Euphorbia Cerifera (Candelilla) Wax, Cera Alba (Beeswax) Copernica Cerifera (Carnauba) Wax, Triticum Vulgare (Wheat) Germ Oil, Calendula Officinalis Flower Extract, Aroma (Flavor), Linalool, Benzyl Benzoate, Tocopherol
Price: around 1 EUR I think for 4,8g.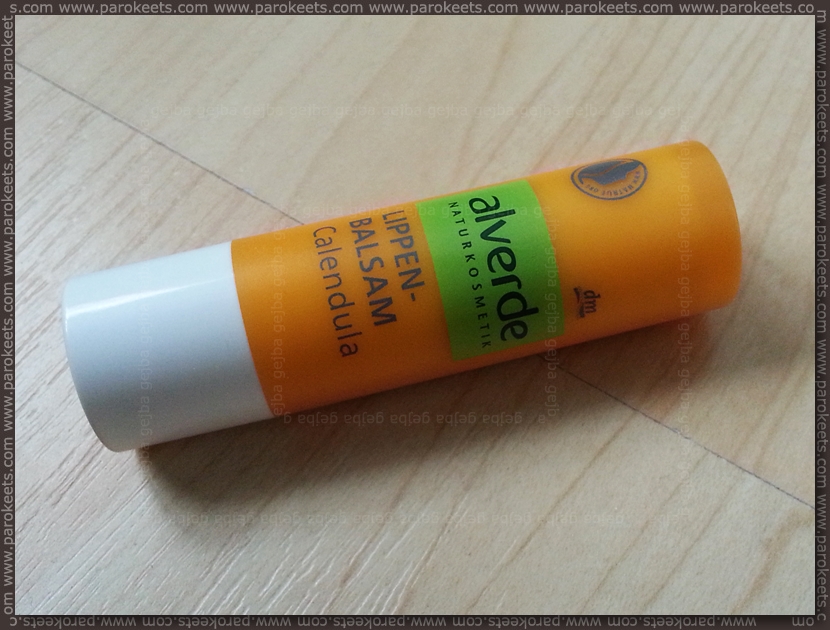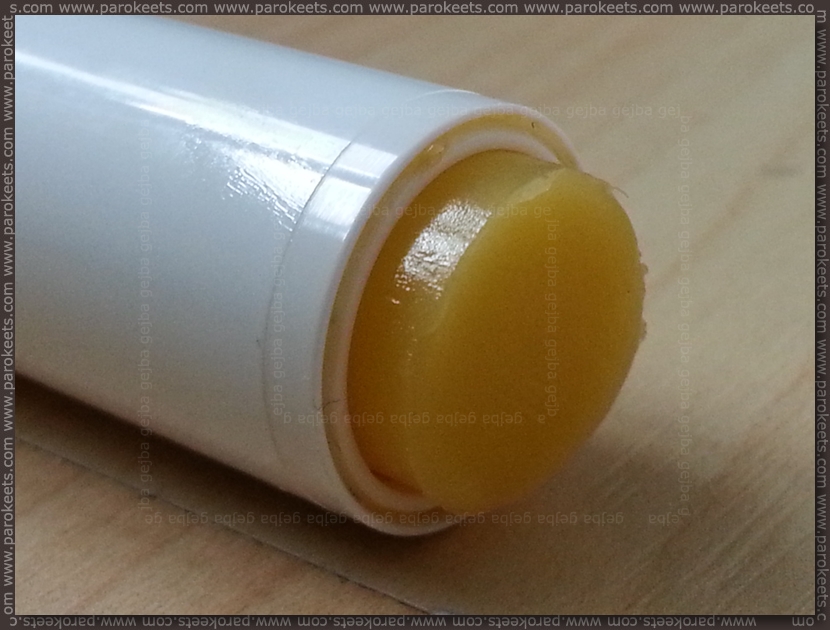 Care to share your favorite lip balms?