Sleek Matte Me Rioja Red has been one of my favorite red lip products for a while now. I do have to admit I have to share it with my now 15 month old daughter. She adores the color+shape and hides it in a second if I don't keep an eye on it. 
Formula is perfect as I am concerned. Structure is cream like, sits beautifully on my lips and does not enhance creases. It becomes true mat really fast. I wouldn't call it drying, but as it is long-lasting, I can't apply lip balm over it so I tend to use it only once or twice a week. Color if one of those perfect reds in my book – more or less neutral but slightly on cooler side which I love as it makes my teeth look less yellow. :D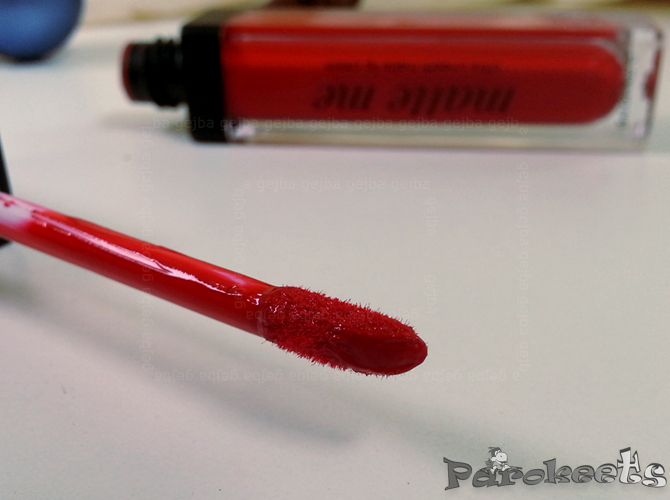 My bane of existences are applicators. It doesn't matter which brand, sponge or brush, I suck at application when it comes to bolder colors. I simply need either lip brush or help of lip liner. I kind of gave up that I'll ever learn to apply lip products directly with a wand.
My favorite application goes like this – thin layer of Rioja Red, lip liner or brush to even out the edges, then one more coat of liquid lipstick. This combination last hours on my lips and then slowly starts to fade. I try not to wear it for whole day as then the look gets messy. I plan to buy at least one more Sleek Matte Me lip cream, but can't decide which one. Suggestions?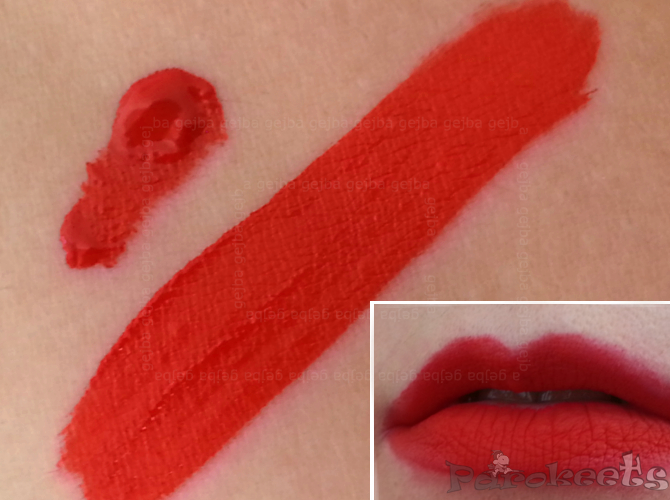 Price: around 9 EUR for 6ml in Slovenia. Shelf-life – 36 months after opening the product. Available at licila.si, sleekmakeup.com
Please ignore my application – it just wasn't my day after 3 sleepless night but I still wanted to show you how beautifully this cream sits on my lips.
[divider]
Giveaway "Which products will you be using on New Years Eve night/party?" is now closed. Winner was Simona R.