Trees have already begun their fall colour change, which means that fall is officially here.
This time I have something extra for you. Nika (www.beautyfullblog.si) and Ajda (www.ajdas.com) were my companions in three part collaboration posts. Ajda chose outfit, Nika did her make-up and I was in charge of a super speedy manicure. Want to see photod from photo shooting ? Read all about it at the end of this post … and no cheating! First you have to overcome the hurdle of fall nail polish trends to reach to the good part. :D
Let's first take a look at what do brands have in store for us.
Pastels as fall trend?
I'll start with most surprising trend for this fall – pastel shades. I'm one of those people who firmly puts pastel in winter-spring time, so I have hard time adjusting to them as fall-winter staples. But OPI Gelato on my mind really won me over with pretty and wearable shade. This is one of the polishes from OPI Venice collection and will be available in Slovenia in beginning of October.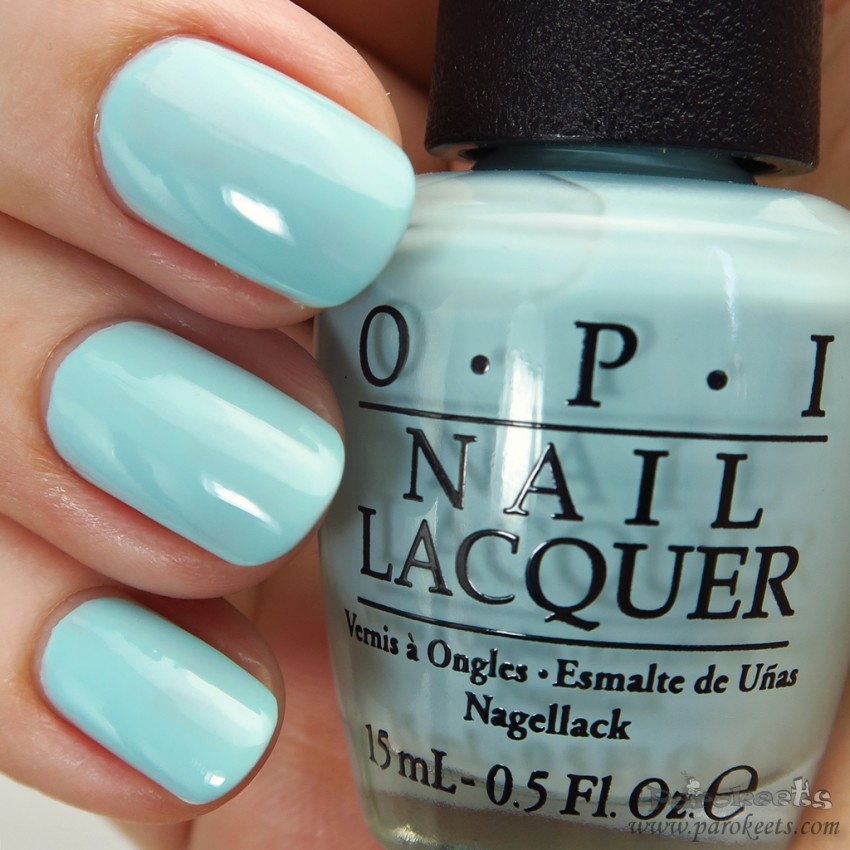 Nude polishes
Unless you are one of those few very lucky ones, you know how hard it is to find THE nude nail polish for you. As soon as I saw OPI Tiramisu for two (also Venice LE) I knew this will be IT colour for quite a few of my friends. This shade gets really high score from me for being very universal shade and achieving classy look on nails … besides having very yummy name. And let's be real, all of us need something in our collection to use when we want something to go with pretty much everything.
Add to the mix lots of geometrical and "old fashioned" patters present in many autumn fashion trends and this is definitively necessary colour for upcoming months.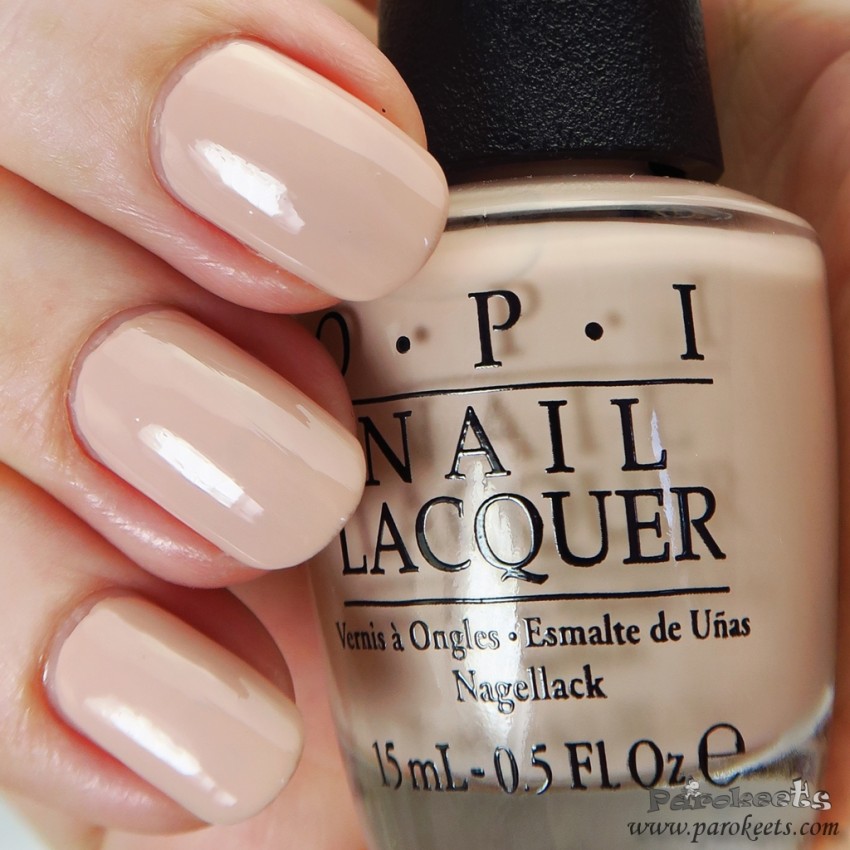 Rich brown tones
This year is very noticeable that lots of brands went for safe aka universal colours. Pretty much all of the fall collection I saw so far had as much as half of those kind of colours. I for one am not complaining, especially since there are quite a few lovely browns among them. I love rich darker brown shades and I'm completely nuts over cinnamon, so it's no wonder I immediately fell in love with ZOYA Cinnamon polish (part of Flair fall collection). All of those cream shades surrounding me and among them this pretty shade standing out as a beacon.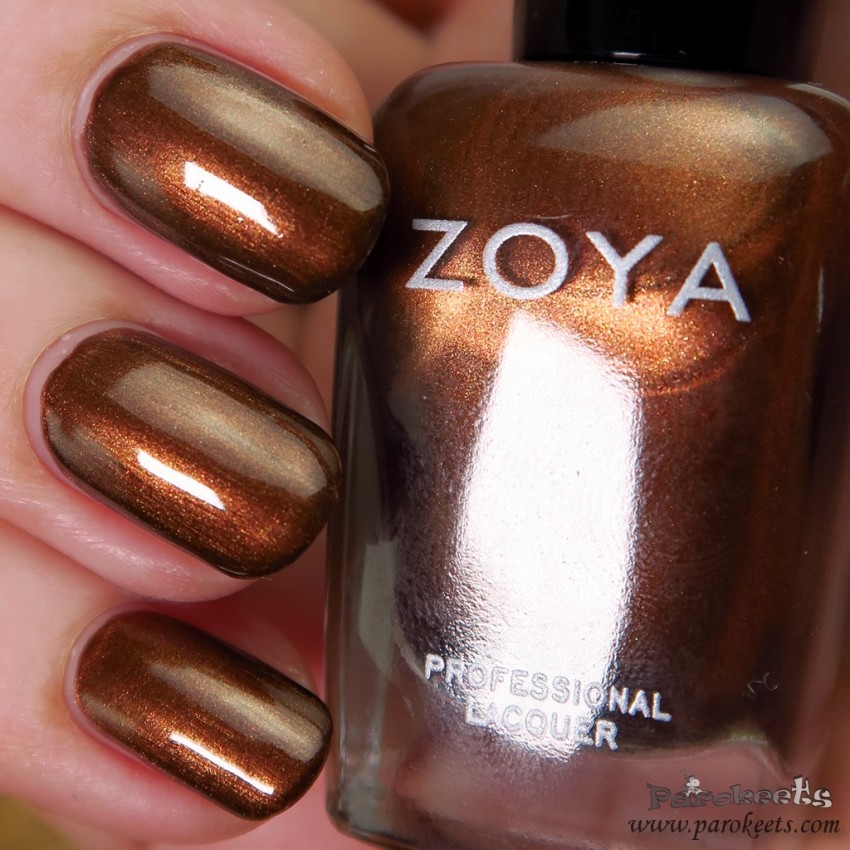 Berry to brighten everything up
I bought Catrice It's a Very Berry Bash few months ago and immediately knew this shade would be part of my fall series. Just look at it – rich berry shade, not to cool or warm, easy to apply and all in all outstanding nail polish. At the same time this is only drugstore shade that won me over. I'm crowning it as THE BERRY nail polish of fall 2015.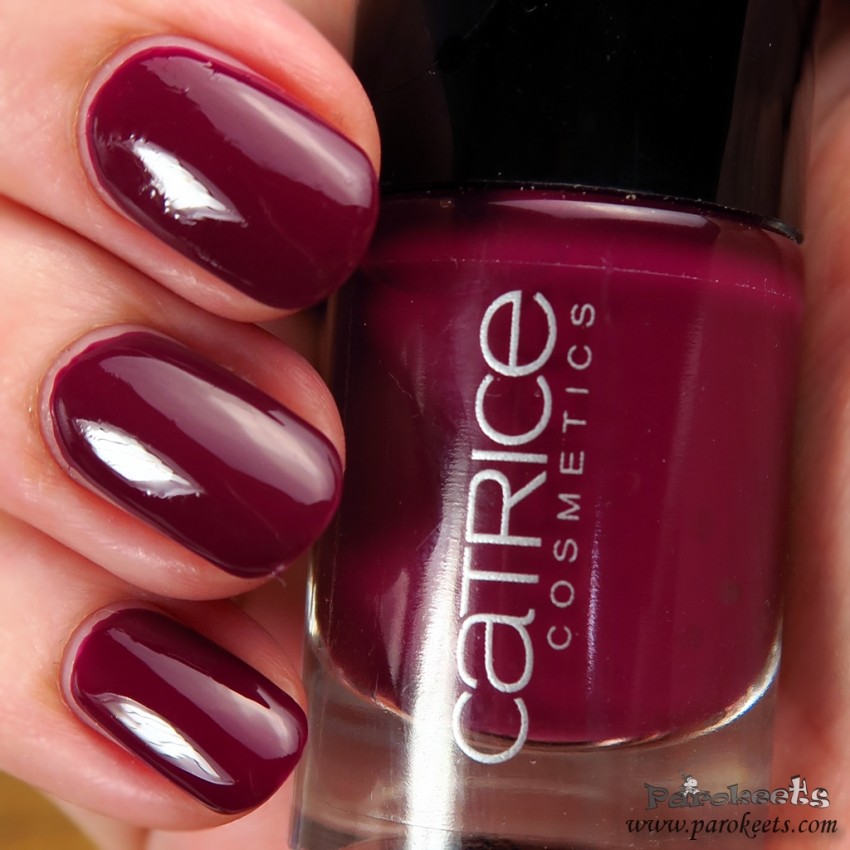 Pantone Marsala
If you like to incorporate Pantone trend colours, then I recommend Alessandro Mina's Marsala nail polish (available HERE). Lots of brands cheated a bit and went more to the burgundy side while Alessandro tried to be as true to the Pantone as possible.
How do you like this years "it" colour?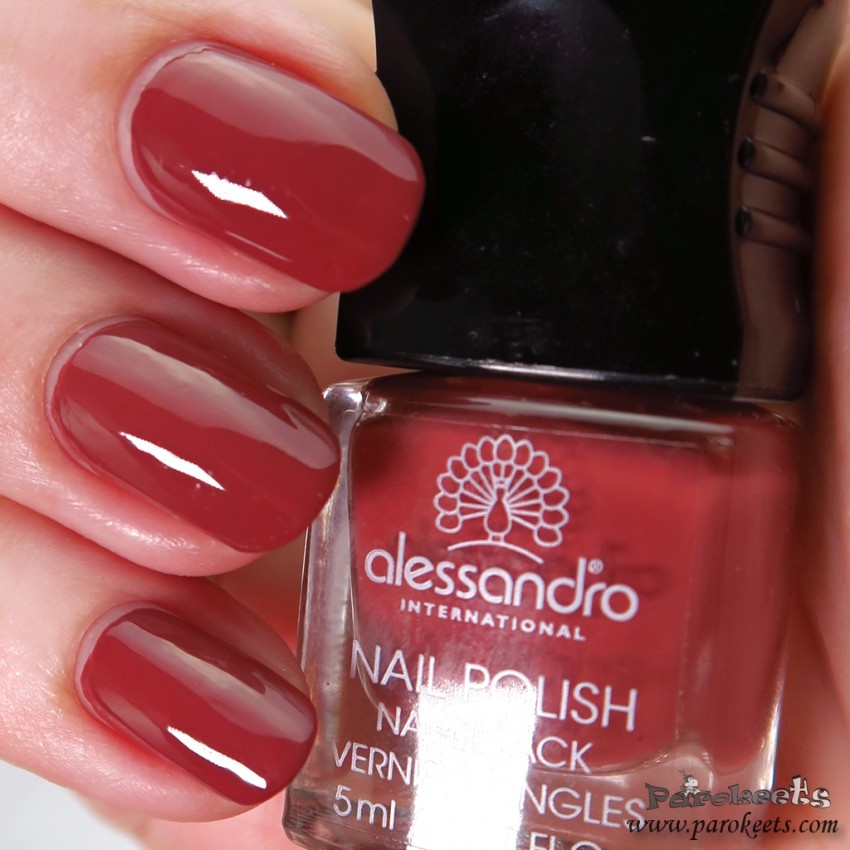 Retro patterns
Here is my explanation of fall-winter retro patterns seen on catwalks and stores. At one of their conventions, fashion designers stumbled upon hidden time machine and had a blast in 20th century, so they decided to share the love with us: plaid, fringing … everything I avoid in a BIG circle.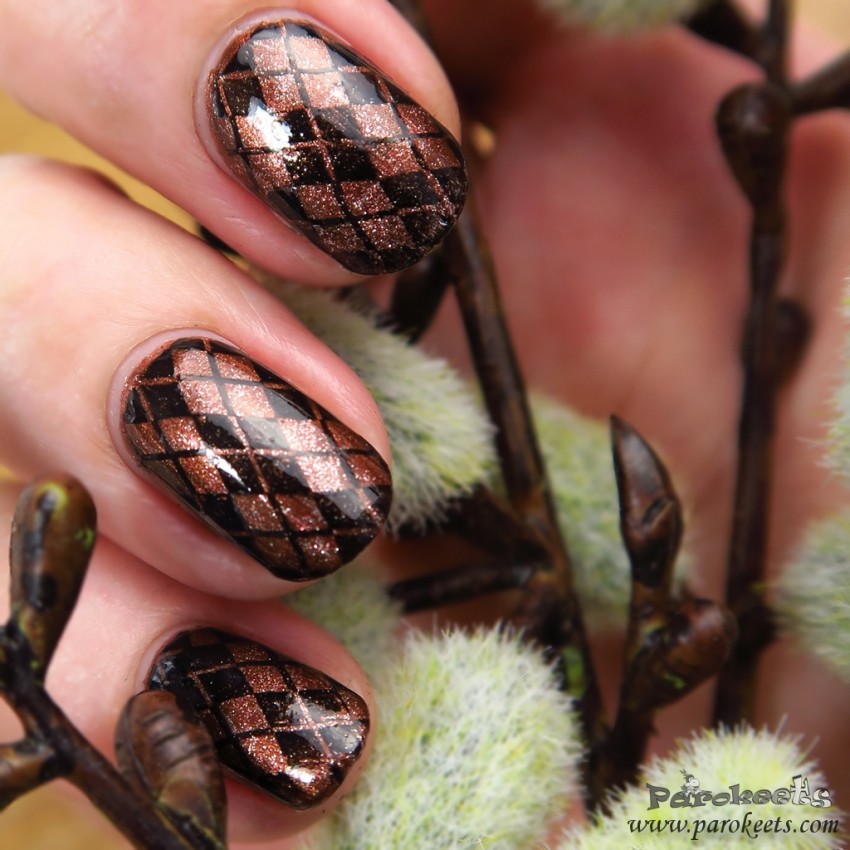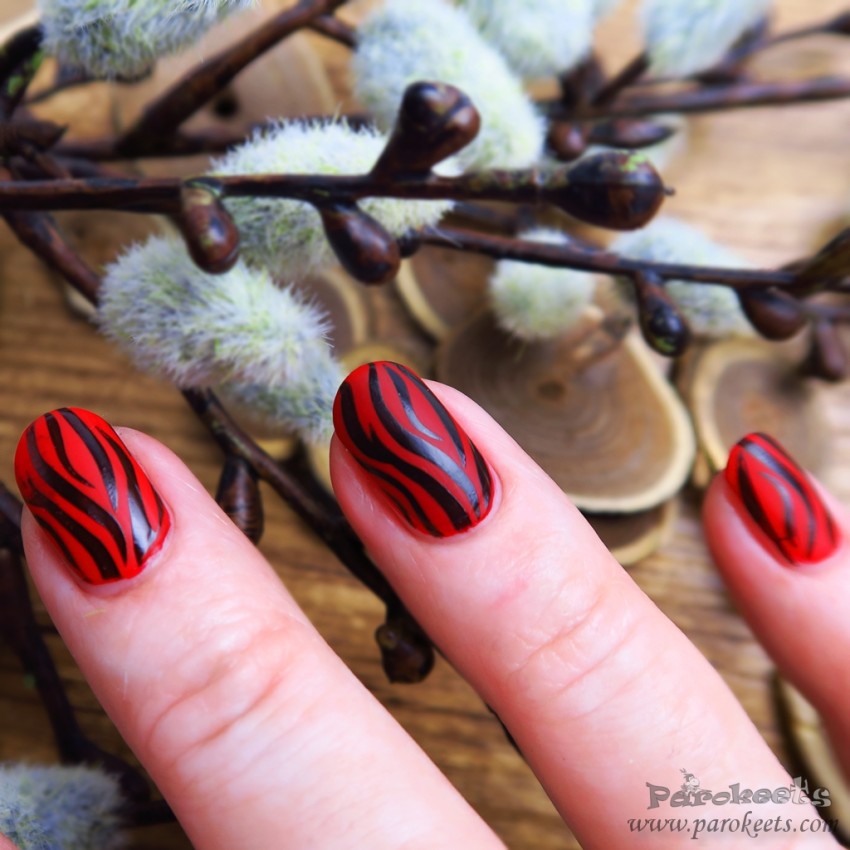 It is one thing to hear that somebody is good at something and quite another seeing them at work. After seeing Nika in action, I'm firmly in her fan club. And her kit – Ajda and I were practically drooling over it. I have only one word for her work – WOW! I definitively know who to call for professional and long-lasting make up.    CLICK HERE to go directly to Nika's post.
To see Ajda at the shoot? Priceless. I wondered few time already why is her blog still only fashion blog I regularly follow. After I saw the process behind her posts, I would say that time and energy she invests in each post, together with her natural sense for style and her professionalism translates in the photos and draws me in. CLICK HERE to see her outfit post, close-ups of natural make up with a twist and type of photos I envy her for – close-ups of nail bottles in here hands done by creative and very patient Domen.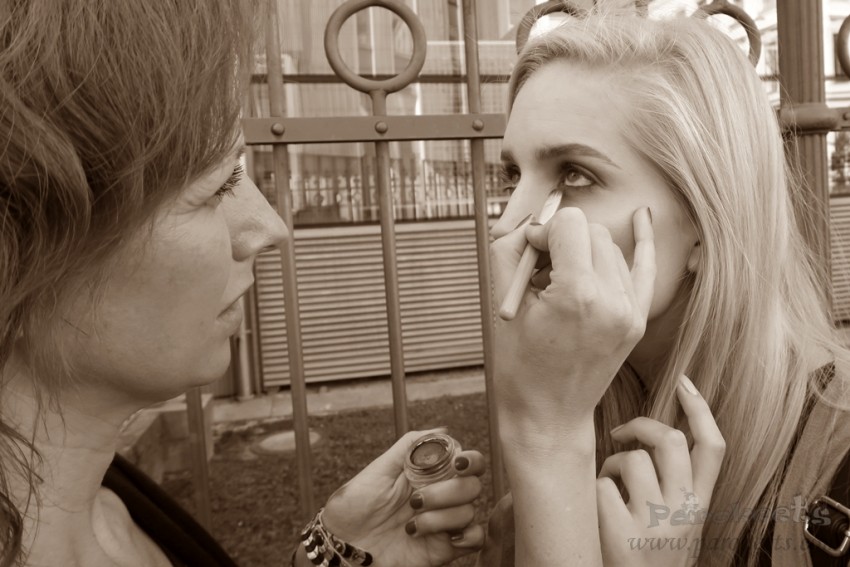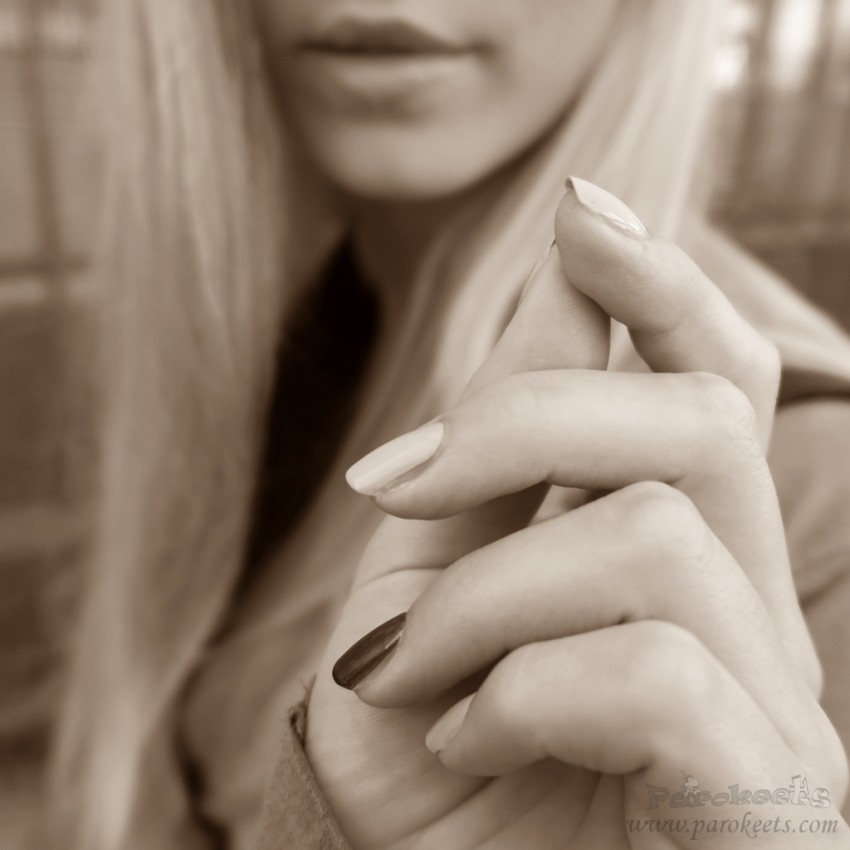 *some nail polishes are mine, other Ajda's or Nika's, some PR samples and other bough. In short – to big ball of yarn for me to untangle. :D