Trend It Up is one of THE drugstore brands for nail polishes with many interesting shades and lines. As I now own more than 30 shades, I had hard time deciding where should I start with reviewing and watching. :D
One of the major fall 2016 trends are matte finish nail polishes + Soft Matte line offers only 4 shades in Slovenia, so I started with that one. :D
If you are not familiar with Trend It Up brand, I recommend you read this post first: https://www.parokeets.com/sl/2016/09/trend-it-up-dm-slovenija-novo/
Trend It Up Soft Matte line polishes are housed in square bottles. As I am nail polish collector, I love those for easy storing, not to mention easier swatch making (I've been known to drop those weird shapes one or twice … or many times :D ).
They get plus from me for using lighter color for fonts on dark bottles. It really irritates me when brands stick to one font color no matter the polish shade = I can't read some of the names.  :/
So, how does TIU see Soft Matte finish? They went with hybrid version – not completely matte so the avoided horror stories with few hour lasting power. But they did sacrifice super fast drying matte nail polishes are famous for. I found drying time so be satisfactory, but I did play the lady of the manor while it dried. Quick drying top coats are necessity not choice with my level of clumsiness. :P
Finish itself looks more plastic like than matte. It does last for quite some time if I avoid using hand creams all the time. Manicure itself was not as long lasting as with Metallic Dust or Double Volume & Shine line, but it still held for a 2-3 days (I have naturally hard nails). Frankly, I didn't even have it longer on my nails as there are many pretty shades waiting to be tested. :P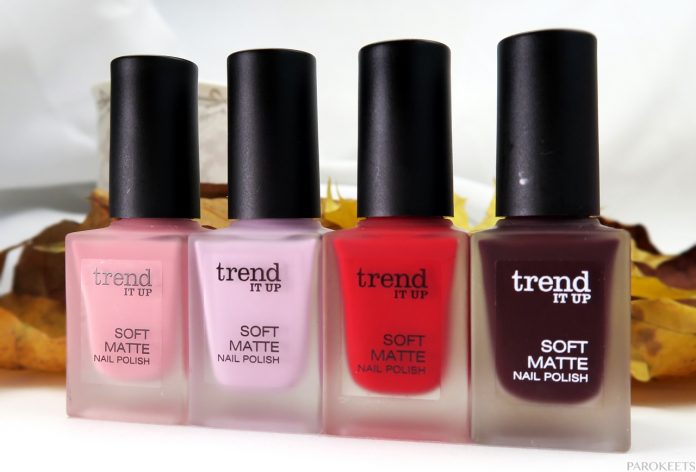 I tried out 4 out of 5ih Trend It Up matte nail polishes. I don't think I saw middle purple one (050) in Slovenia.
Soft Matte 010 is muted pink shade and only problem child of the bunch. Application was "pastel" like. It wasn't super hard to apply, but I did have problems following my sharp curve. As I had to use more polish, drying time was also longer.
Soft Matte 020 stole my breath away with rich and deep brown shade with little bit of red and purple undertone (depending on the light source). Application, drying time – no problems.
Soft Matte 030 was my maybe shade. I wasn't sure it will go together with my skin tone, but was fortunately wrong. As this is also muted shade it is perfect for nail art, stamping … Can't wait to play with it!
Soft Matte 040 is statement red nail polish with almost neutral undertone. If I only took into consideration formula quality, then this one would be the winner.
There is one downside to all Trend It Up nail polishes and I'm sure you will agree with me. Poor babies only have numbers and no names! :O What do you say we name them ourselves and save them from horrid 010, 020 etc numbers? Tell me in comment how would you name your favorite shade.
Price: 2,49 EUR for 11ml. Available only in DM stores (it's a DM brand so duh Gejba :D ).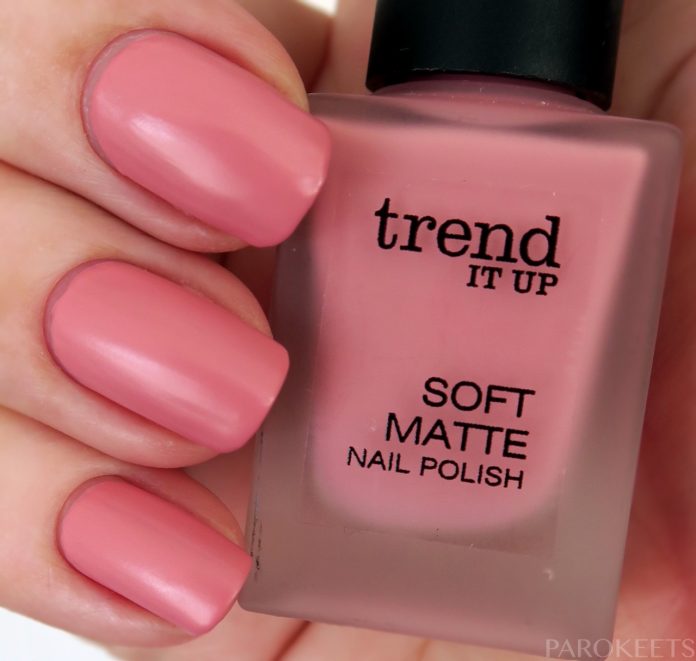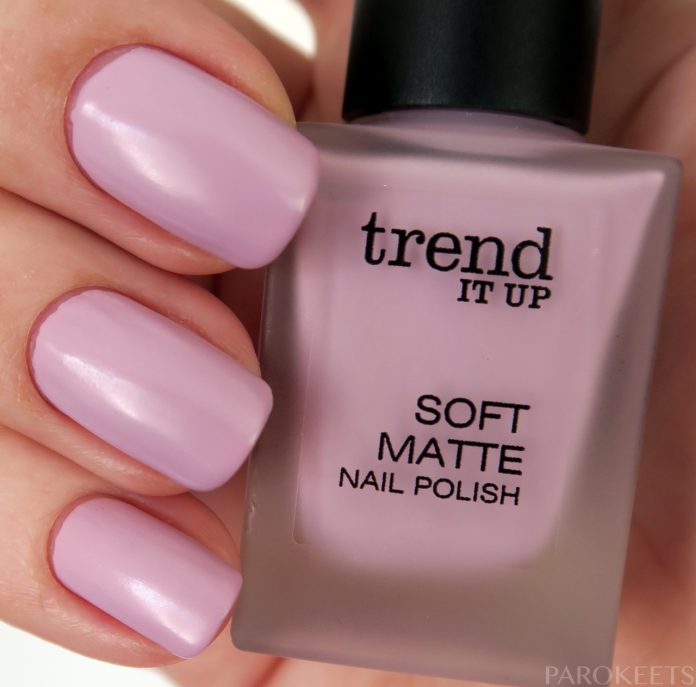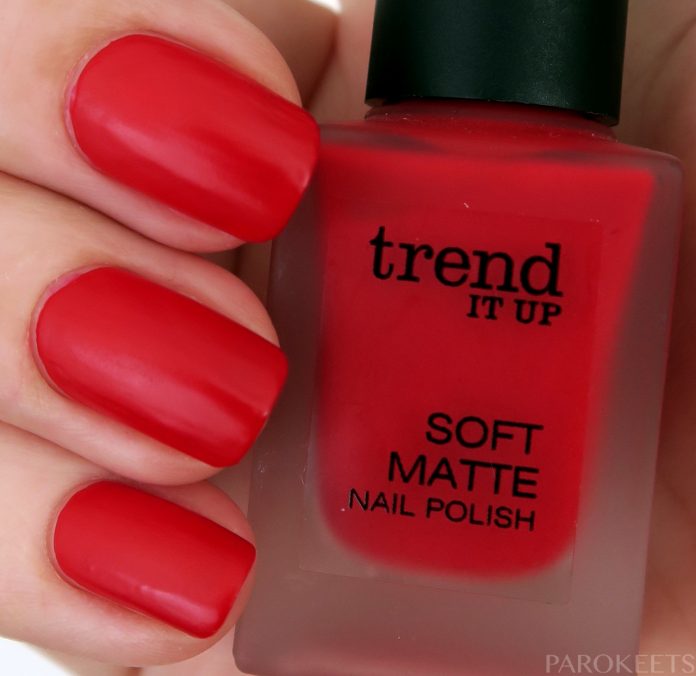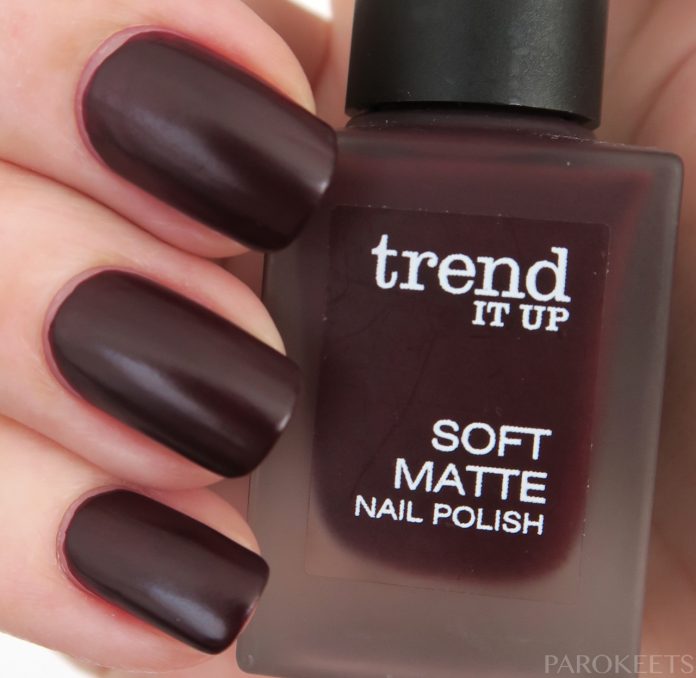 *received 2, bought 2