Roughly 5 years ago I watched Matt Cutts mention Movember in one of his videos. What do you mean you don't know who he is? Googel it! (probably funny only to SEO crowd) :D
It was one of my more memorable blond moments as I had absolutely no idea what was he talking about.
Mo what? If you are as confused as I was then, here is short explanation. MO is the world Aussies use for mustache and rest of the word comes from noVEMBER = MOVEMBER, month for men's health awareness. Support is usually shown through growing mustaches and donating to the issue. Even I am not furry enough for the first task, so I'll be doing nail art to spread the word.
If I made special post to Pink October breast cancer awareness month, it is only fair that I do one for our men too. :)
Dear men,
as I know hard hard it is to convince you to visit your doctor, here are few prostate cancer symptoms you really should keep and eye on few things.
First is not symptom at all – if you are over 40, you should get screened. Test those PSA levels! And if you ask me, when there, go and check your vitamin D levels too. Women or men, our vit D levels usually suck. And guess where does vit D deficiency leads you to … guessed it – cancer. You really should get your doctor to check if everything is as it should be, but I know perfectly well what are chances of you doing it. :P
Apparently prostate cancer symptoms are not that definitive and entwine with many non threatening disorders. But here are some PCF wants you to watch out for anyway:
A need to urinate frequently, especially at night; sometimes urgently
Difficulty starting or holding back urination
Weak, dribbling, or interrupted flow of urine
Painful or burning urination
Difficulty in having an erection
A decrease in the amount of fluid ejaculated
Painful ejaculation
Blood in the urine or semen
Pain or stiffness in the lower back, hips, pelvis, or thighs
Ladies – in essence if you spot bladder infection symptoms men's way, make them go see the doctor. :D
My manicure will hopefully appeal to their car mad heart … with mustaches of course. :D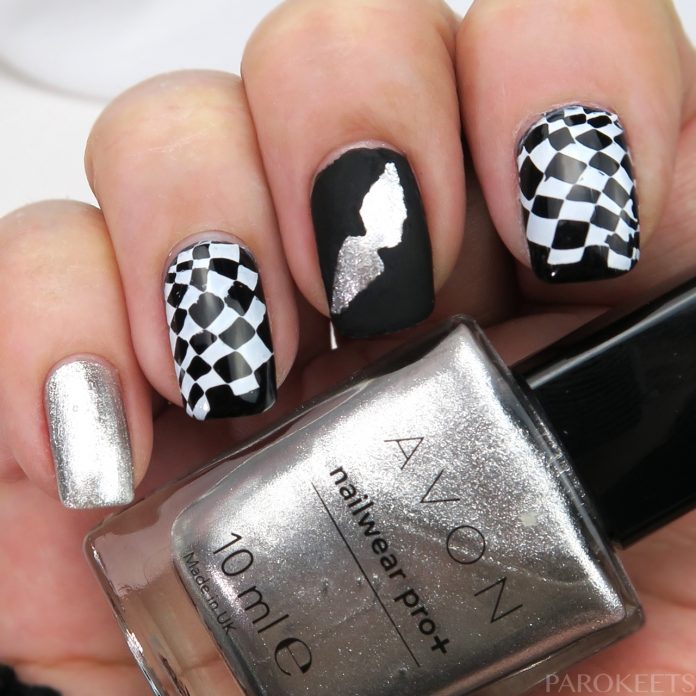 3 lovely Slovenian beauty blogger joined me in spreading the word.