How do you know your backlog is issue you have to resolve in no time? When you notice that you never finished post you started translating 4 months ago. :P  I still think that 2 Essence/Catrice assortment changes a year + countless limited editions are way over the top. To many products we simply can't keep up with and some you simply miss (happened to our Maestra … but unlike her, I never even saw that product).
Few months ago we stumbled upon brand new Essence Try It. Love it. 2016 collection. For those of you who are not religious Essence follower, Try It. Love It. collection houses few of the preview products month or so before the official launch. Each of us bought few products and quickly tested them. Some of the review are already proper ones while other are more first impression type.
Maestra takes the stage with 2 intriguing palettes …
Maestra testing: neutral eyeshadow palette + highlighters palette
Palette of 7 natural toned eyeshadows is named Get Picture Ready. It is affordable and if you like very natural and light eyeshadows, this could be something for you. It is not insanely pigmented, but it does offer different finishes. Darkest matte shade is nicely pigmented while others are not in the same category. Biggest issue is that few of them look really similar on the skin. My favorite is coper shade with metallic finish. But I do recommend finger application and eyeshadow base is really good idea when using this palette.
In short: "Cute palette for not overly hard to please users."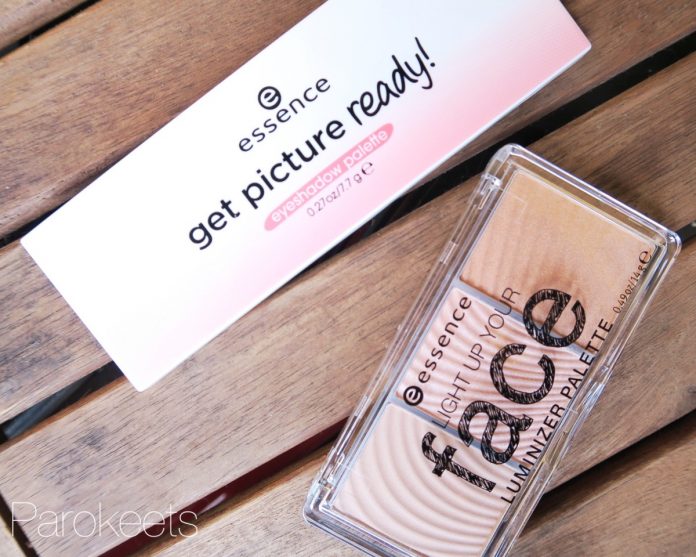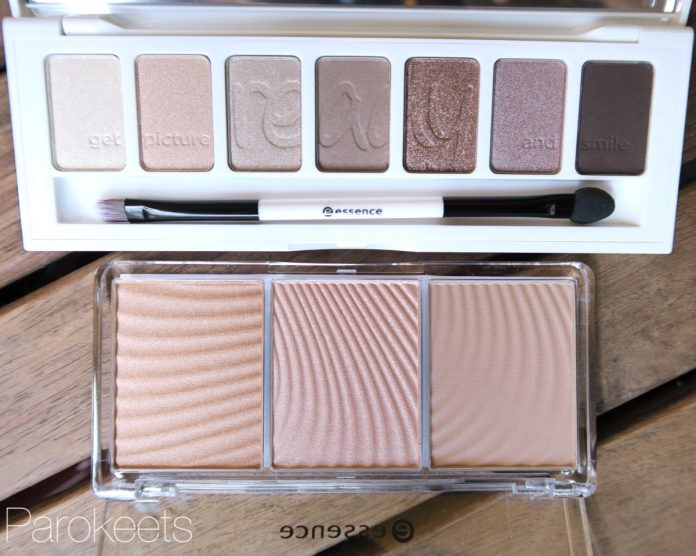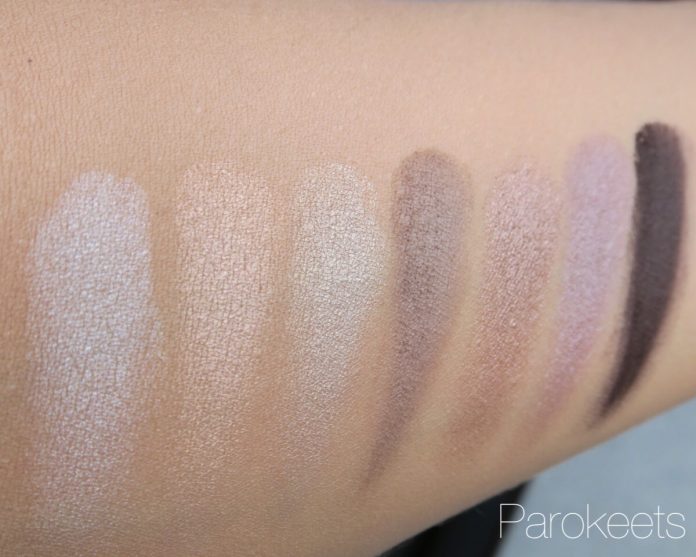 Face palette – Light Up Your Face contains 3 highlighters with 3 levels of illumination. They range from satin grayish shade to silvery white with touch too large shimmer. My absolute favorite is champagne gold shade with subtle shine that is easy to layer. I would say palette is worth buying for last shade alone. This is not for those of you wishing for Instagram like effect. :D
In short: you won't be able to with "Let's Blind The Martians With Highlighter", but it will delight those in favor of subtle and natural strobing. Savvy? ;)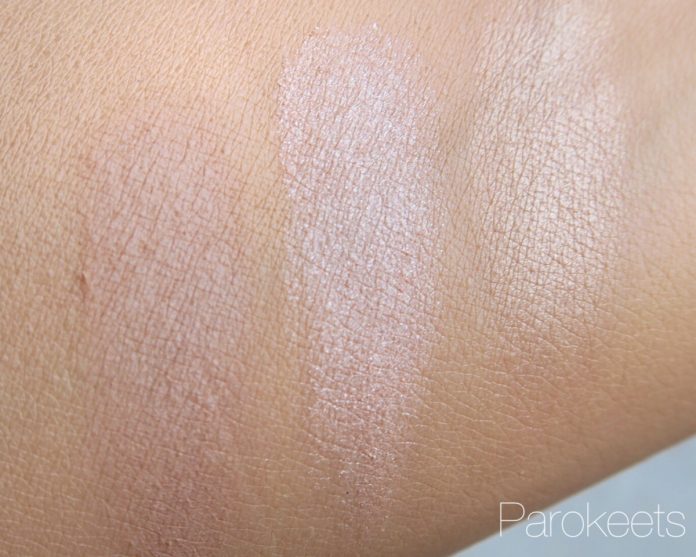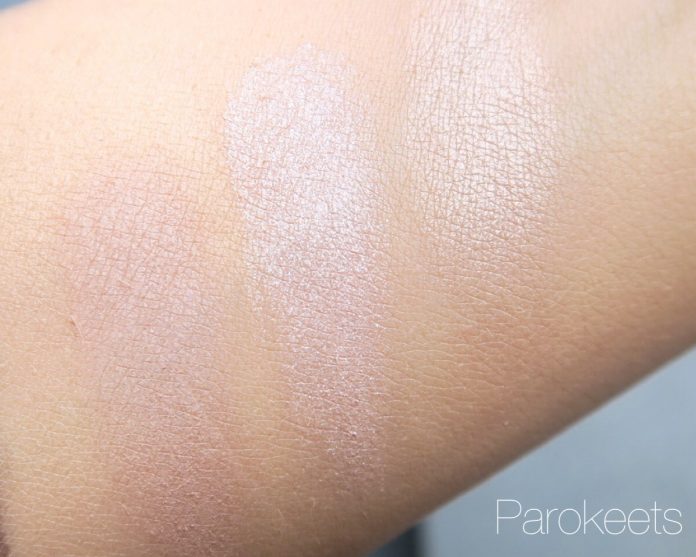 Gejba testing: 3 Matt Matt Matt lipsticks, volume mascara
Product I was most looking forward too were new matte lipsticks. Bullet ones were part of of preview limited edition, so I picked up all 3 available. Essence Matt Matt Matt 03 Perfect Match is the most wearable shade of the 3. Brownish nude with hint of pink and cool undertone. It is less matte on my lips than other two, but I have to use layering technique with all 3 to achieve best staying power.
08 and 04 have strongest pigment so they last longer too. You can see in the below photo how much pigment stains skin even after washing them off. Micellar solutions and oil remove them with ease.
Essence Matt Matt Matt 08 has really appropriate name – It's a Statement. Bold lipstick that you cannot miss in the crowd. Slightly patchy dark cherry lipstick, but not super problematic to apply. Do prepare your lips beforehand if you wish to wear this shade though.  If you have chapped lips, go for Perfect Match instead as that one is more cream-matte.
Essence Matt Matt Matt 04 Pink up your life is the mattest of them all. I still do have to blot to achieve perfect matte look though. Strong stain, matte finish = is able to withstand breakfast, desert and lots of drank water.
They do dry lips but not insanely so. I am not huge fan of their scent as sugary smells as just not my cup of tea.
ESSENCE THE GEL NAIL POLISH NO. 73 More Than A Feeling nail polish has thicker formula. Color is lovely deep purple shade.
ESSENCE THE FALSE LASHES MASCARA – DRAMATIC VOLUME UNLIMITED
No irritations, makes lashes stiff and gives me some volume and length. Did not irritate my eyes but I would not repurchase it.
PRICES:
lipstick 2,49 EUR
mascara 2,99 EUR
nail polish 1,69 EUR
eyeshadow palette 5,29 EUR
highlighter palette 4,39 EUR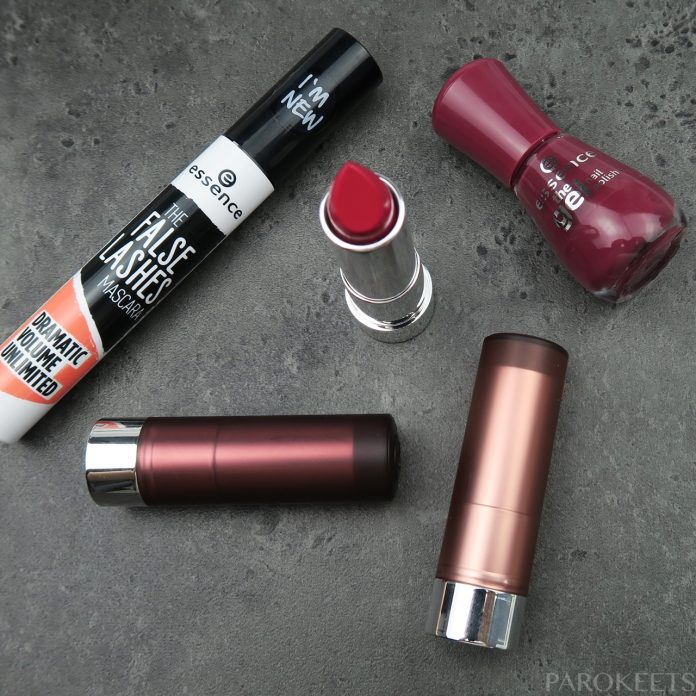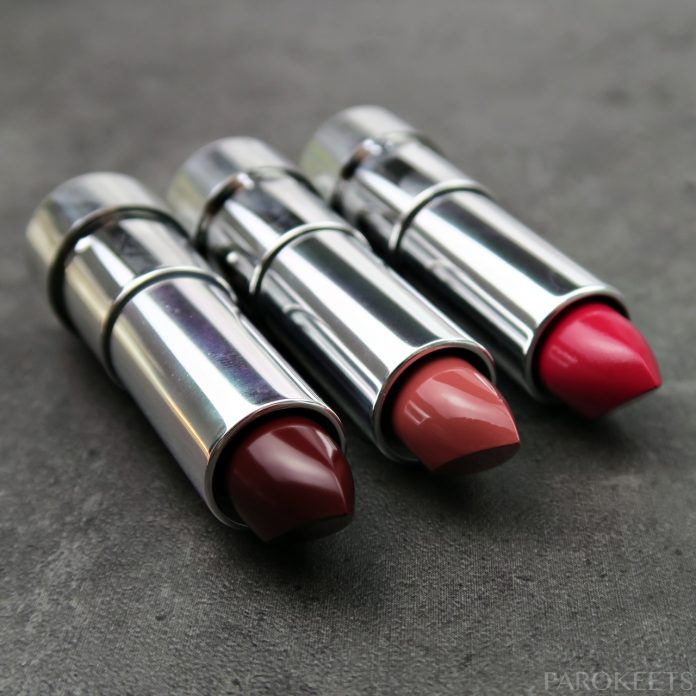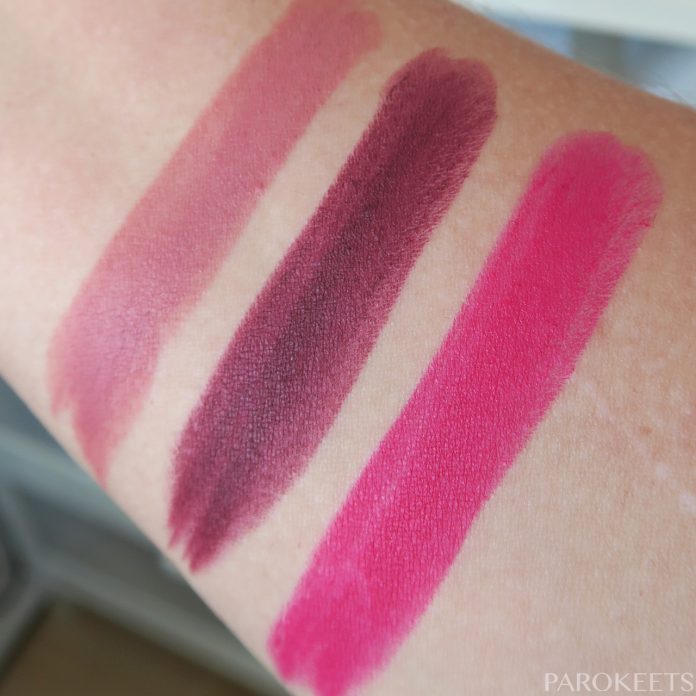 o