It has been a while since Essence nail polish collection really wowed me. I simply have to many nail polishes to be easily swayed into purchase … and then I saw Essence Out Of Space Stories nail polishes. I was hooked before you can say "I don't need any more nail polishes". :D
Holographic shades, duochrome color changers … bring it on. I was seriously tempted to get the whole collection, but I stopped at 2 and got one for review, but I am not so sure it will stay at that number. :D
SPACE GLAM duochrome
Purple, green and blurple duochrome filled with tiny flakies. Show stopper that immediately won me over.  You have to work a little bit to achieve its bottle gorgeousness. 3 thin layers would be my advice. I used 2 thin layers and you can see that I still wasn't where I wished to be.
Application itself was superb and I had no issues.
OUTTA SPACE IN THE PLACE duochrome
I am by no means pink lover, but this nail polish convinced me to buy it – pale pink base with green duochrome effect give my nails soft but still playful look.
Application was not as easy as with Space Glam. Base is more to the pastel side and we all know what that means … work fast. :D 2 coats were enough for good coverage and I feel there was no need for the third one.
1000 LIGHT YEARS AWAY holographic
Black base with scattered holographic glitter … sold. Unfortunately – holo glitter did not show up as strong as bottle was promising. It is a pretty nail polish, but I do wish there was more holo umpf.
Application was little bit challenging as base is slightly tacky.
Price: cca 2 EUR for 9 ml.
Which nail polish did you like the best from Essence Out of Space Stories?
https://www.facebook.com/parokeets/videos/10154317067375777/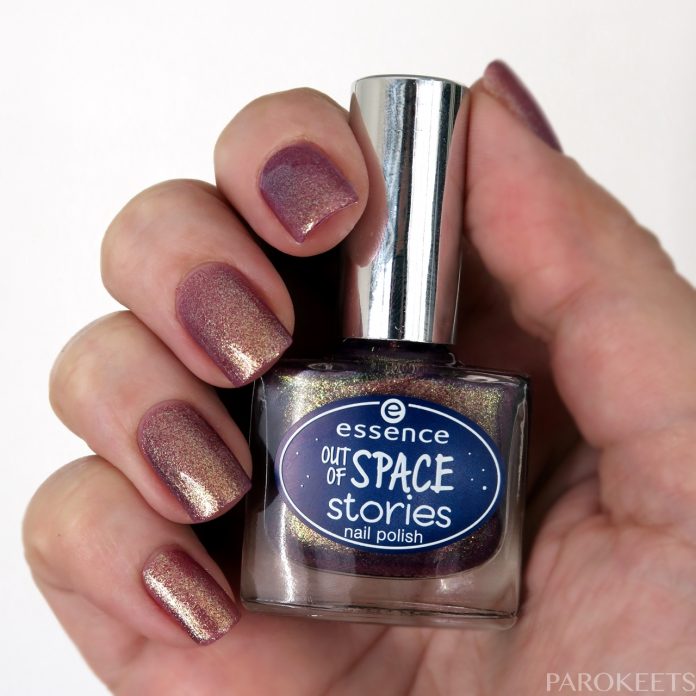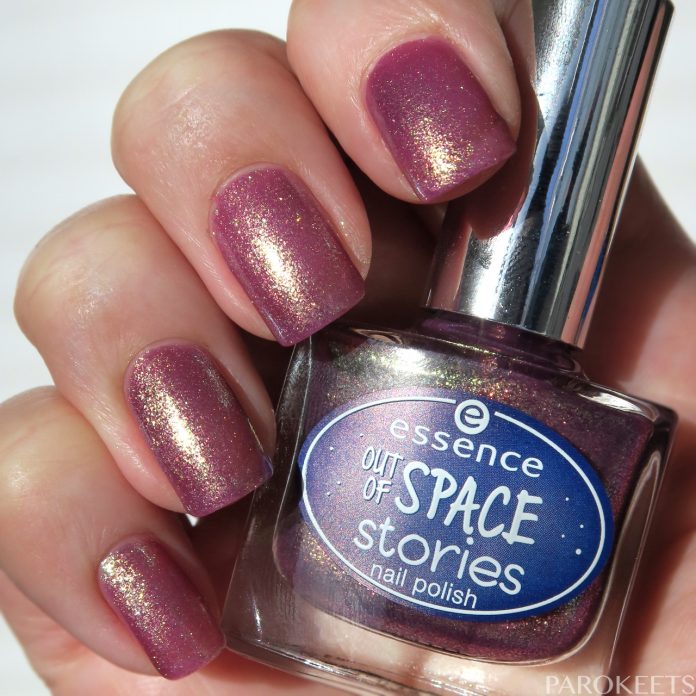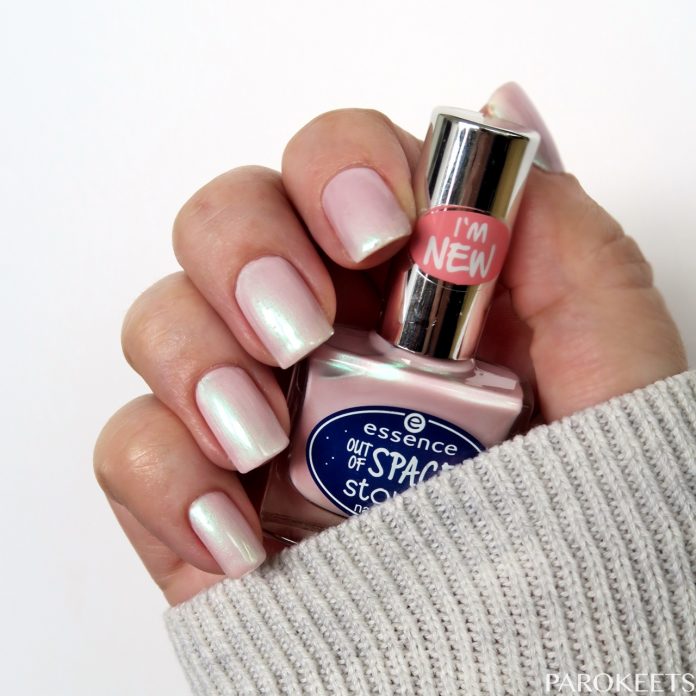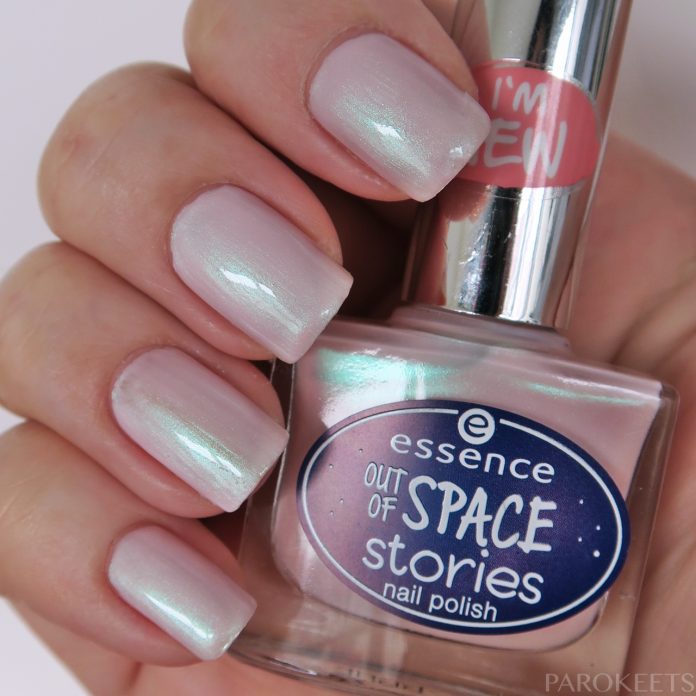 https://www.instagram.com/p/BRdgNeKj23C/