The last visit at my hairdresser was three months ago. The blue and pink dye is now almost completely gone. To be honest I wasn't very happy with the color to begin with. This time around the dye was uneven and it washed out super quickly. After just two washes it was almost completely gone. I don't know why, because that nevere happened before. Maybe because of my post partum crazy hormones. Who knows. Since I desperately wanted my blue hair back, but I just didn't find enough time pay my hair dresser a visit, I thought I would try and dye my hair at home. If you are curious if I was successful continue reading.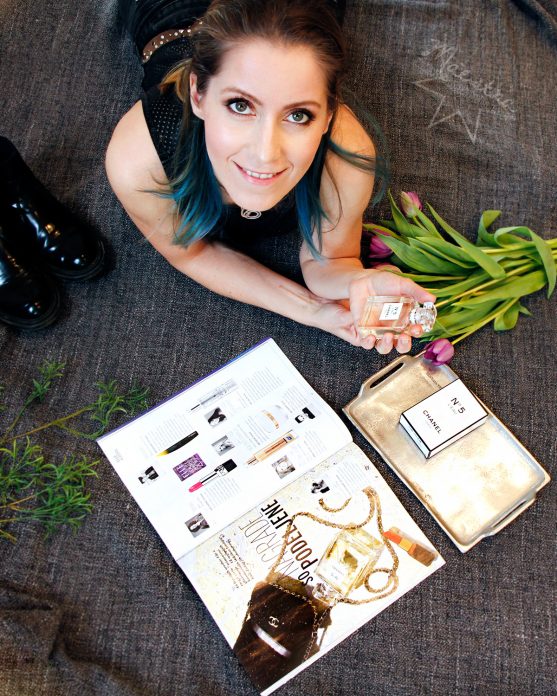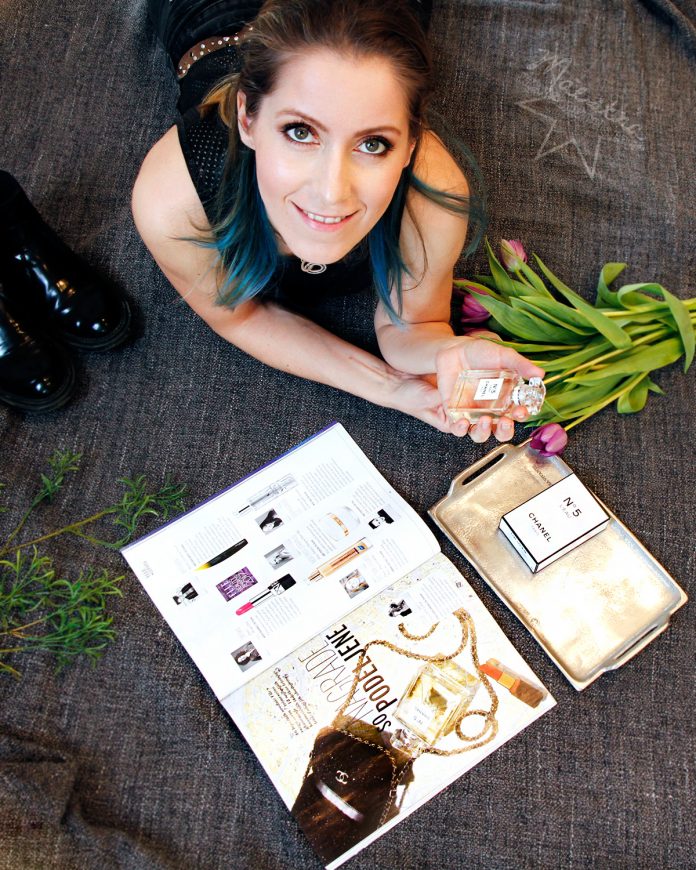 Here is the process I followed
I chose the hair dye Crazy Color in Capri Blue. I read the instructions carefully. They are pretty easy to follow.
Wash your hair as usual.
Towel dry your hair.
Apply color evenly using gloves.
Wash after 15-30 minutes thoroughly until water runs clear.
Don't mix with peroxide.
For optimal results apply on pre-lightened hair.
Here we go. I washed my hair as per usual. I applied Olaplex No. 3 prior to washing. After my hair was washed I towel dried it. Since I wanted to dye only two large (bleached) hair strands, I carefully sectioned my hair and tied back the hair I didn't want to come in touch with dye.
I protected my skin with a towel and protected my hands with gloves as the dye stains the skin badly. Then the fun part began. The application of color. My hair "drank" a lot of color. I applied generous amount to the hair. So the hair was completely covered. No bald spots. No patches. Pure color.
Next on the agenda … the nervous part. Waiting. I left the color on for 35 minutes. Then washed my hair with cool water. And voila … done!
Final thoughts
The instructions are easy to follow. No false hopes. Capri Blue shade straight from the bottle is blue with a hint of purple. On my hair it turned more greenish blue. My husband described it as peacock shade. I don't mind. I actually like the color. I think I know what happened and why my color took the green turn. :D My hair naturally has a lot of yellow undertones to begin with. Although my hair was bleached months and months ago, I forgot to put silver or purple shampoo to neutralize the yellow undertones prior to dyeing. That means I applied blue color on hair with strong yellow "tint". If you mix blue and yellow … well, you get green, right? ;) Lesson learned. Next time purple shampoo first and hair dye second. I'll probably try purple color next time. And I am thinking of buying black as well, so I can mix and get darker colors.
All in all I am very happy with the end result! I got a lot of compliments. After two washes the color is still very noticeable and hardly any fading so far.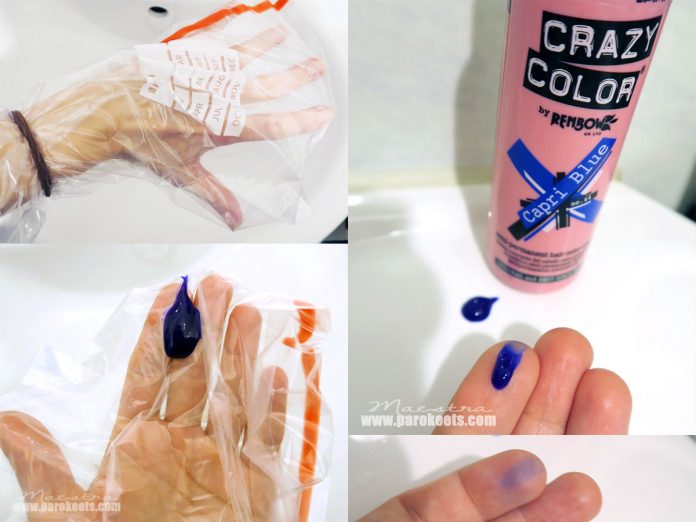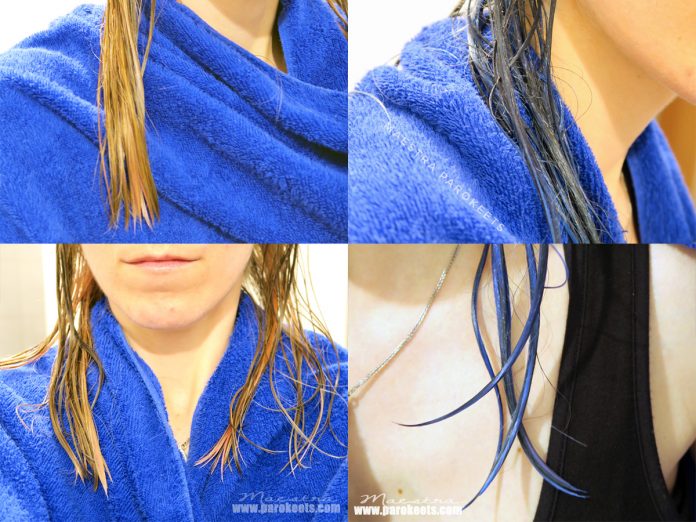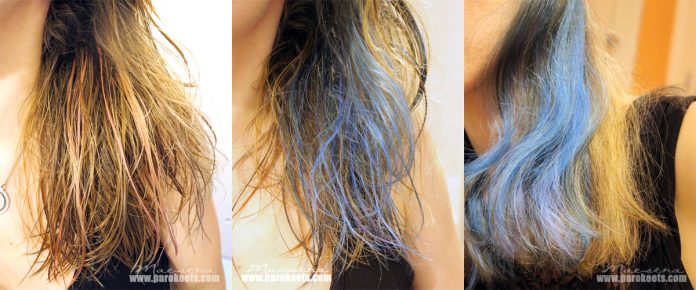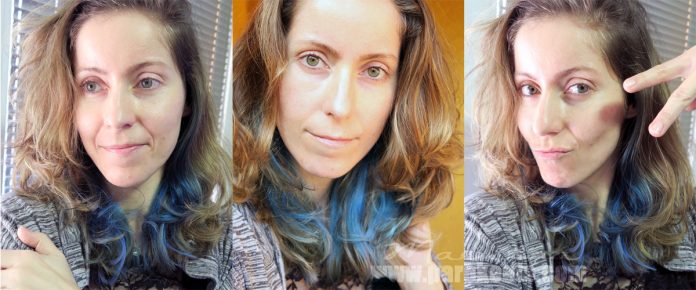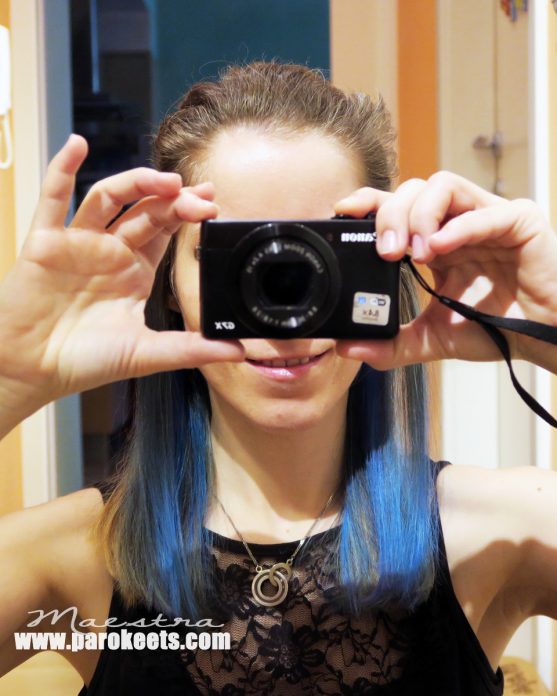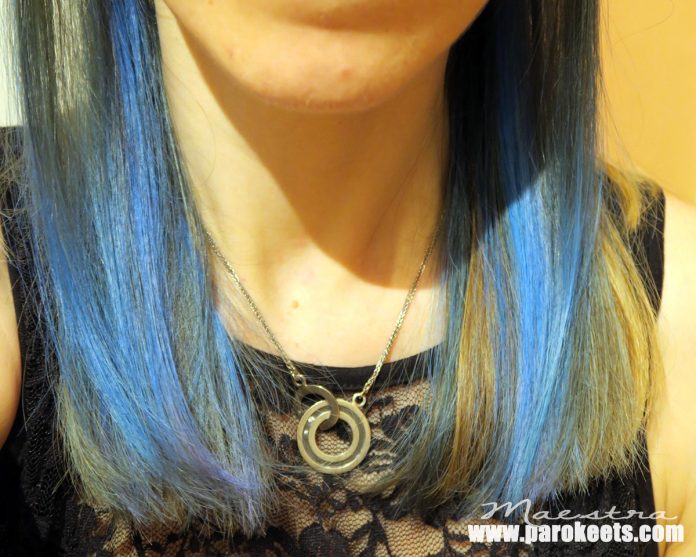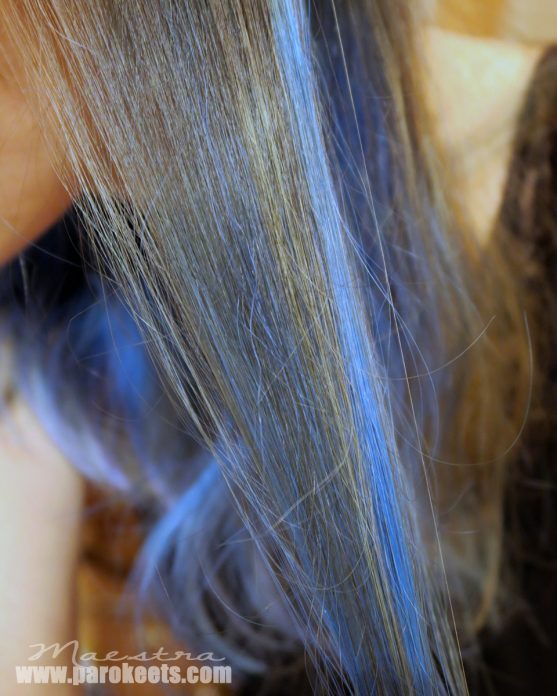 Finally looking presentable …