V Secrets of the past kolekciji so na voljo med drugim tudi tri črtala za oči. Ker imam rjavih že dovolj, črnih pa skoraj da ne uporabljam, sem kupila le Meet You In Budapest eyeliner.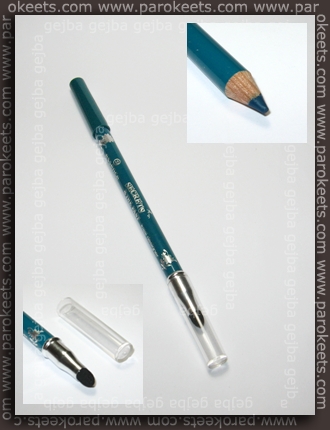 Tako kot pri Meet You In Budapest laku, gre tudi tukaj za petrolej barvo. Barva je usklajena z barvo laka, torej tudi črtalo potegne bolj na modro kot zeleno.
Ne gre za tako mehak svinčnik kot so Goshevi, a vseeno ni tako trd, da bi bil čisto neuporaben. Na drugi strani so pri Essence dodali gobico, ki pa mi ni všeč. Je namreč pretrda za moj okus.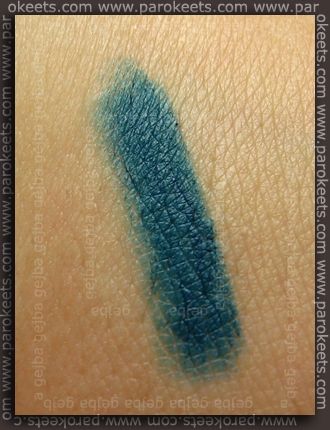 Mislim, da črtalo pri meni ne bo utonilo v pozabo, kajti barva je res lepa in se bo krasno vklopila v marsikateri make up.
Črtalo ne vsebuje šimra.
Tudi tokrat je bila Nina dobra vila, tako da ne poznam cene.