Priznati moram, da sem velika oboževalka filmov Pirati s Karibov. Nisem zdaj nora oboževalka, vendar imam vse filme na DVDjih in sem jih že velikokrat gledala in zagotovo jih velikokrat še bom. Dejstvo, da v filmih igra Johnny Depp nima čisto nič pri tem. Itak. Ohja … Johnny Komaj že čakam, da si ogledam zadnji del piratov. Ste ga morda že gledali? Kako se vam je zdel?
Čeprav niti pod razno nisem planirala narediti piratskega look-a, me je po ogledu tega video vodiča (lep make up) in po (če mene vprašate) ponesrečeni kolekciji Pirati s Karibov znamke OPI prijelo, da nekaj vseeno ustvarim. Naj namenim še nekaj besed OPIjevi piratski kolekciji, ki se mi zdi čudna. Saj razumem … turkizne barve Karibov … sirene v filmu ipd. A vseeno … čisto nobenega piratskega odtenka v kolekciji. Same roza in pastelne barve? Kaj bi naj to pomenilo? Resnično sem bila razočarana nad promo fotografijami kolekcije. Saj sami odtenki niso slabi. Nekateri so mi celo zelo všeč, a kolekcija kot celota pa se mi ne zdi posrečena. V odgovor na zgoraj omenjeni video vodič in OPIjevo kolekcijo sem ustvarila naslednji look. Tako bi Maestra izgledala kot piratka in to je njena zgodbica …
Manikura, ki bi jo ponosno nosila. Temačna z malo glamurja.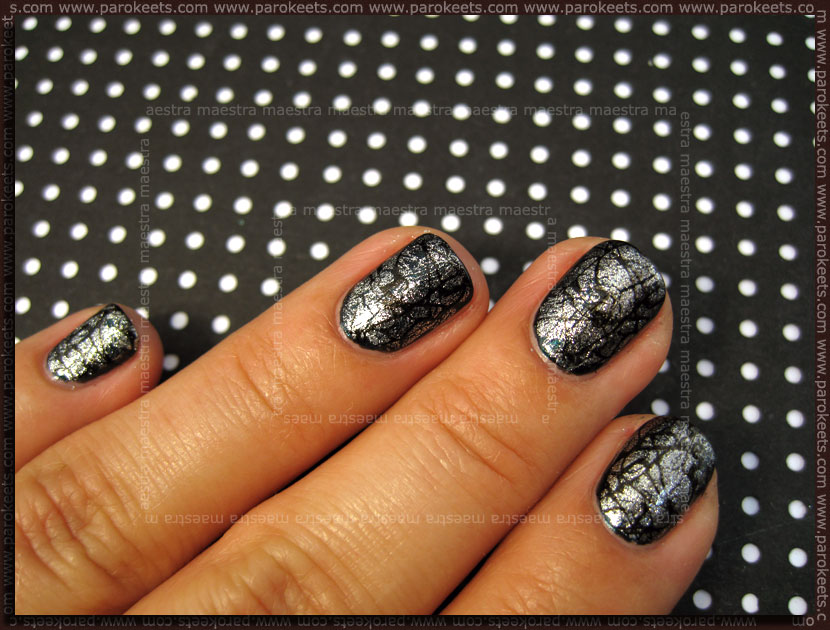 Oj, sem kapitanka Maestra.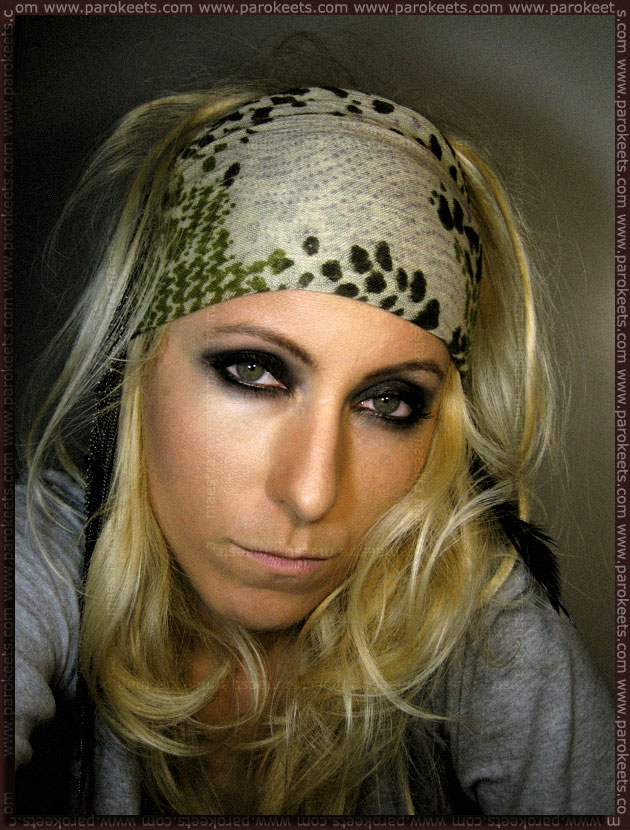 Najlepša piratka daleč naokrog.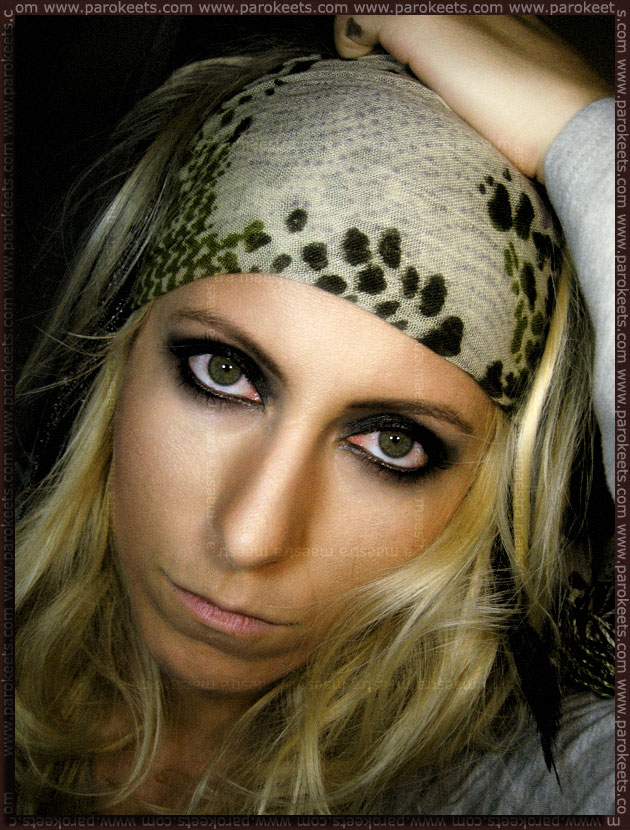 Z najlepšim nasmehom med pirati.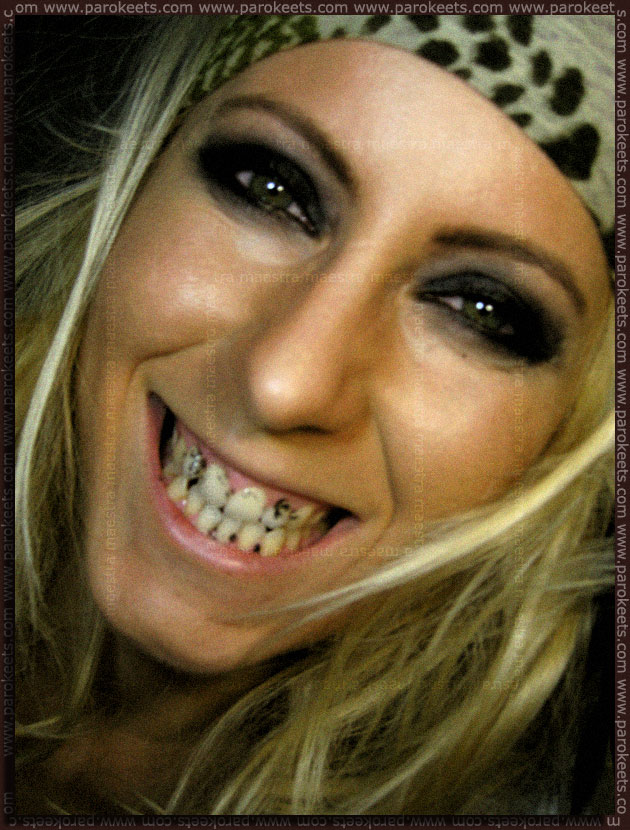 Kaj pravite?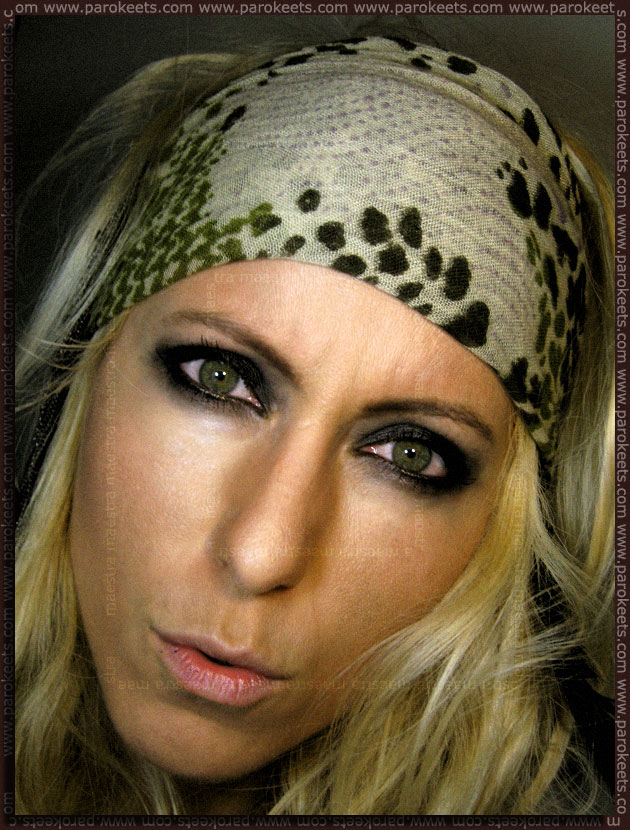 Da nimam lepih zob?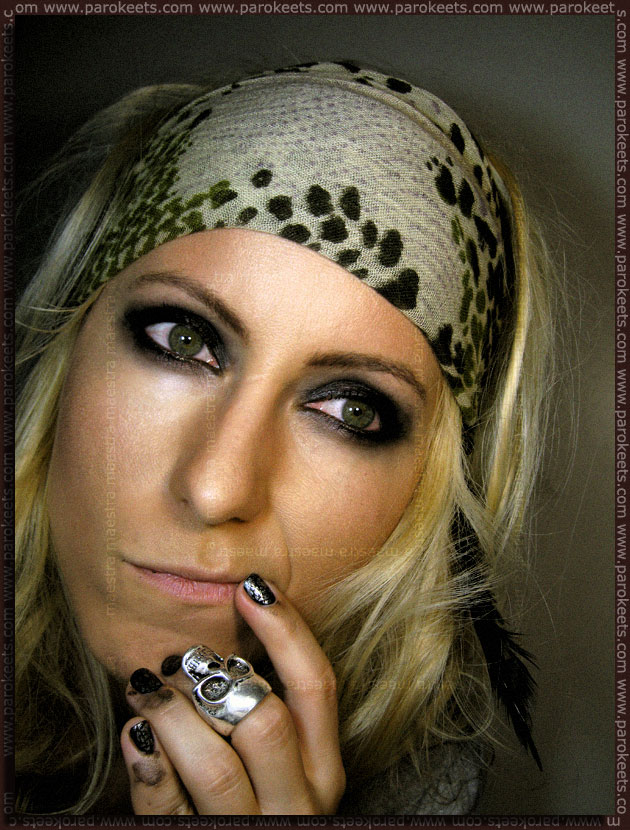 Hmm … Čakajte. Poskušala jih bom diskretno očistiti.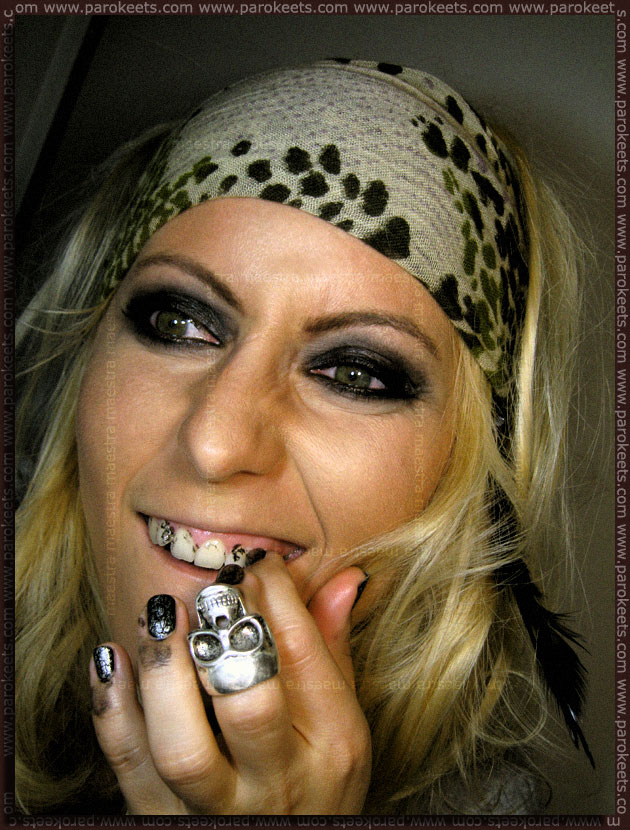 Bolje?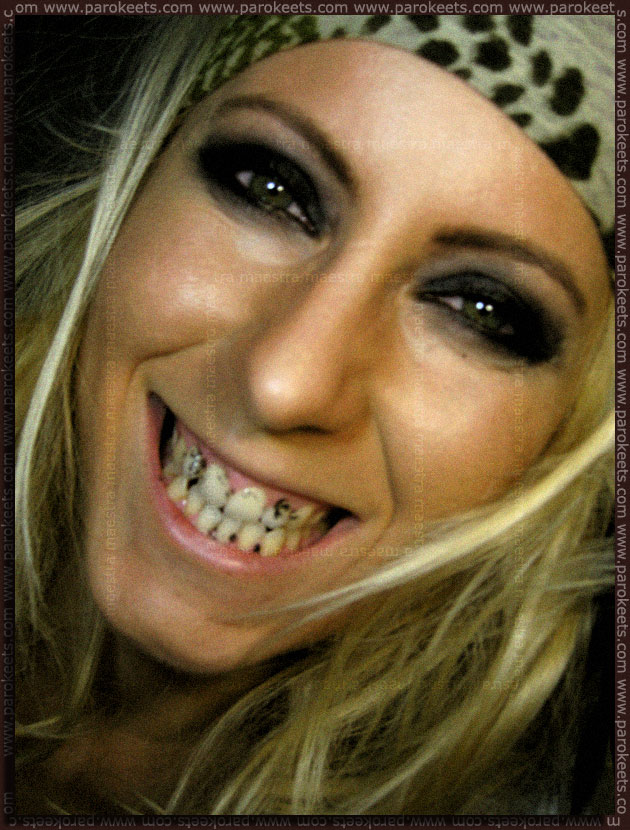 Čakajte? Kaaaaaaaaaaaj? Ruma ni več?!?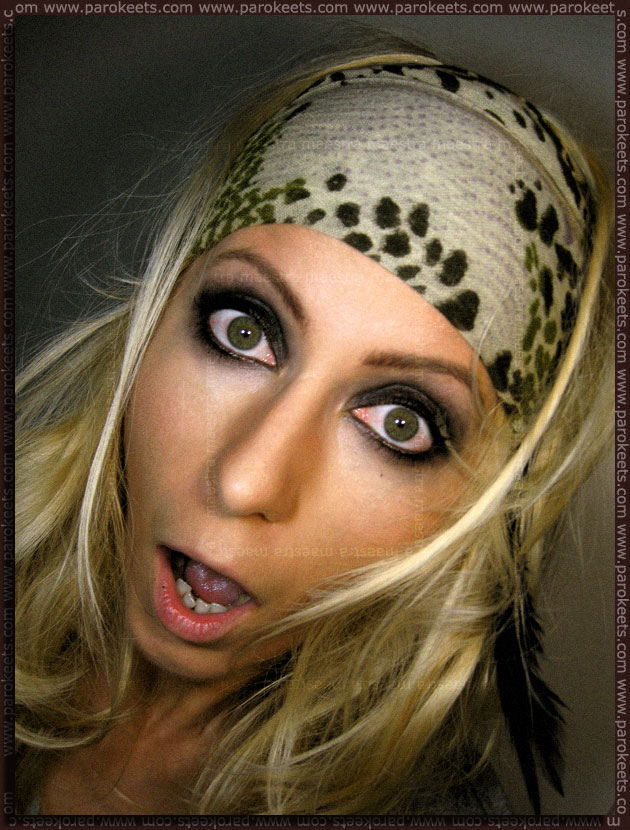 Ampak zakaj ni več ruma?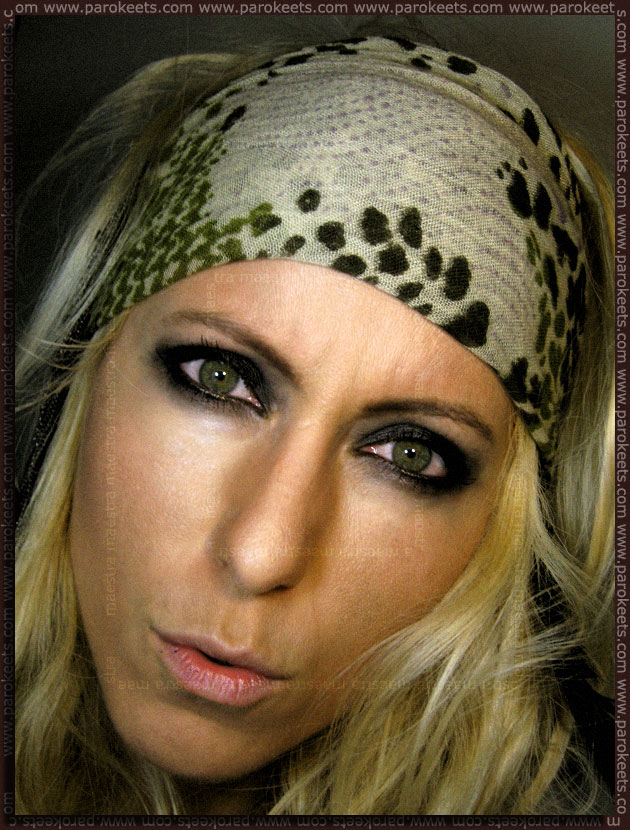 Kam je izginil? Kdo ga je vzel?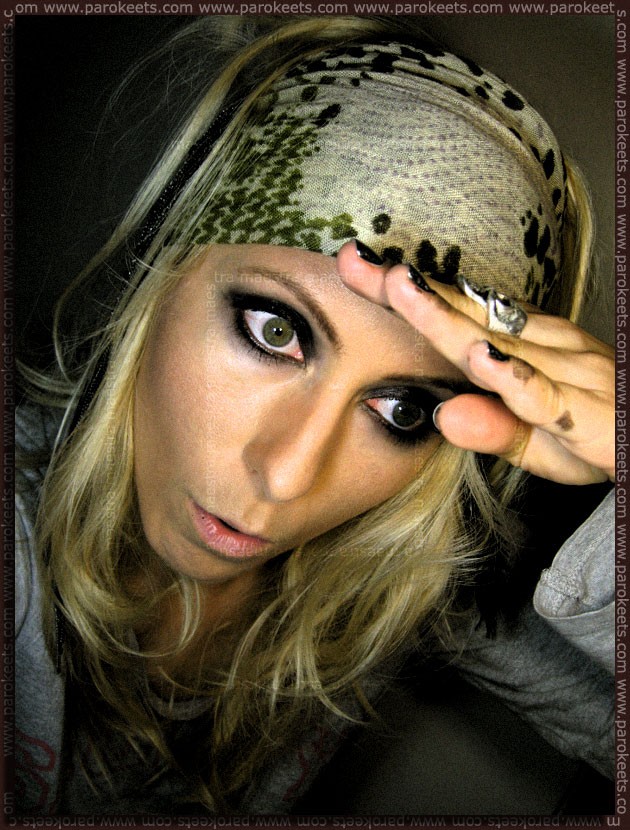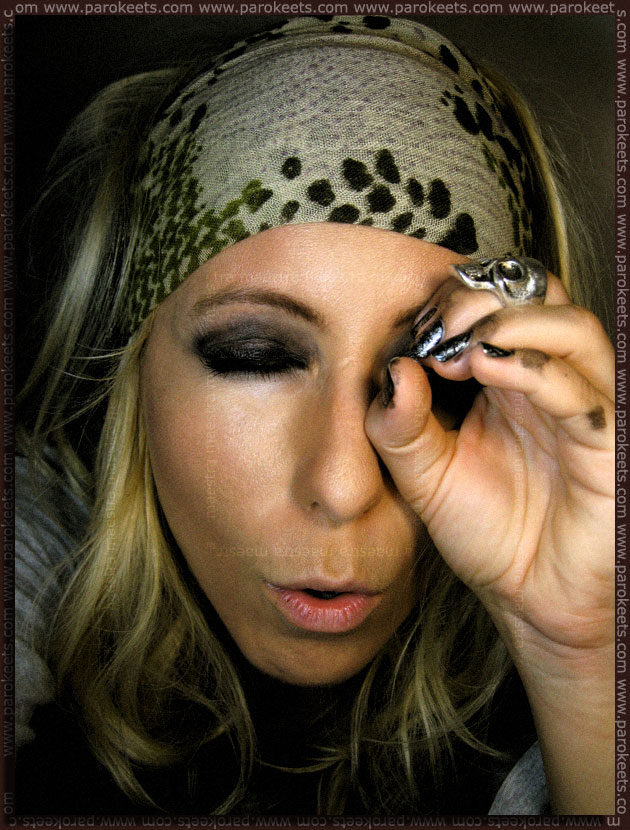 Arrrggghhhh …. Kar pazi se!!! Našla te bom!!!