Res mi ni jasno, zakaj firme to počnejo. Vem sicer, zakaj pride do tega, a zakaj potem ne dajo novi verziji, ki ni niti malo podobna stari verziji, kar novo ime? Ta del mi ni jasen. Ampak tako pač je. In to se dogaja pri praktično vseh znamkah. Vsem je verjetno dobro znan primer neštevno mnogo verzij OPIjevega My Private Jet. No, danes ne bom pisala o MPJ. Danes bi vam rada pokazala šest različnih lakov s tremi različnimi imeni.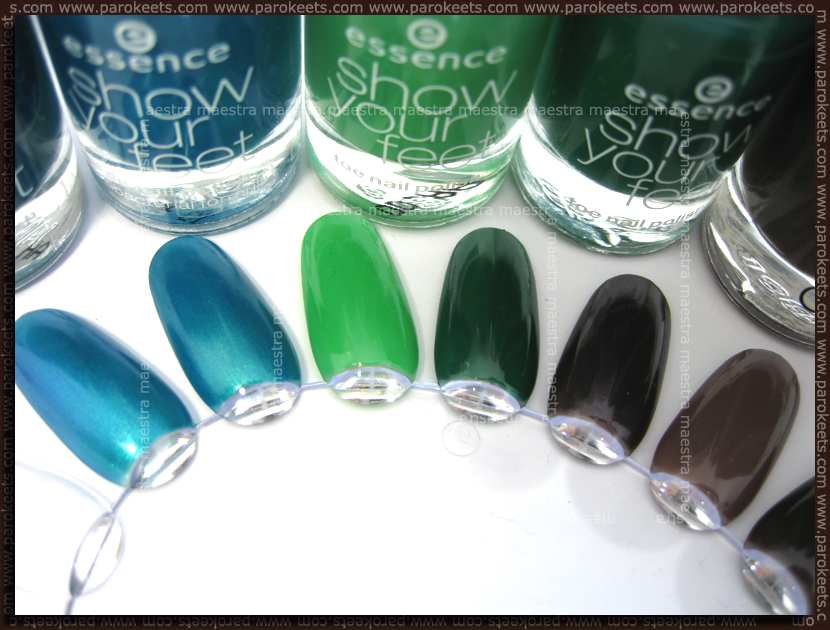 Essence – Carribean Sea iz linije Show Your Feet je bil včasih zelenkasto turkizen odtenek, zdaj pa je modrikasto turkizen odtenek z vijoličnim duochrome efektom, ki je viden predvsem v steklenički. Ne kaj preveč (če sploh) na nohtih.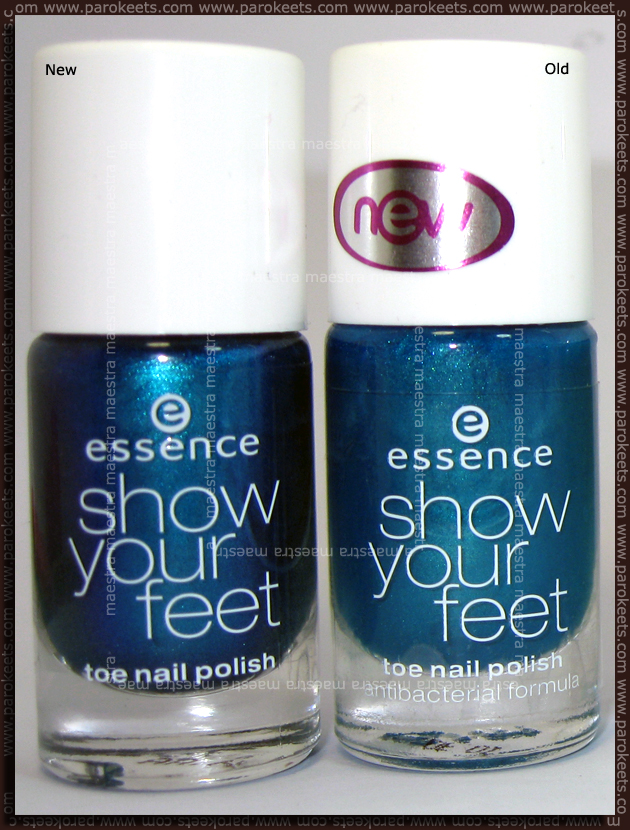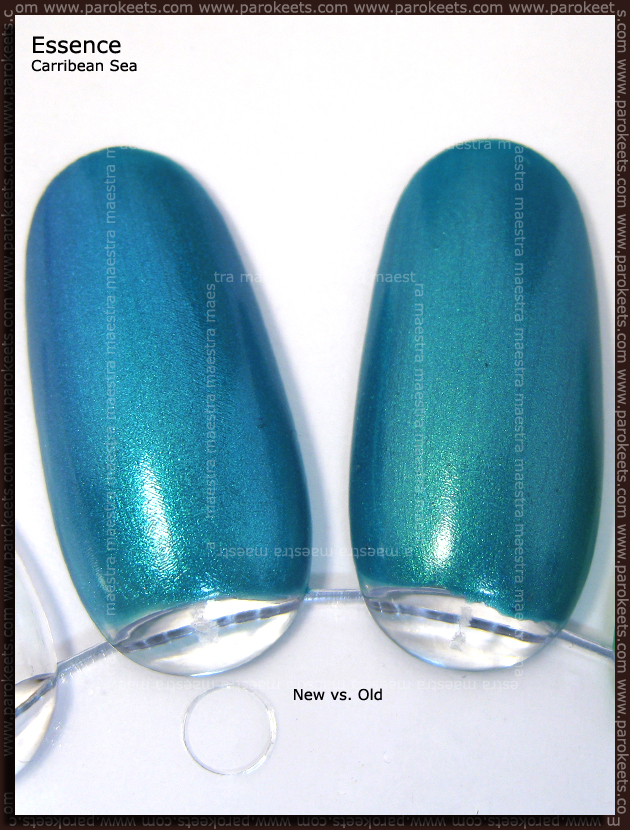 Ali vidite vijoličen odsev v steklenički?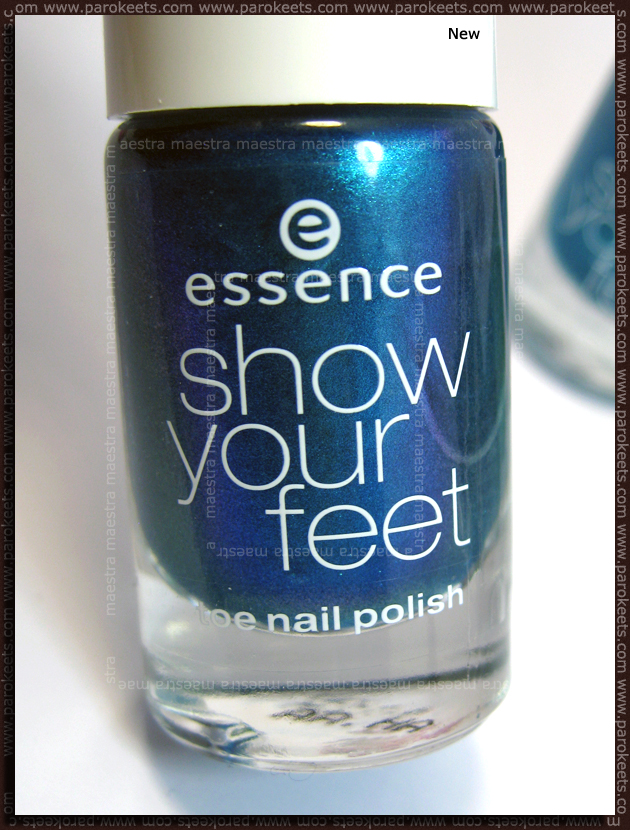 Essence – In The Jungle iz linije Show Your Feet je bil nekoč temno zelen (v stilu OPIjevega Jade Is The New Black), zdaj pa je svetlo zelen. Razlika med staro in novo verzijo je kot noč in dan.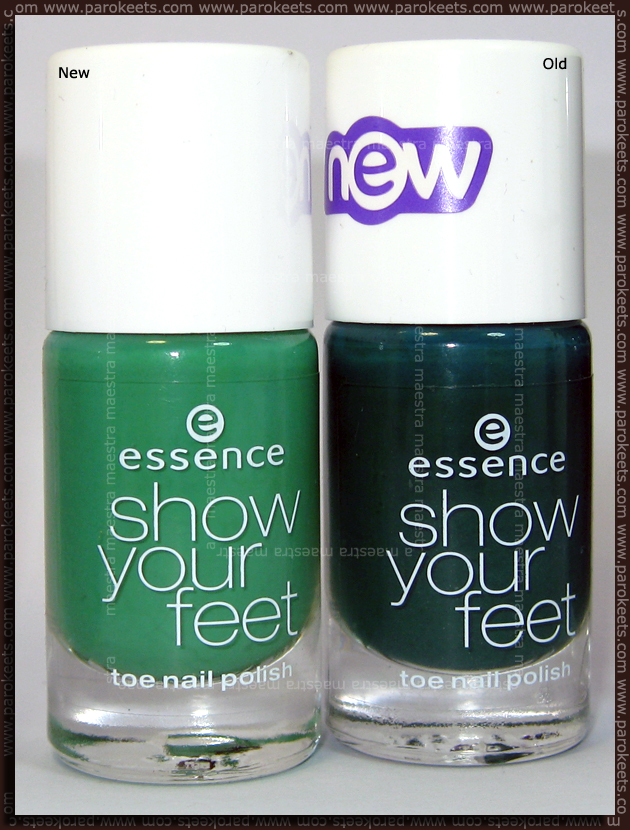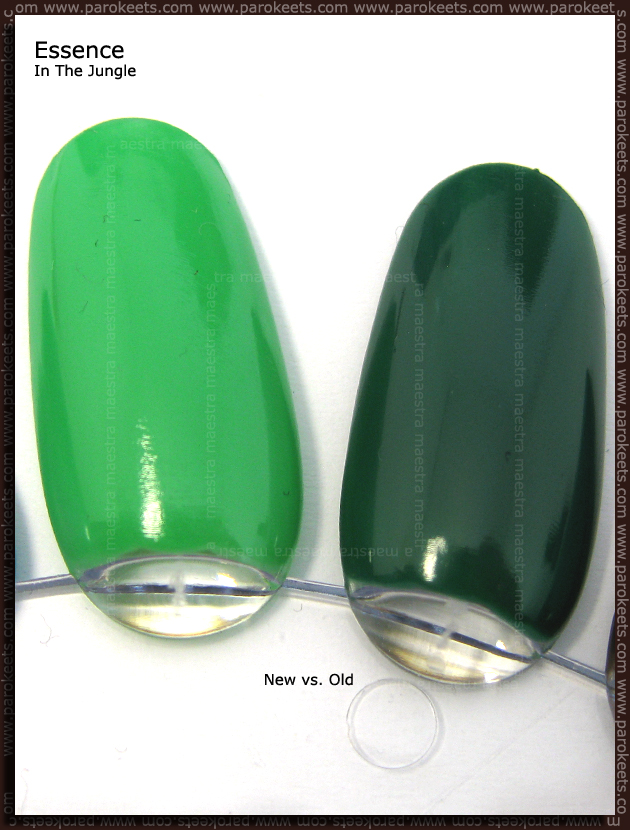 Zadnja primerjava, ki jo imam danes za vas, je From Dusk To Dawn znamke Catrice. Stara verzija je bila brez šimra, nova pa je temnejša in še z vijoličnim šimrom. Včasih je bil to $OPI – Metro Chic "wanna be", sedaj pa je Chanel – Paradoxal posnemovalec. :D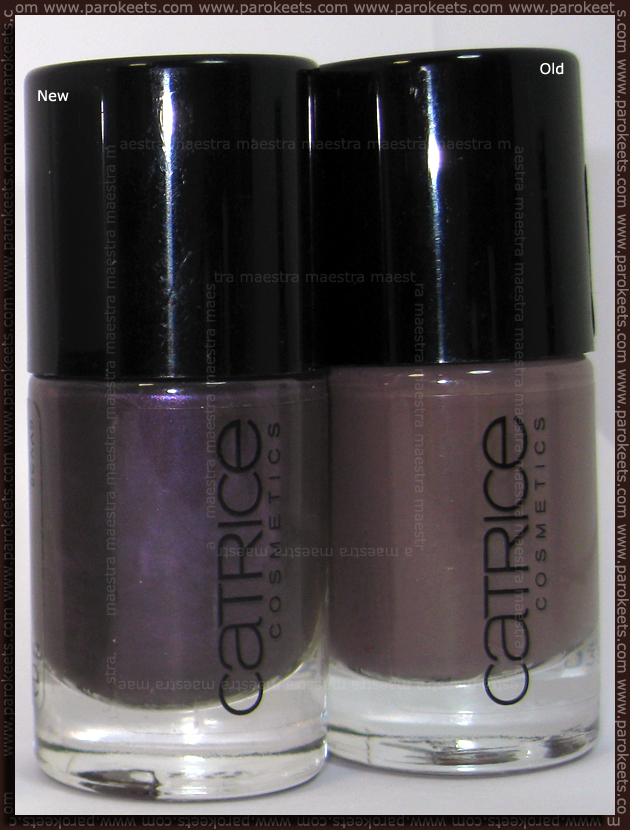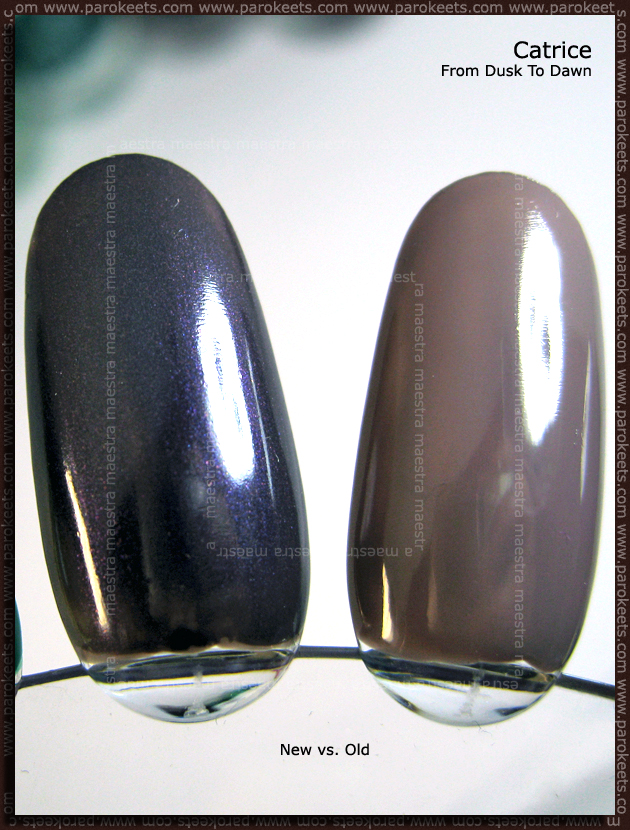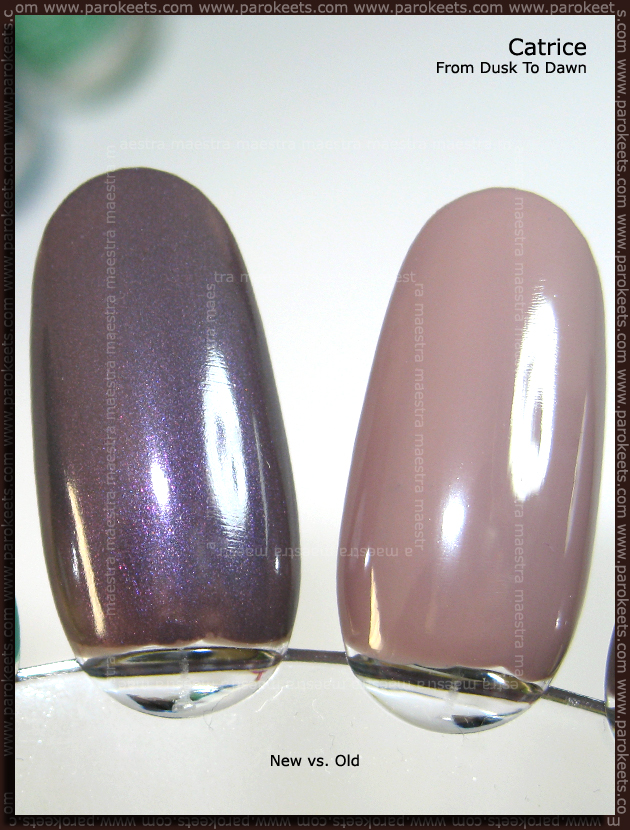 To je vse, kar imam za vas danes. V komentarjih mi prosim sporočite, katere verzije so vam bolj všeč?