"Like a sunset blazing over a tropical beach, these collections each of five best-selling NYX eye shadow colors are undeniably dreamy. Each of the 10 different eye shadow palettes is inspired by an island getaway. Expect rich pigments, lasting payoff and jet-set glamour. "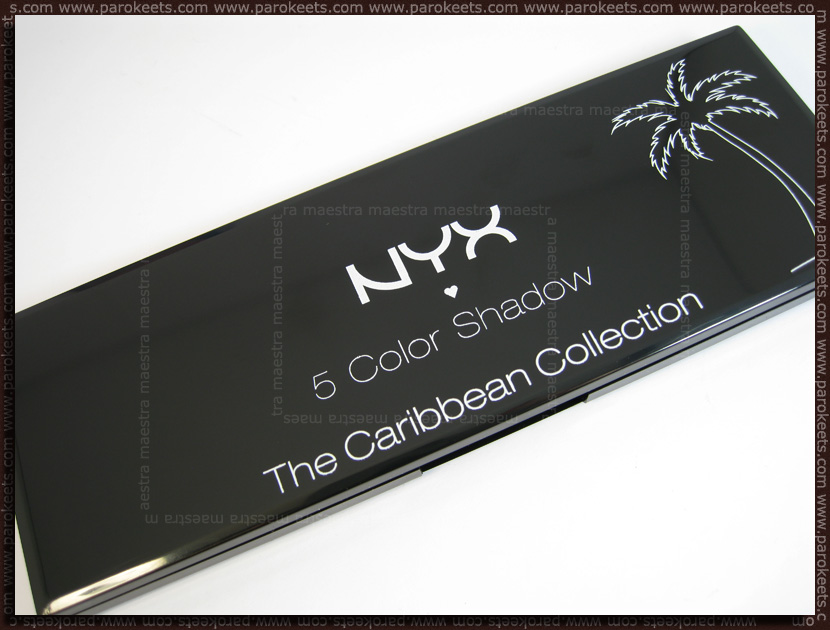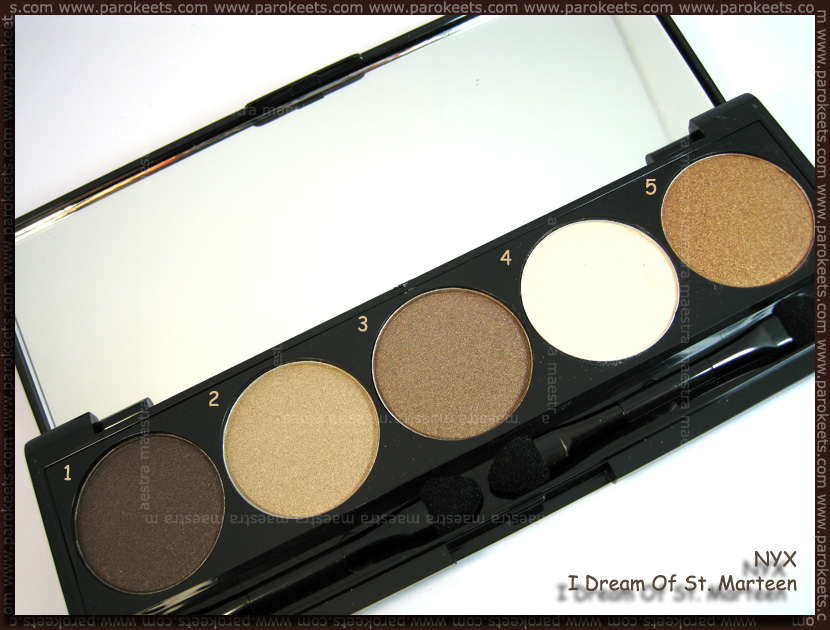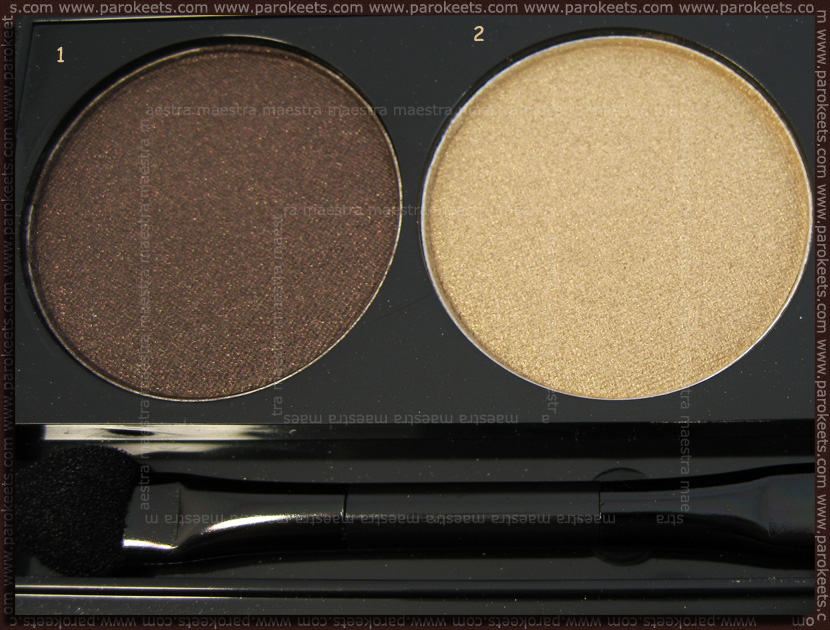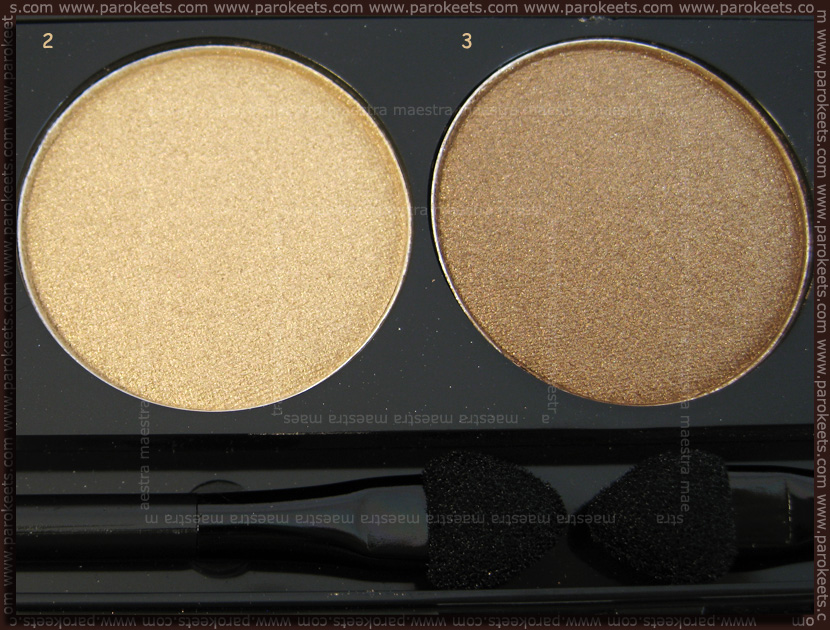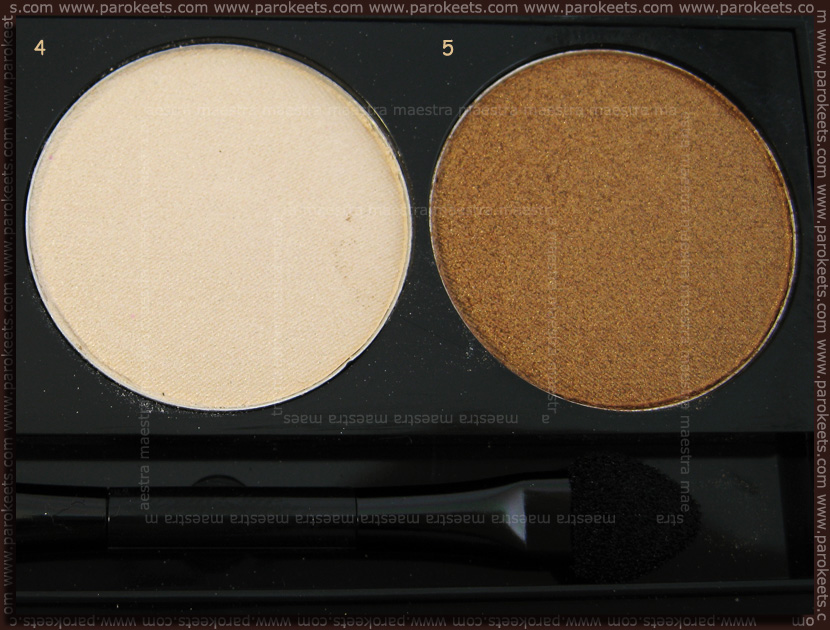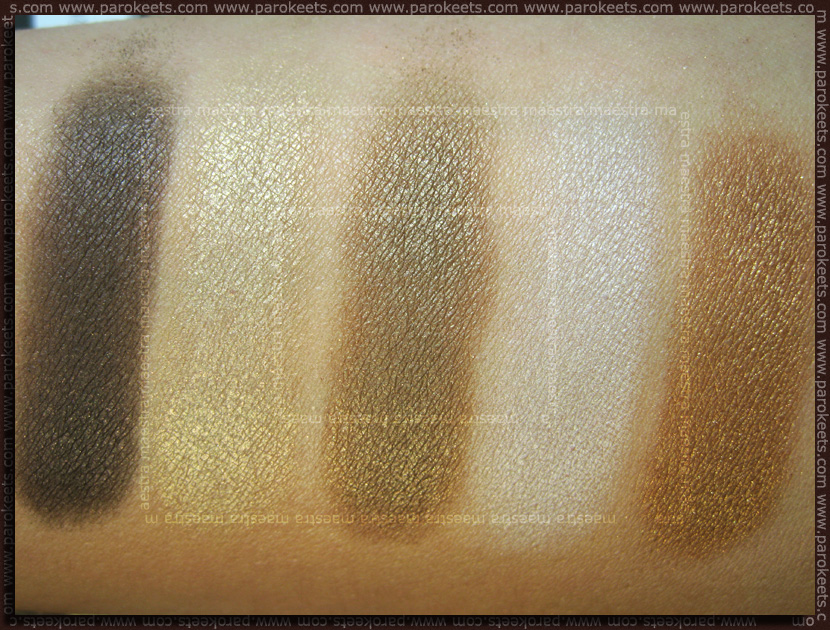 I Dream Of St. Marteen je luštna paleta petih senčil v rjavih tonih znamke NYX. Ta paleta je vse, kar potrebujete, če želite ustvariti nežen naraven videz oči. Z njo pa lahko ustvarite tudi temnejši make up. Senčila so dobre kvalitete. So sicer med malenkost tršimi, a so kljub temu dobra senčila. Za podlago pri swatchanju sem uporabila NYX podlago za senčila v odtenku 03 Skin Tone. Senčila so se podlage lepo oprijela. Embalaža palete mi je všeč. Zelo enostavna. Črna plastika z belim potiskom. Nič posebnega, a uporabna. V notranjosti je veliko ogledalo, kar je vedno dobrodošlo (kljub temu da sama priloženih ogledal praktično nikoli ne uporabljam). Menim, da je paleta super za vsakodnevno ličenje. Prav tako je odlična za dneve, ko se vam ne ljubi nanašati veliko make up-a ali ko si ne želite živih barv na obrazu. Zelo praktična je za potovanja, ko nimate prostora za cel kup make up izdelkov. V glavnem … zelo priročna paleta. Vem, da jo bom veliko uporabljala.
Cena v Sloveniji: 9,96€.
Naknadno dopisano: Obveščena sem bila, da se bo cena palet v kratkem dvignila na 10,35€, zaradi zvišanja cen pri matičnem dobavitelju.
Kje lahko NYX 5 Color Shadow palete kupite? V spletni trgovini Moja Drogerija.
Sledi make up, pri katerem sem uporabila le senčila iz zgoraj opisane palete. Senčila sem nanesla čez NYX podlago za senčila.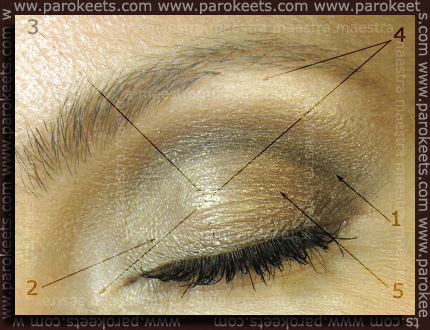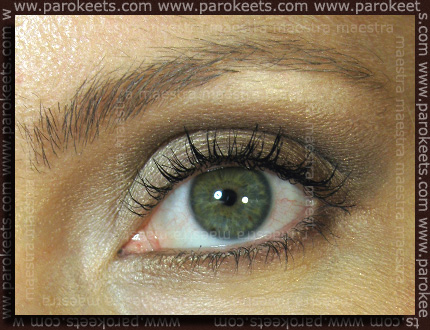 Dobra paleta za razumno ceno.
Sedaj me pa mika preizkusiti še ostale NYX palete. A ste jih morda že prizkusili? Katera je vaša najljubša?
*Izdelke sem dobila v oceno.