"Like a sunset blazing over a tropical beach, these collections each of five best-selling NYX eye shadow colors are undeniably dreamy. Each of the 10 different eye shadow palettes is inspired by an island getaway. Expect rich pigments, lasting payoff and jet-set glamour. "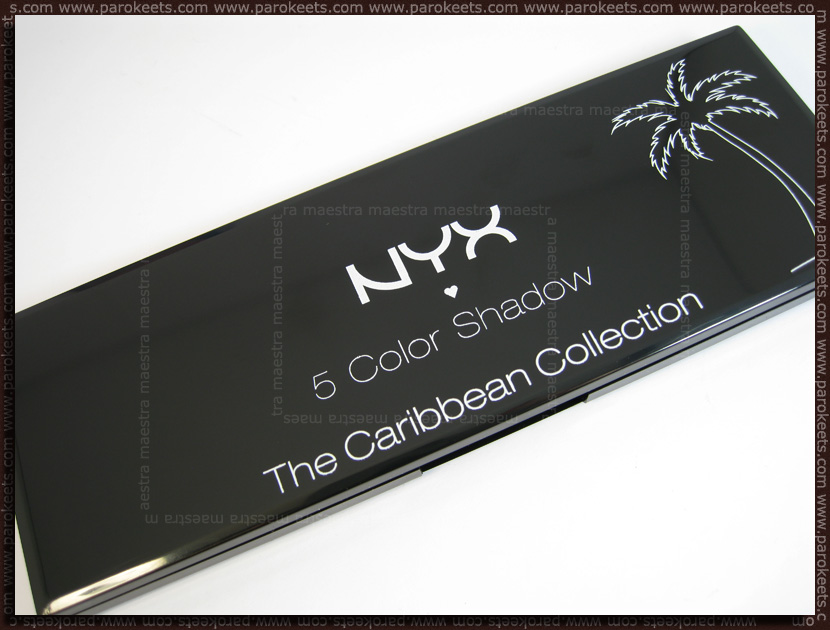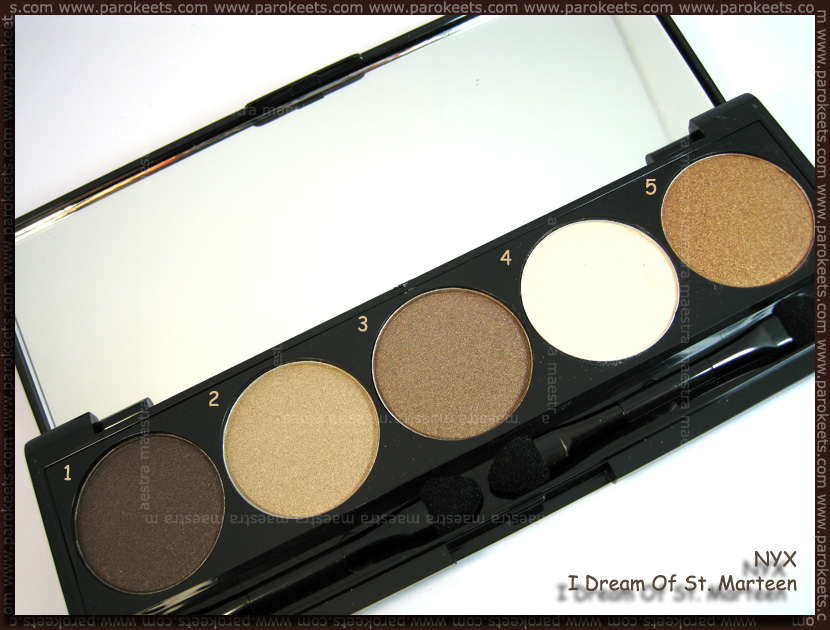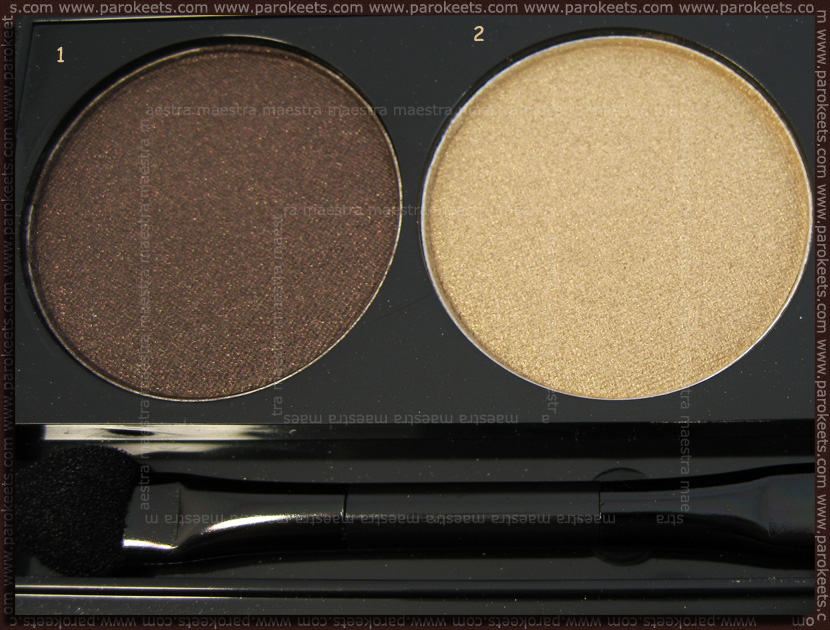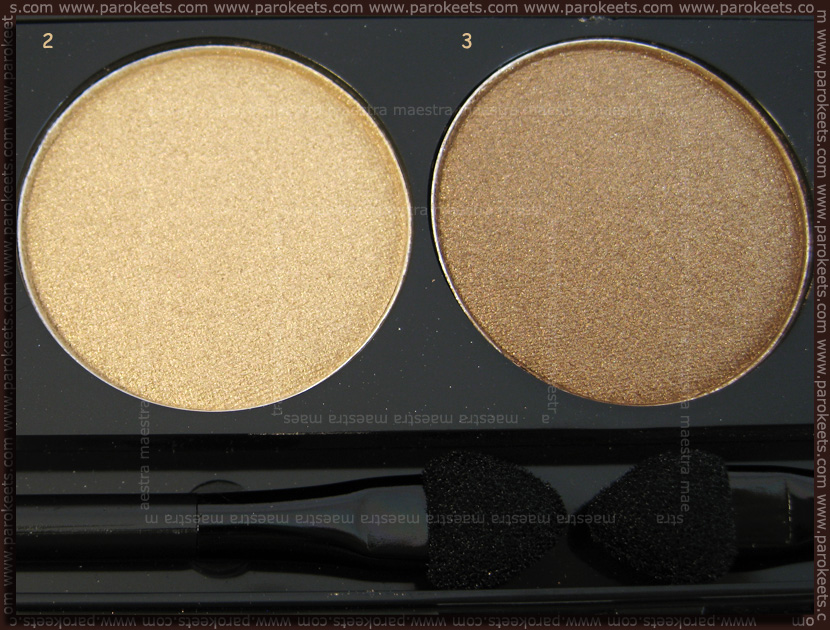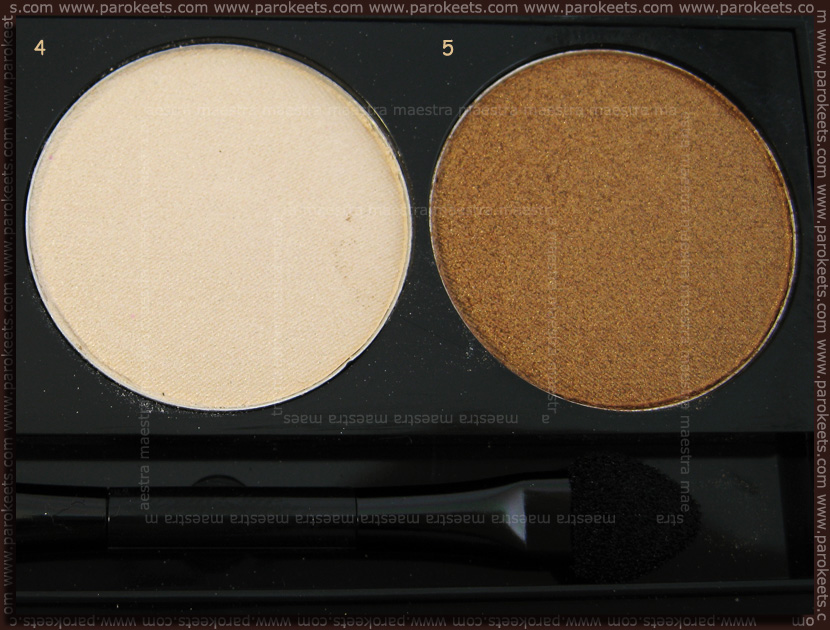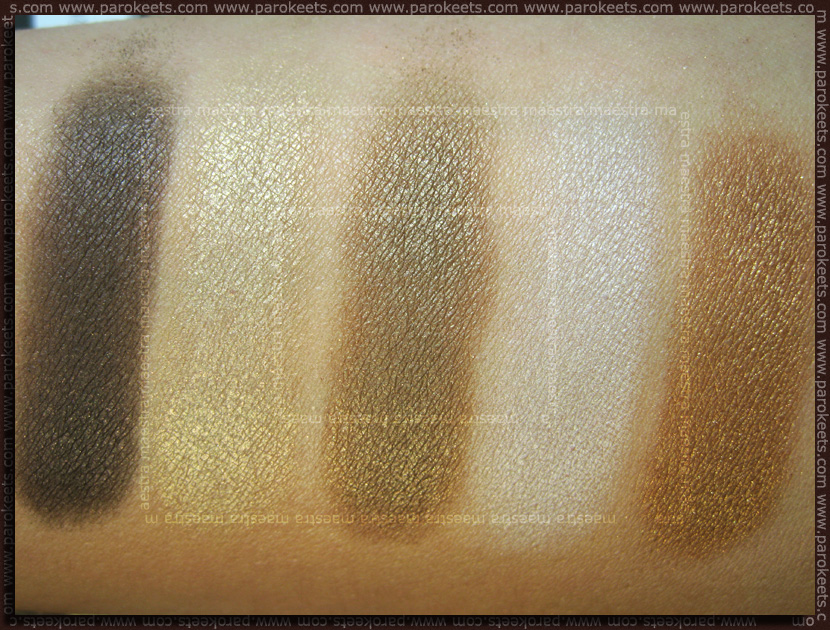 I Dream Of St. Marteen is a nice make up palette by NYX. It contains five shades of brown eyeshadows. It's all you need for nude/natural looking eyes, but you can also create darker looks with it. The eyeshadows are of nice quality. They are a bit on the hard side, but are still good. In the swatches above the eyeshadows are applied over the NYX eyeshadow base in 03 Skin Tone shade and they adhered nicely to it. The packaging is nice. Nothing special. Just practical with a big mirror inside. I think this palette is very nice for days when you don't have time to do "proper" or "full" make up or you just don't feel like wearing a lot of make up (or color) on your face. It's also very practical to take it on short trips, where you don't have space for a lot of make up products. I think it's very handy and I am definitely going to use it a lot.
Next is s a make up created with the reviewed palette. Eyeshadows are applied over the NYX eyeshadows base, which I'll review sometime in the future (I still have to test it properly).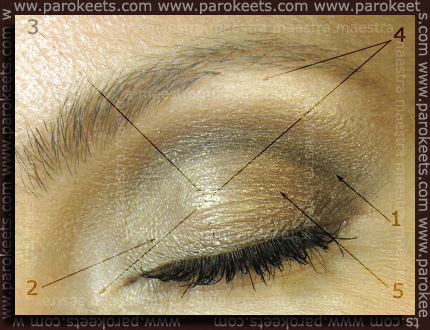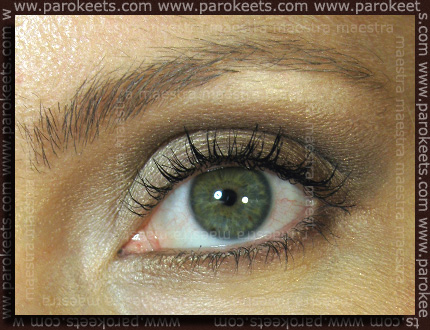 A good palette for a reasonable price.
Now I'm curious to try other NYX palettes. Have you tried any of them yet? Which are your favourites?
*Products were sent to me for review.