V Limoniju sem opazila polno stojalo meni neznanih lakov za nohte znamke Anny. Eden je bil lepši od drugega. Kupila sem enega s pomenljivim imenom Must Have.
Anny: Must Have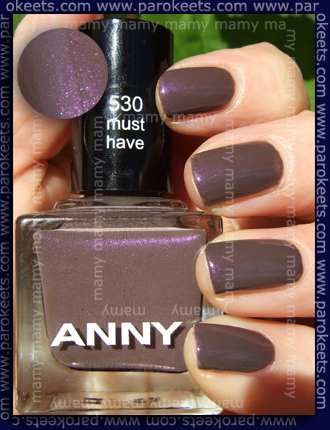 Lak je v osnovi rjave barve, vijoličen šimer ga naredi popolnega; resnično "Must Have", če so vam taki odtenki všeč, tako kot meni. Lastnosti laka so povprečne, kar se tiče prekrivnosti, obstojnosti in hitrosti sušenja. V steklenički kvadratne oblike je 15ml/0,50Fl.oz vsebine za 9,50€.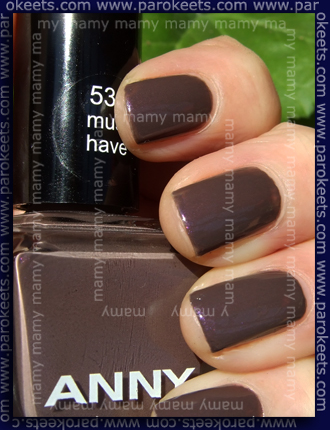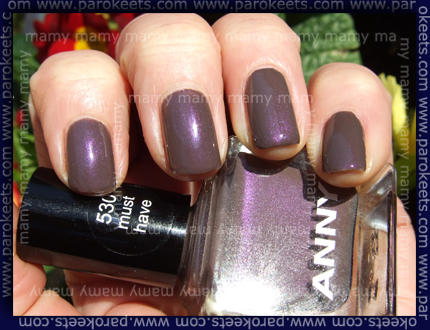 Na vseh fotografijah, ki sem jih posnela na močnem popoldanskem soncu, sta po dve plasti laka. Doma že imam zelo podoben odtenek Alessandro Hypnotic.
Sončen prvoaprilski popoldan se je začel povsem drugače. Zbudili smo se v zasneženo jutro. Prebujajoča narava in cvetoče sadno drevje ga nista bila vesela. Ampak… to je narava, proti njej smo nemočni in ne meni se za naše želje. Zato vedno z velikim spoštovanjem govorim o Naravi.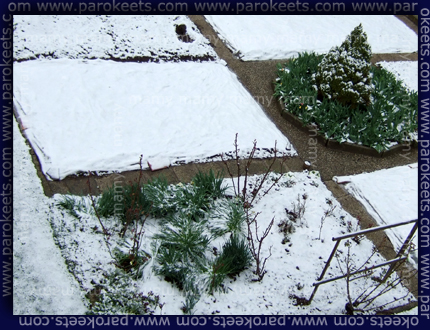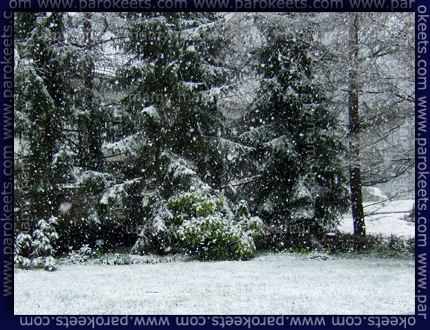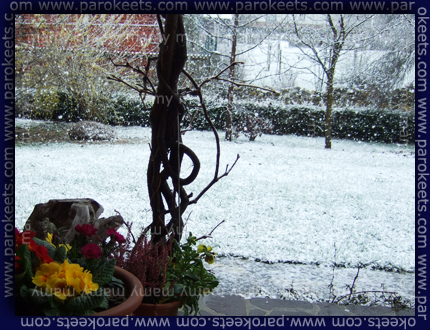 Letošnja zima je bila s snegom pri nas več kot skromna, snega smo imeli le za vzorec.
Naj na koncu še omenim, da sem v Limoniju vnovčila 20% popust za 50 Petrolovih točk, ki veljajo ob nakupu izdelka po izbiri do 15. maja 2012. No, kupila sem še nekaj izdelkov, o katerih bom pisala ob drugi priložnosti.
Upam, da vam je današnji Must Have lak všeč. O pomladnem snegu sem morala pisati, ne morem iz svoje kože.
Lep in prijeten dan vam želim, drage bralke.