I noticed new stand in Limoni store full of pretty nail polishes. Brand was called Anny and is new discovery for me. I bought one nail polish that had meaningful name – Must Have.
Anny: Must Have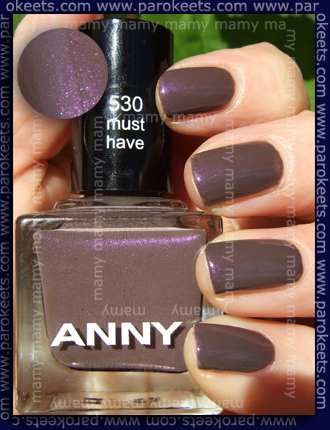 Base is brown, but the violet shimmer makes it look perfect … truly "Must Have" if your fan of this kind of color (like I am). Characteristics are average when it comes to coverage, staying powers, drying time … You get 15ml/0,50Fl.oz of nail polish in square bottle for 9,50 EUR.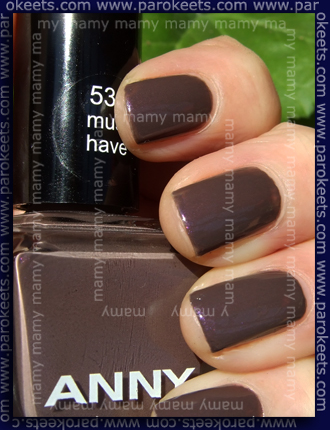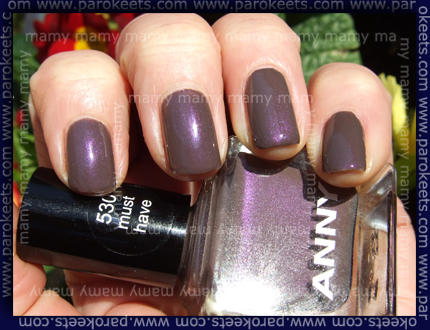 Photos were take in strong afternoon sunlight. I used 2 coats. I already have one very similar nail polish – Alessandro Hypnotic.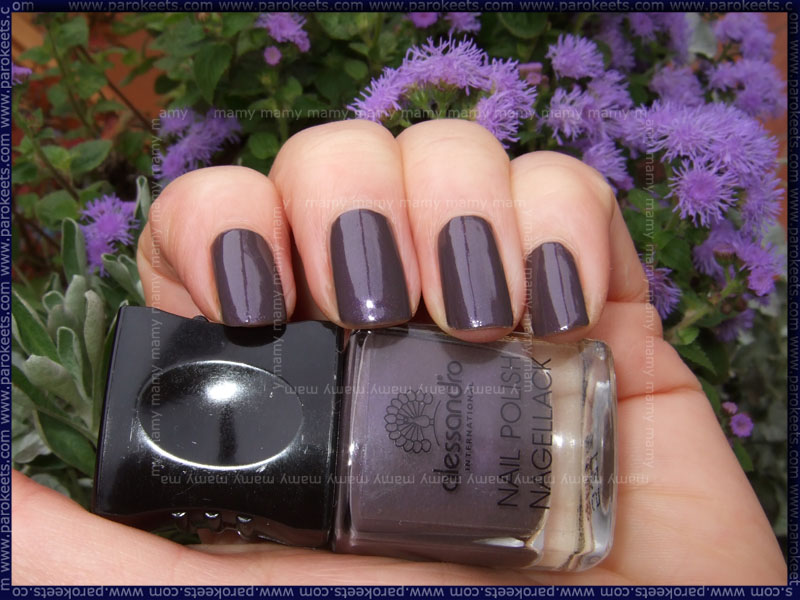 Sunny April 1st started in completely different way though. We woke up to snowy morning. Blooming nature and our blossoming fruit trees were not happy. But, that is the natures way and we're helpless against it.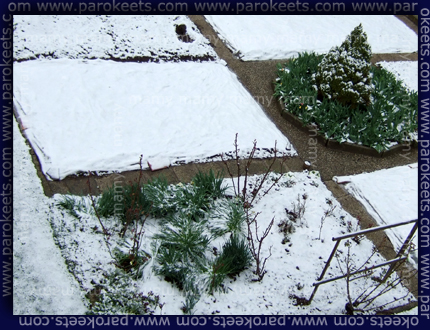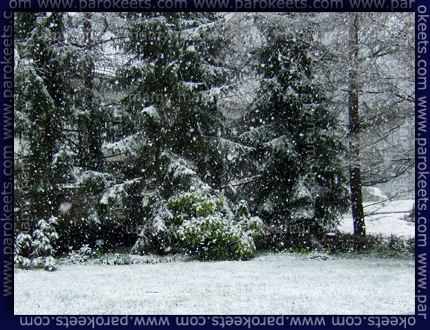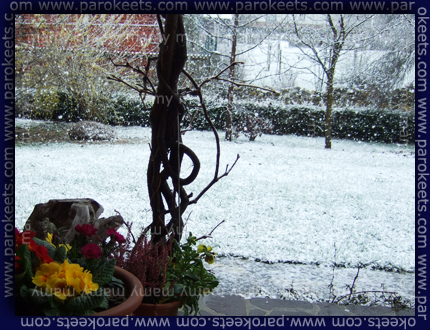 This year winter was really weird – we had almost no snowfall.
Hope you like Must Have nail polish. And I had to write about spring snow … I can't get out of my skin.
Have a lovely day, dear readers.