Vse odkar sem kupila Smashbox Shades Of Fame paleto senčil, praktično nisem uporabljala ničesar drugega. Paleta je vsestransko uporabna in senčila so neverjetno pigmentirana. Izbor barv je prav tako odličen zame. S paleto lahko ustvarim barvit in močan look, prav tako pa je paleta odlična za nežne vsakodnevne looke. Danes imam za vas fotografije turkiznega make up-a.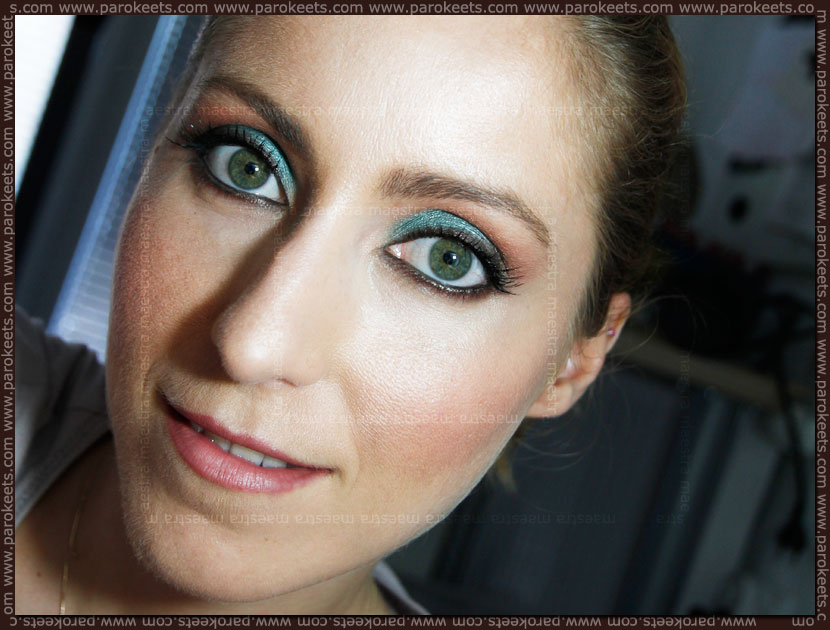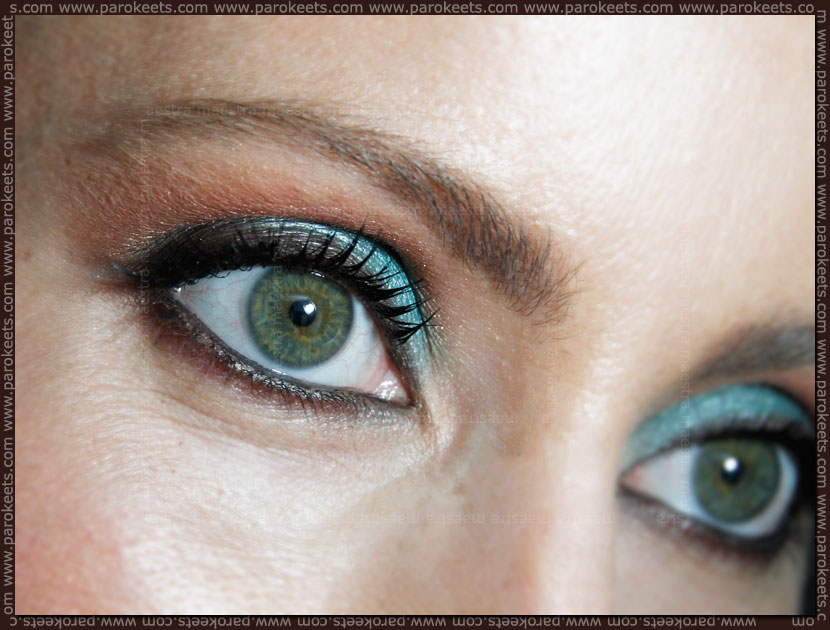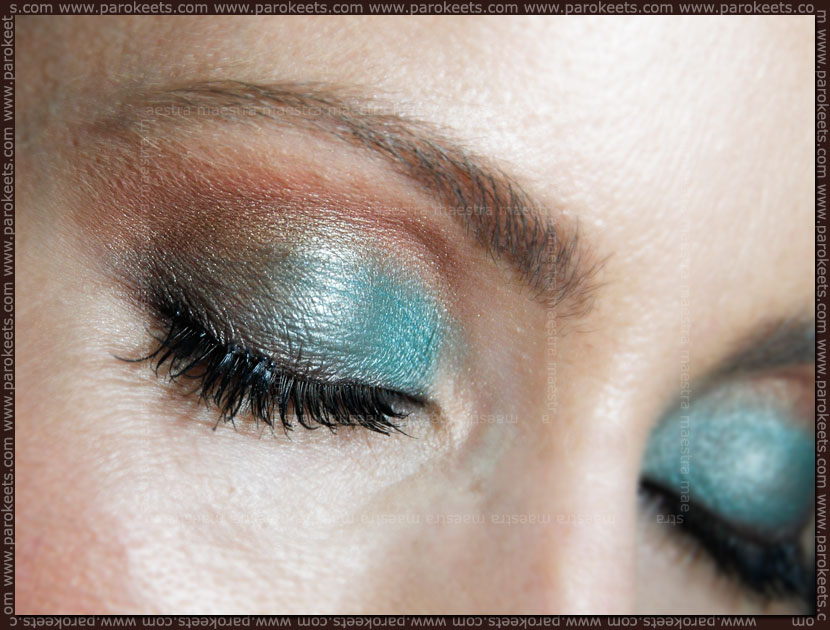 Make up paleta senčil, ki sem jo uporabila: Smashbox – Shades Of Fame.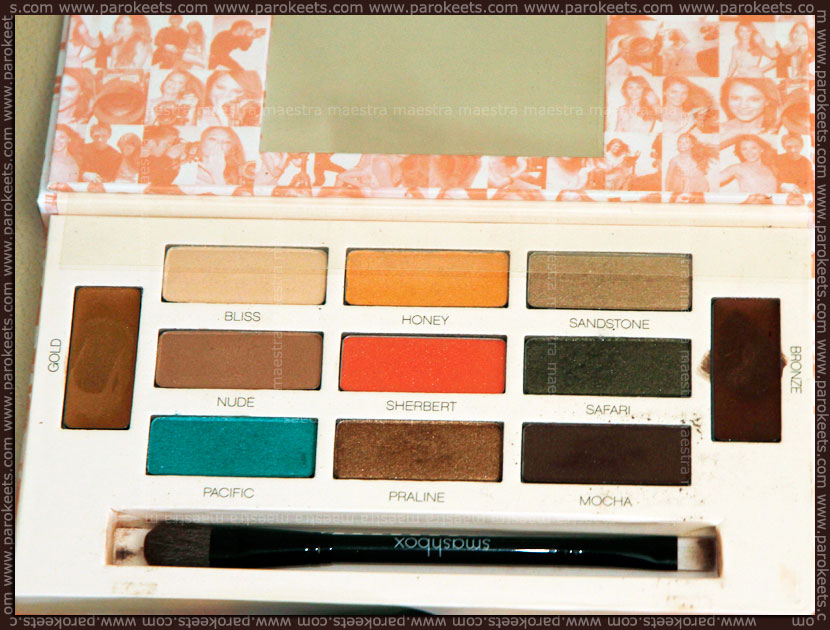 Senčila, ki sem jih uporabila:
Pacific – čez 3/4 notranjega dela veka
Sherbet + Praline – v gubi
Mocha – ob trepalnicah
Bliss – za osvetljevanje
Lica:
Bobbi Brown Pot Rouge For Lips And Cheeks v odtenku Calypso Coral
Na fotografijah nosim tudi nekaj individualnih umetnih trepalnic znamke Depend. Šlo je za moj prvi poskus nanosa takšnih trepalnic in moram reči, da sploh ni težko. Poleg tega pa so individualne trepalnice izredno udobne za nositi.
Že dolgo nisem ustvarila tako barvitega looka. Upam, da vam je všeč. Želim vam lep dan!