Ever since I bought the Smashbox Shades Of Fame Eye Palette I've been using it almost everyday. It's so versatile and the eyeshadows are amazingly pigmented. The selection of colors is also perfect for me, because I can create a colorful and heavy make up with it and a light and natural make up as well. Today I have a turquoise look for you.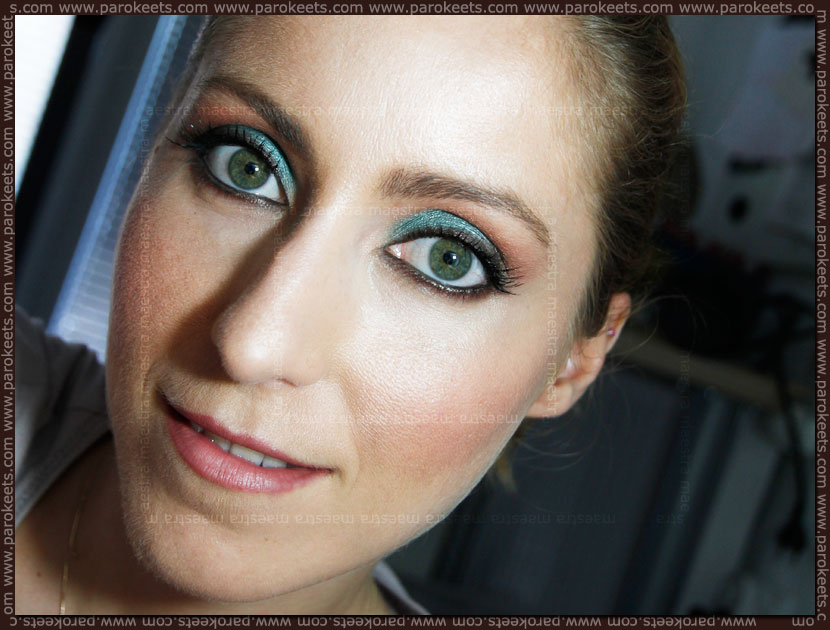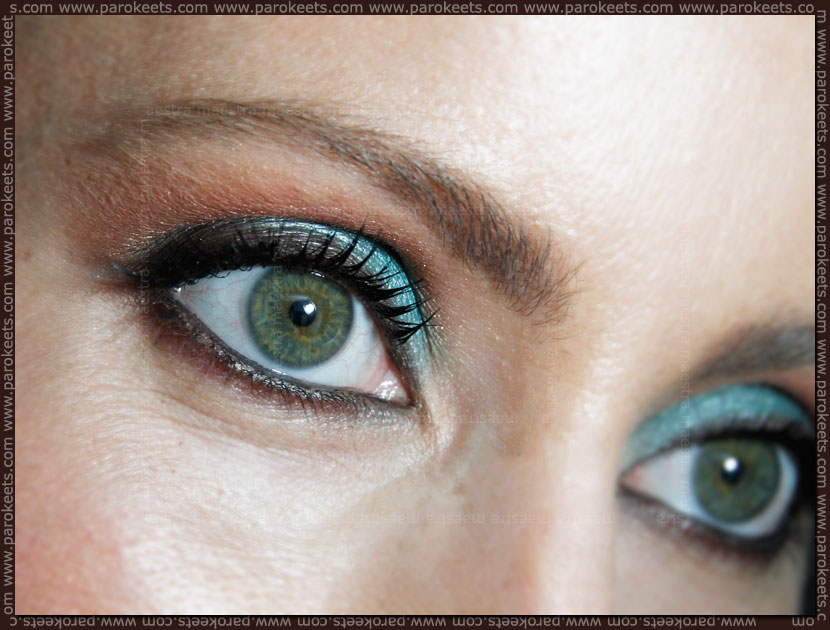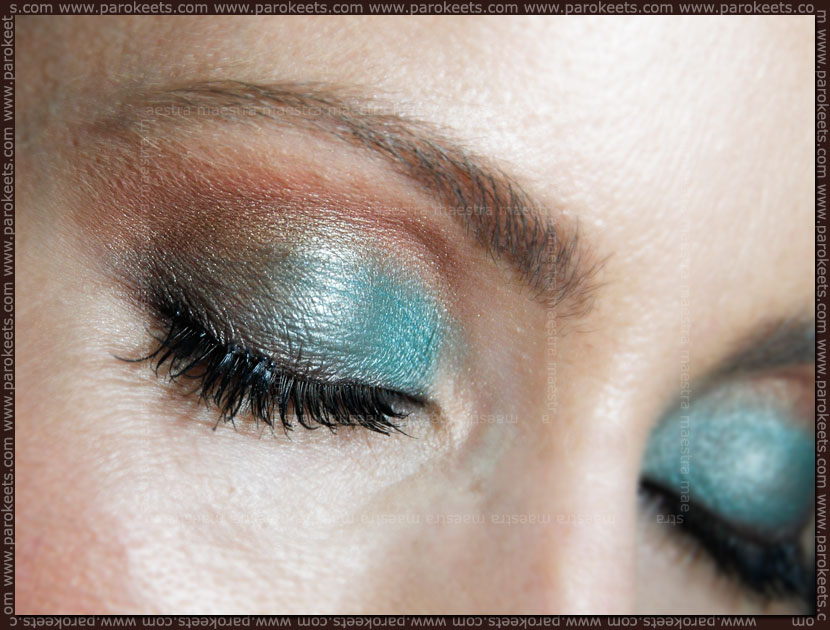 Make up palette I've used Smashbox – Shades Of Fame.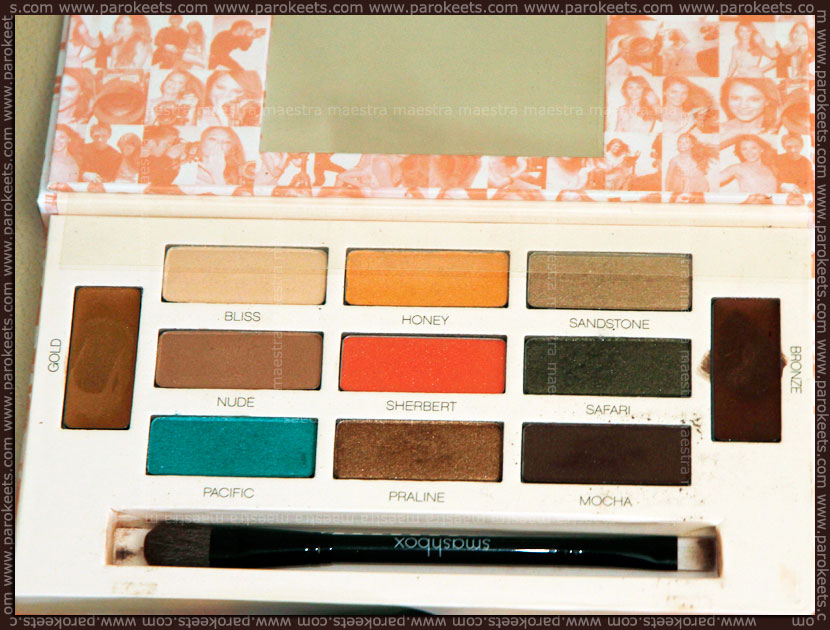 Eyeshadows I used:
Pacific – inner three quarters of the lid
Sherbet + Praline – in the crease
Mocha – along the lash line
Bliss – for highlighting
Cheeks:
Bobbi Brown Pot Rouge For Lips And Cheeks in Calypso Coral
In the photos I'm also wearing a couple of individual fake lashes by Depend in the outer corners of my eyes. It was the first time I've ever used individual fake lashes and I have to say that I love them. They are quite easy to apply and very comfortable to wear.
I haven't done such a colorful look in a long time. I hope you like it. I wish you a nice day!