A while ago I showed you one of my recent hauls. Today I'll introduce you to two of lipsticks that I find to be very good quality wise.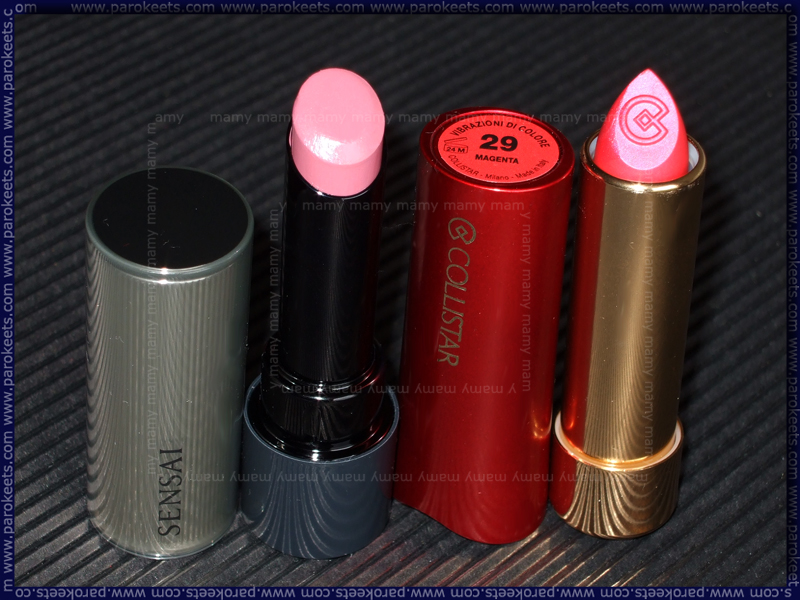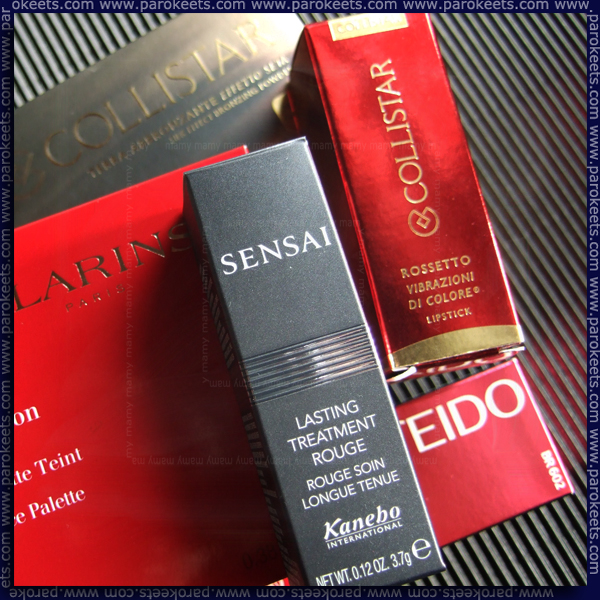 Collistar Magenta No.29 is lively summer red cyclamen color – magenta. Even though I'm not the youngest anymore, I love how lively lipstick color brightens up my face and gives it youthful glow. Lipstick is pigmented, moisturizing, with average staying power (part of it is my fault as I tend to lick my lips all the time ).
The only thing I don't like is the shape of the sheath … lipstick is little bit harder to get out. Smell is typical for lipsticks.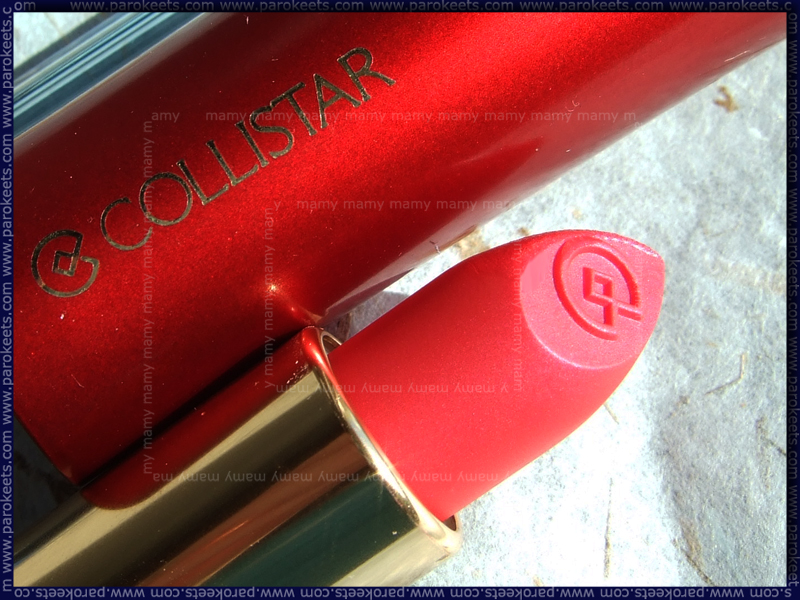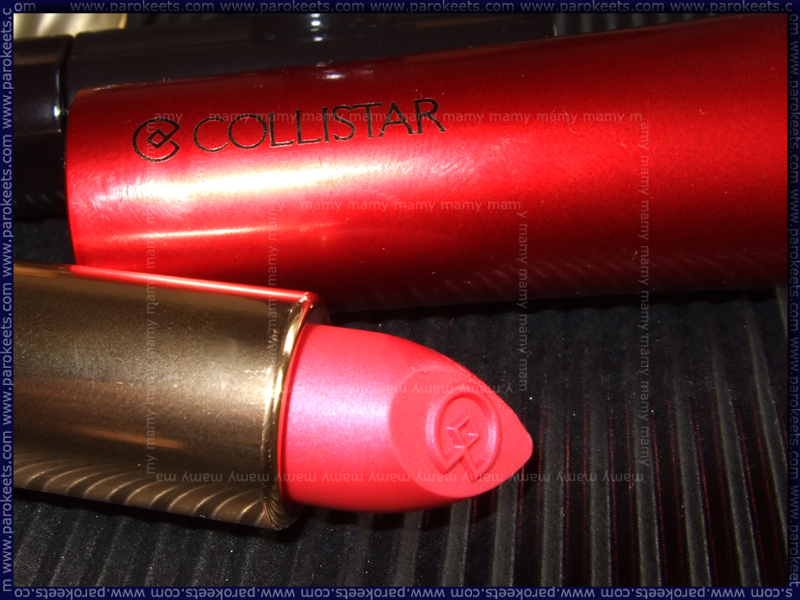 Kanebo Sensai LT04 is YLBB color. Gorgeous! Very moisturizing, more or less glossy, with solid pigmentation. It gives my lips just enough color to enhance their base shade.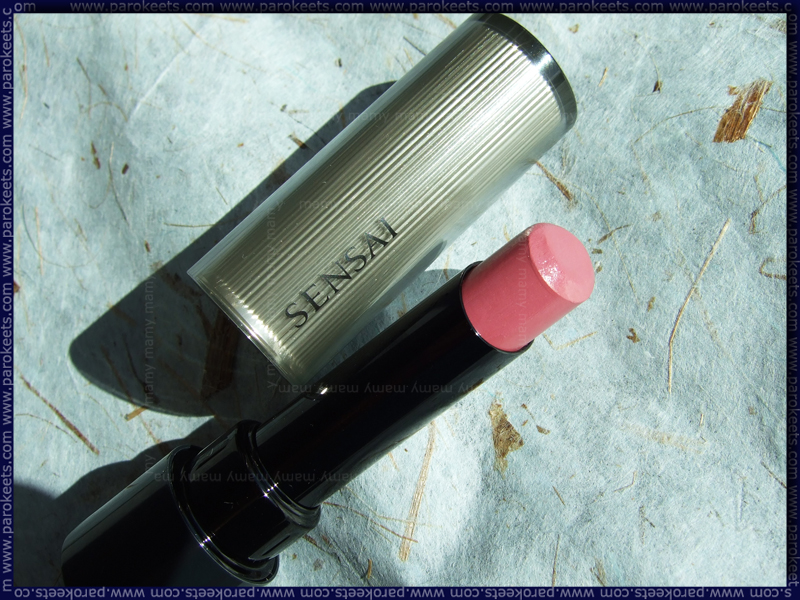 In še swatch obeh: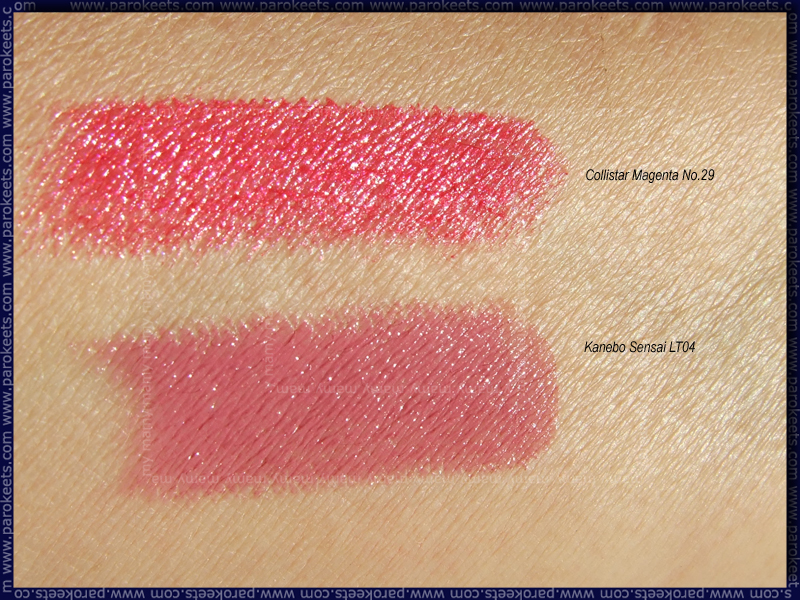 I recommend both of them … especially if you manage to get them on sale as they're both little bit more pricey.
My color or beauty from my window.