Pred kratkim sta me Gejba in Ajda razveselili z dvema izdelkoma znamke Lancome. Eden je Juicy Shaker, katerega sem imela na vrhu seznama želja, vse odkar sem videla prvi promocijski material zanj. Drugi pa je Lip Lover, kateri je Ajdino priporočilo. Vas zanima, ali sta izdelka vredna nakupa?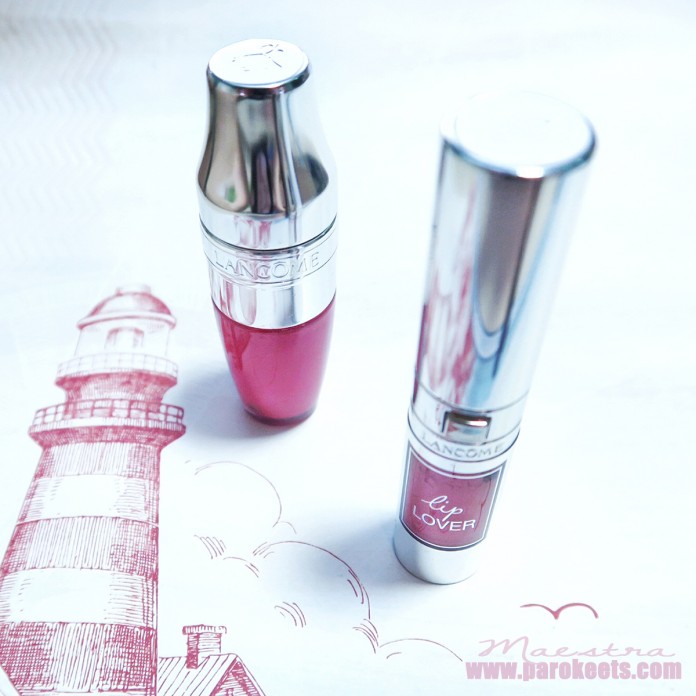 Lancome Juicy Shaker
S pigmentom prežeto dvofazno olje za ustnice v izredno luštni embalaži z inovativnim aplikatorjem in doziranjem. Pri nas je na voljo 6 odtenkov. Cena je okrog 25eur.
Pred nakupom izdelka imejte realna pričakovanja. To ni tekoča šminka, niti dolgoobstojen dobro pigmentiran lip glos. Za slabih 25 eur boste dobili nelepljiv, prosojen lip glos, ki ni dolgoobstojen, s svojo oljnato formulo pa pričara  mladosten in svež videz ustnic. Embalaža je čudovita in ji ni para. Celotna zgodba okrog mešanja koktejlov je fantastična in se odlično prodaja. Imam nežno roza odtenek Meli Melon, ki diši po meloni. Priznam, da sem nad izdelkom navdušena predvsem zaradi embalaže. Sama vsebina je po pričakovanjih čisto povpreča.
Vreden nakupa?
Ne imejte nerealnih pričakovanj in navdušeni boste!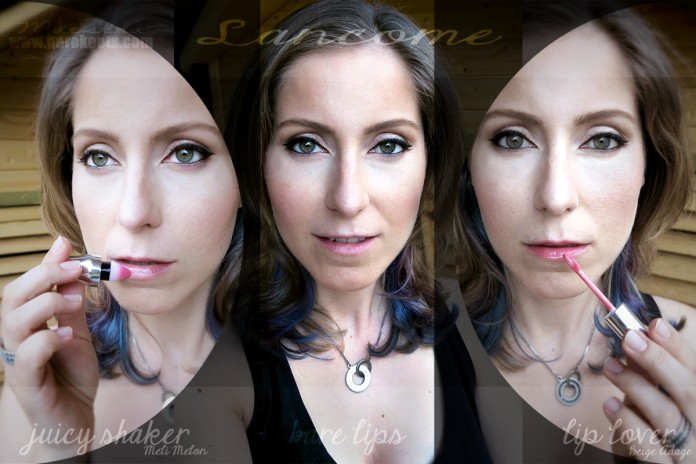 Lancome Lip Lover
Dobro pigmentiran lip glos, ki ustnice prijetno navlaži, in je po vrhu vsega še kar dolgo obstojen. Moj je v roza mesenem odtenku Beige Adage. Nima posebnega vonja. Pozitivno me je presenetil izredno prijeten občutek na ustnicah in dolga obstojnost. Lip Lover je rahlo lepljiv, a mene osebno to čisto nič ne moti. Izdelek me zelo spominja na L'Orealov Lip Colour Color Riche L'Extraordinaire, katerega prav tako obožujem.
Vreden nakupa?
Definitivno! Dobro pigmentiran in dolgo obstojen lip glos, ki poleg vsega ustnice še navlaži. Priporočam!