Not too long ago my dear friends Gejba and Ajda gifted me two Lancome products. One has been on my wish list since it launched and the other was Ajda's recommendation. I am talking about Juicy Shaker and Lip Lover lip glosses. Are you curious how they perform and if they are worth the money?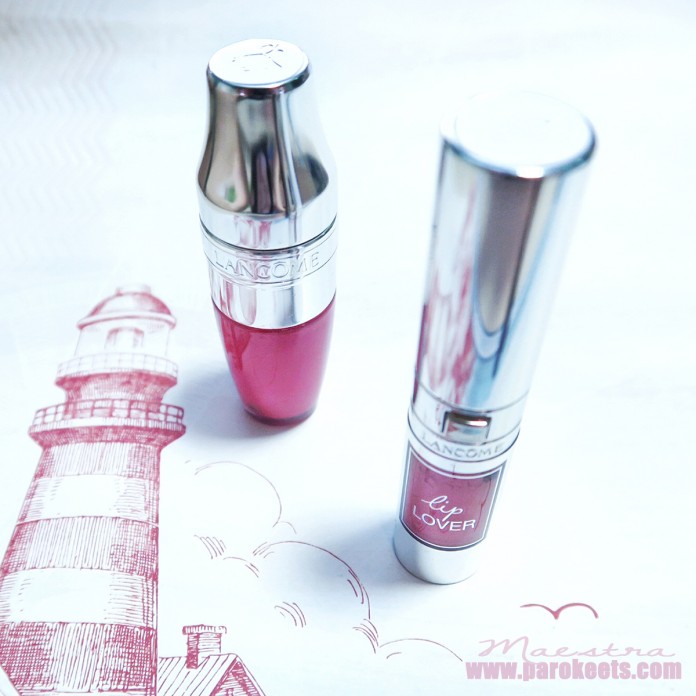 Lancome Juicy Shaker
Pigment infused bi-phase oil for lips that is extremely nicely packaged and has an innovative applicator. There are 20 shades available, but only 6 shades are available in Slovenia. The price here is a little under 25 EUR.
If you intend to buy a Juicy Shaker, have realistic expectations. It is not a liquid lipstick, nor is it a highly pigmented lip gloss. For a little under 25 EUR you will get a non-sticky, sheer lip gloss, that is not very long lasting. The oily formula will make your lips look juicy, young and fresh. The packaging is adorable and there is nothing as cute as this tiny shaker. Mine is in the shade Meli Melon, which gives my lips a slight pink tint. I have to admit that I love this product simply because of the cute packaging. The product itself is mediocre, as expected.
Is it worth buying?
If you don't have unrealistic expectations and you love cute and innovative stuff, than you will love it!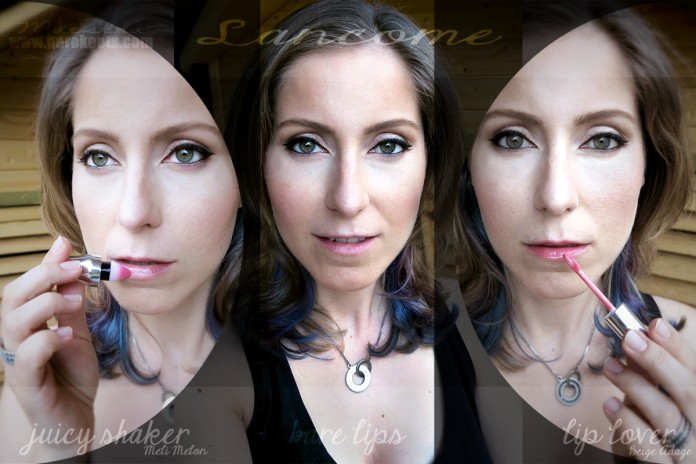 Lancome Lip Lover
Very nicely pigmented lip gloss with a hydrating formula. It is surprisingly long lasting (for a lip gloss). Mine is in the pink flesh toned nude shade Beige Adage. It doesn't have a particular scent. I was pleasantly surprised by how long lasting it is and how pleasant it feels on the lips. Lip Lover has a slight sticky formula, but I don't mind it at all. The product reminds me of L'Oreal's Lip Colour Color Riche L'Extraodinaire, which I also love.
Is it worth buying?
Most definitely yes! A highly pigmented lip gloss with a long lasting formula, which also hydrates the lips is a total win in my book. I highly recommend you check it out!