Yesterday my husband took my little boy to the grandparents for a couple of hours, so I had a couple of hours for myself. OMG! What am I going to do with all this time?! :D Although I am not feeling good and there is a lot of housework to be done, I decided to do my nails. and since it was Halloween, I even took out the Konad plates. I have to admit, my hands were shaking. I didn't know if I can still do it. So I just went for it. And this is what happened …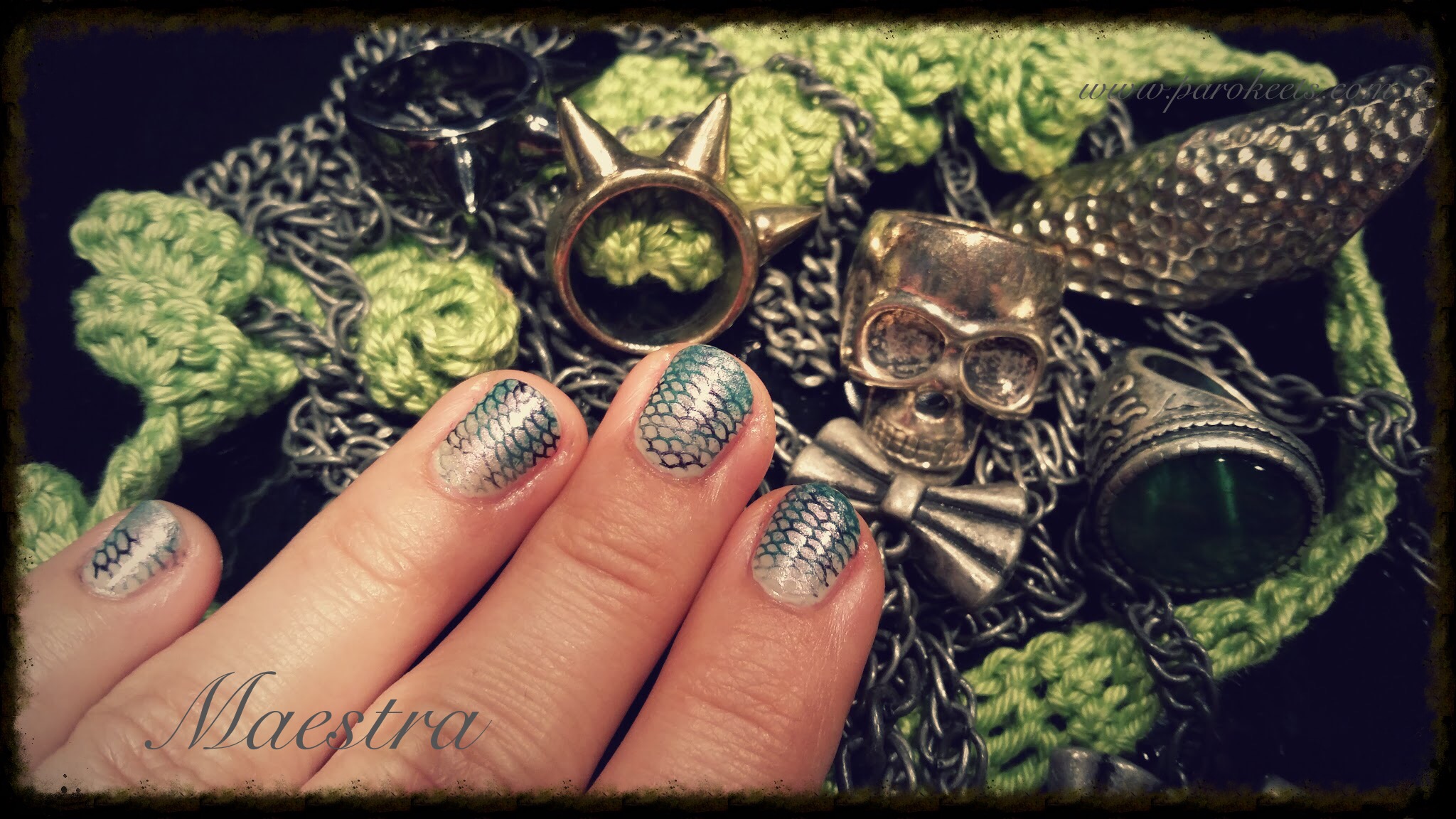 Not that bad, right?
So, that is what I was wearing on my nails for Halloween. What did you wear?

Včeraj je moj mož odpeljal mojega malega princa k starim staršem za nekaj ur, tako sem imela nekaj ur zase. UAU! Le kaj bom z vsem tem časom?! Čeprav se me nekaj loteva in se ne počutim ravno najbolje, hišna opravila pa tudi čakajo, sem se vseeno odločila, da si končno uredim nohte. In ker je že ravno bilo 'helovinovo', sem na plano potegnila Konad plate. Priznam, da so se mi roke tresle, ker enostavno nisem vedela, ali jih sploh še znam uporabljati. Mah, sem se kar lotila. Nastalo je tole …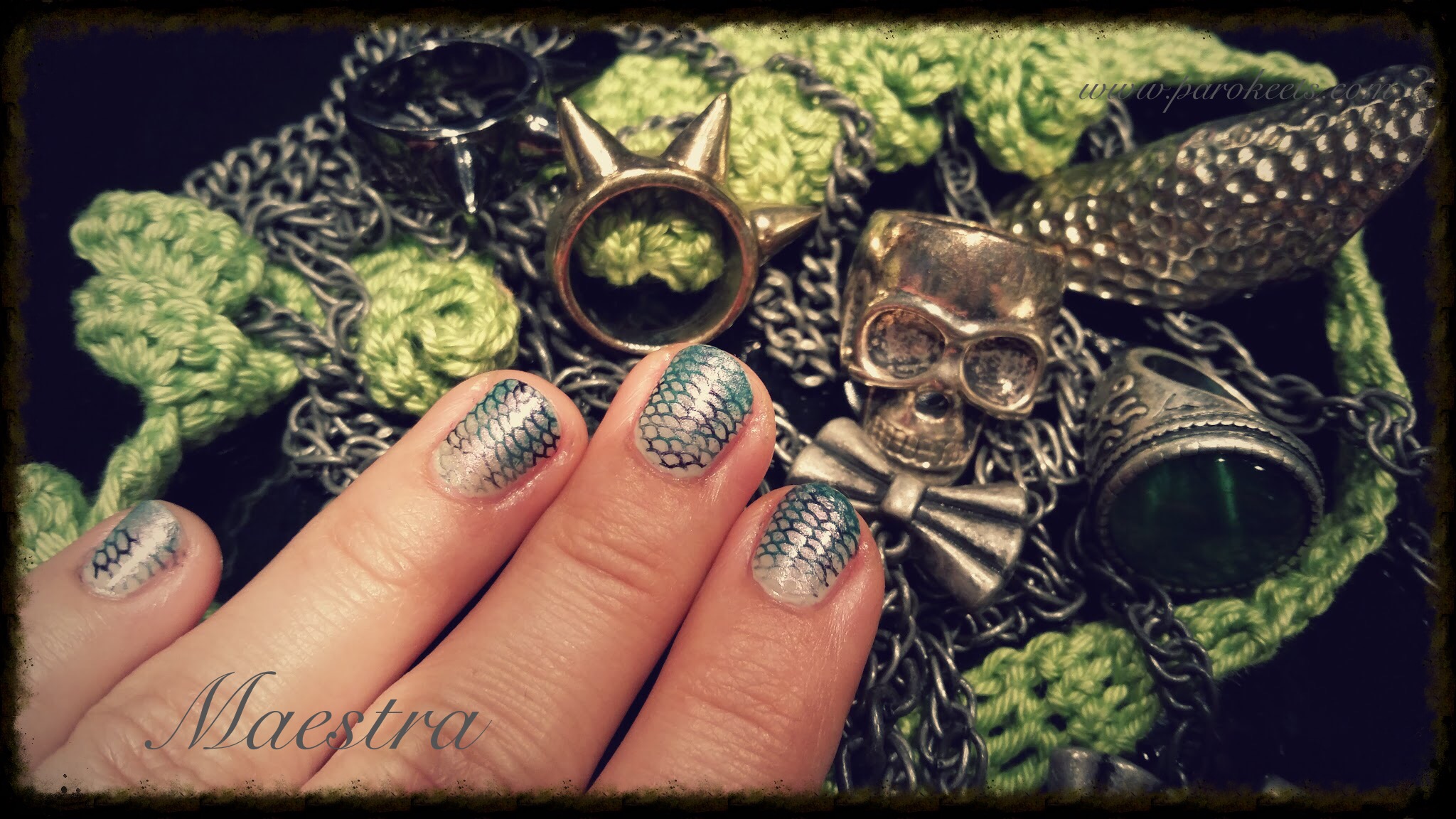 Niti ni tako zelo slabo, kajne?
Evo, to je bilo na mojih nohtih ta Halloween. Kaj je bilo na vaših?