Gejba showed you her OPI Germany Collection minis in her previous post and today I am going to show you my only buy from the Germany collection for Fall 2012.
Every Month Is Oktoberfest is a dark purple based polish with red shimmer. The shimmer is slightly duochrome, which is only visible in the bottle. It changes color from red to yellow (gold). On the nails the duochrome effect isn't visible but it gives the polish dimension. It is one of those polishes that glow in the middle of the nail and the edges look really dark. Love it! It is such a nice vampy color. Perfect for fall!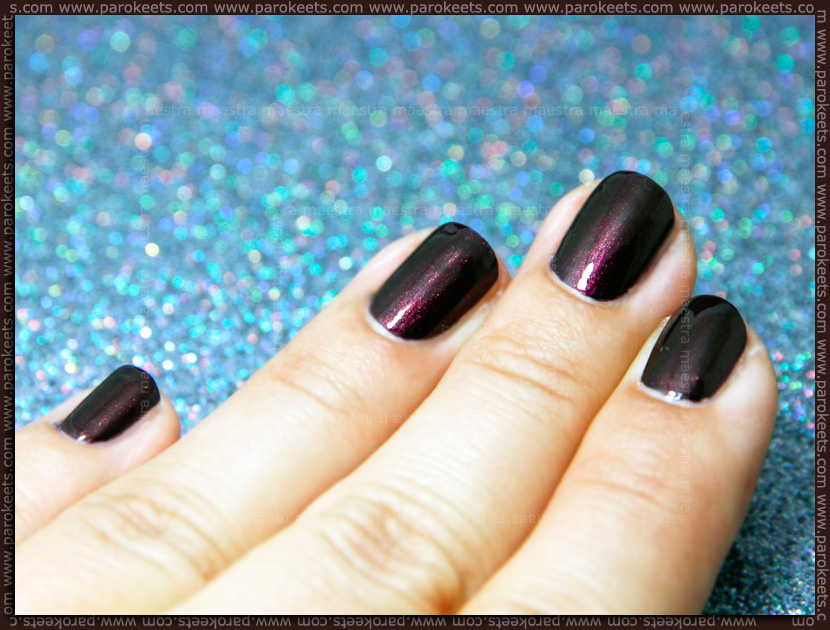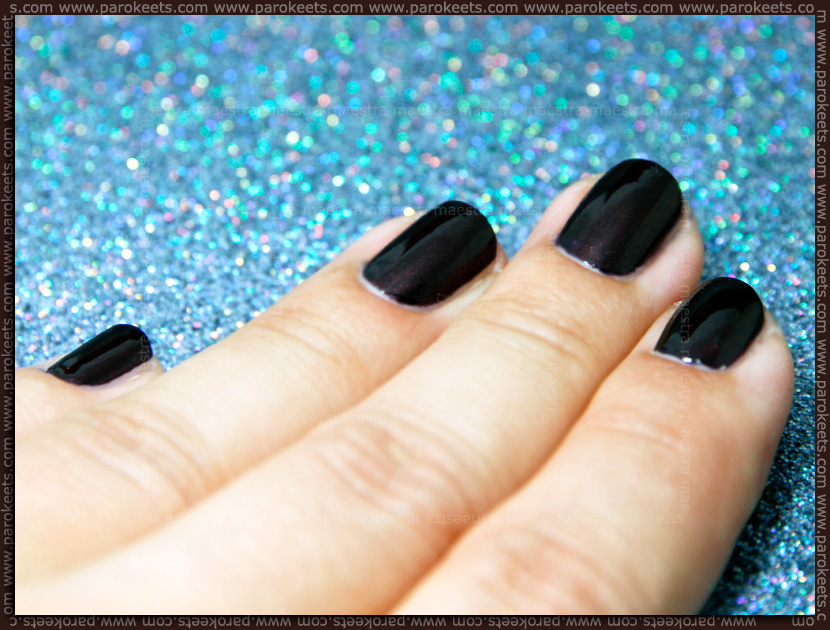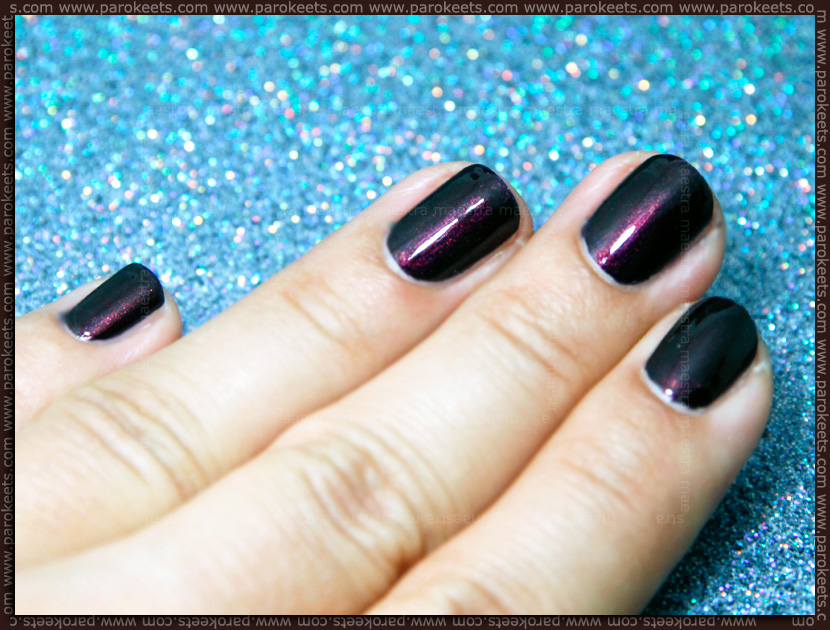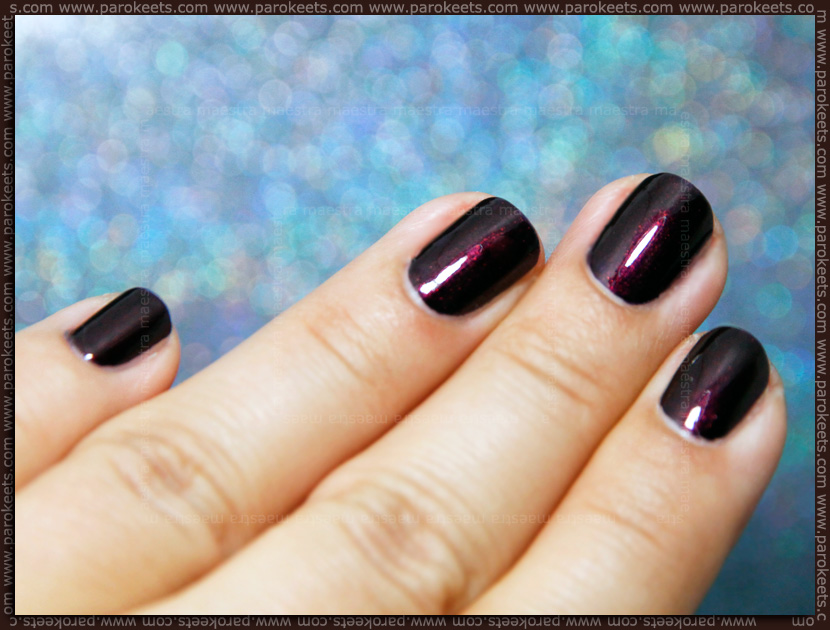 This is it. I love the polish and I don't regret buying it. From this collection I also like the neutral shades, but I don't think I am going to buy any of them.
What are your favorites from the Germany collection?
Gejba vam je v svojem prejšnjem prispevku pokazala svoje minije iz OPI Germany kolekcije za jesen 2012, danes vam bom še jaz pokazala, kateri je mene prepričal v nakup.
Every Month Is Oktoberfest je temno vijoličen odtenek z rdečim šimrom. Šimer se v steklenički preseva iz rdeče v zlato, a efekt ni opazen na nohtih. Gre ze enega tistih odtenkov, ki v sredini nohta žarijo ob straneh pa so zelo temni. Gre za čudovit vampy odtenek, ki je fantastičen za jesen!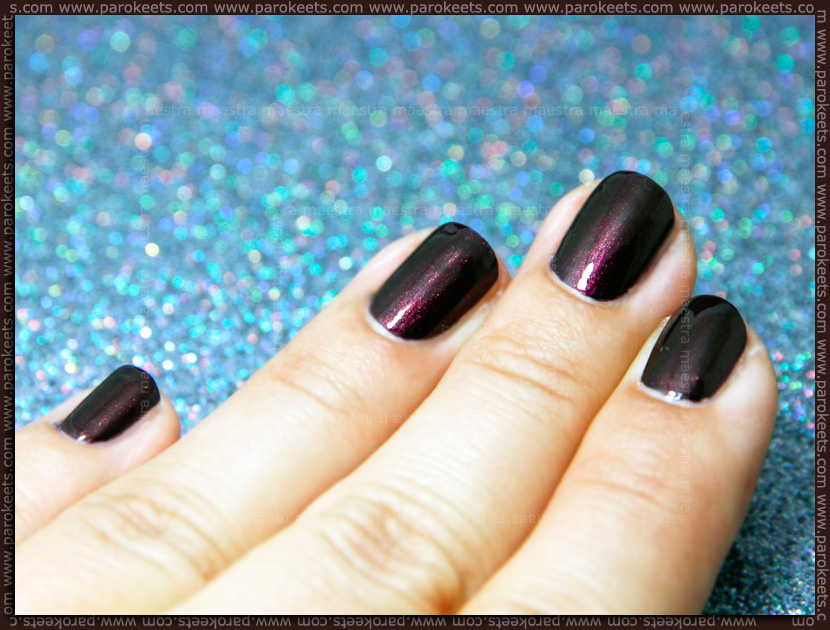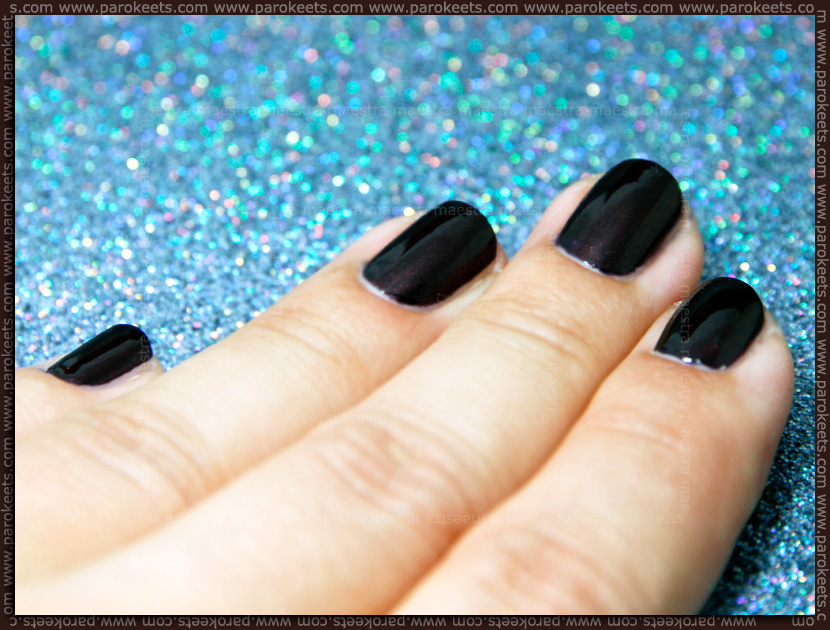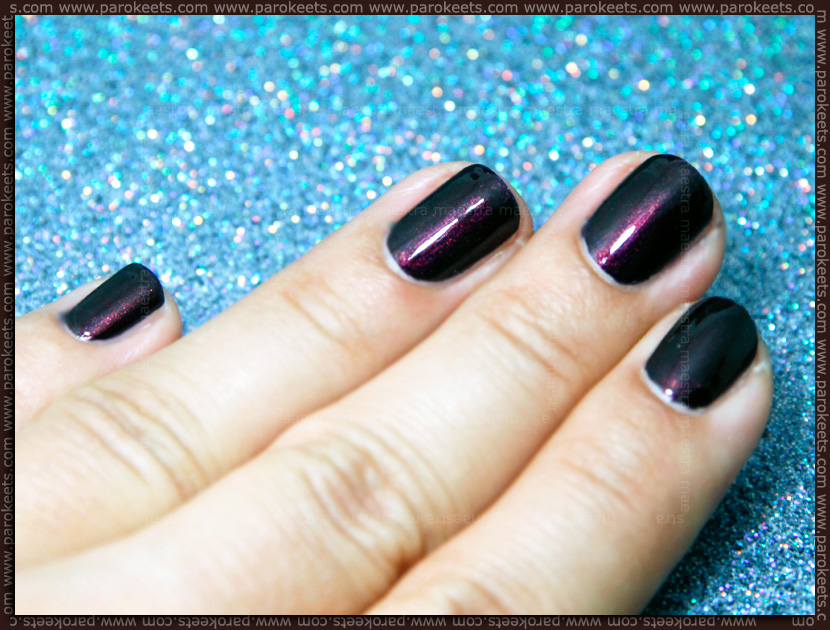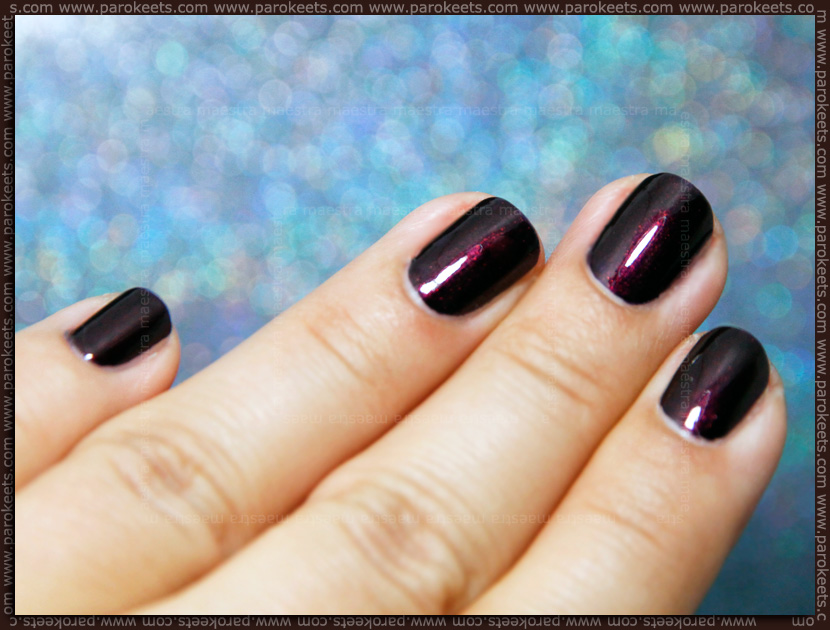 To je to. Every Month Is Oktoberfest me je prepričal v nakup in ni mi žal, saj ga obožujem. Iz omenjene kolekcijo so mi všeč še nevtralni odtenki, a dvomim, da bom katerega kupila.
Kaj pa so vaši favoriti iz kolekcije?