One thing that you recommended to me from Clarins again and again were their Instant Light Natural Lip Perfector. Today I had few spare minutes and decided to check them out. Guess what – one shade was 40% off (today only – how do you like that coincidence), and was one of the prettiest ones, so I bought it on your recommendation only. :cute: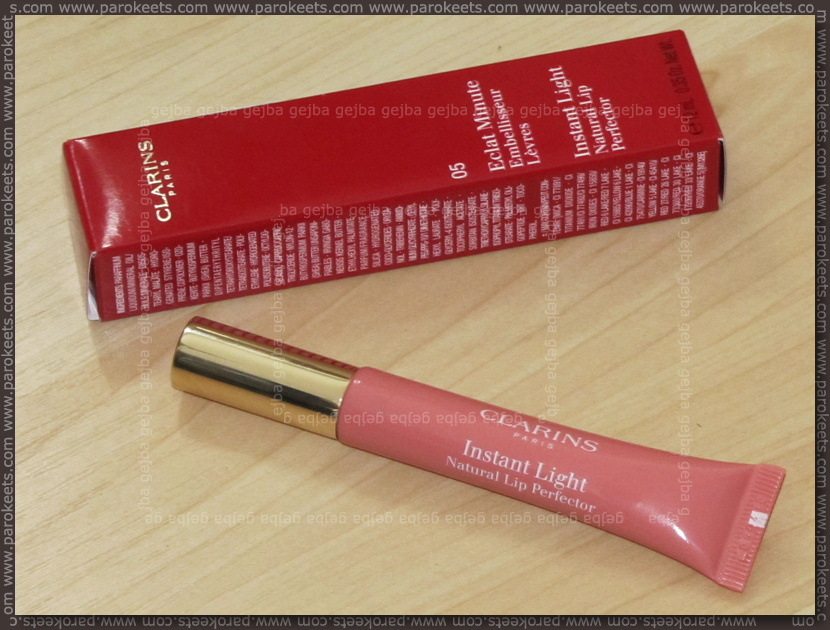 Some of the shades were sheer and didn't appeal to me. 05 and one of the brown shades look like most compact formula, so it really was no brainer to pick up Clarins Candy Shimmer Natural Lip Perfector.
Ingredients are not stellar but not bad either + the feel on the lips is nice. Color payoff is practically invisible on my lips which goes well with their declaration that this product will give you "subtle, natural colour".
We'll see how I like it in the long run. I would normally post a review on this after weeks of testing, but as the sale is today only, I wanted to give a shout to all of those who're interested in it.
Price: 16 EUR when not on sale for 12ml (0.35 oz.).
[one_half]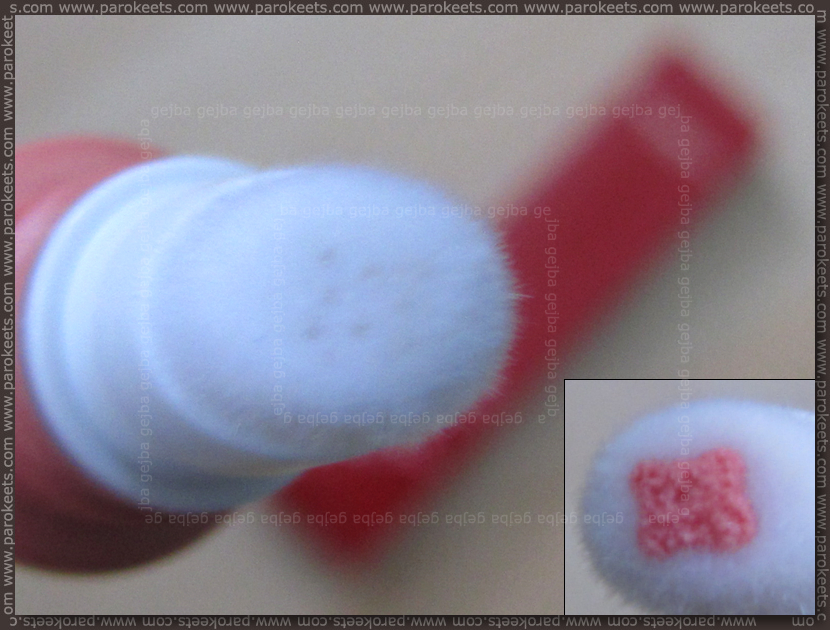 [/one_half]
[one_half_last]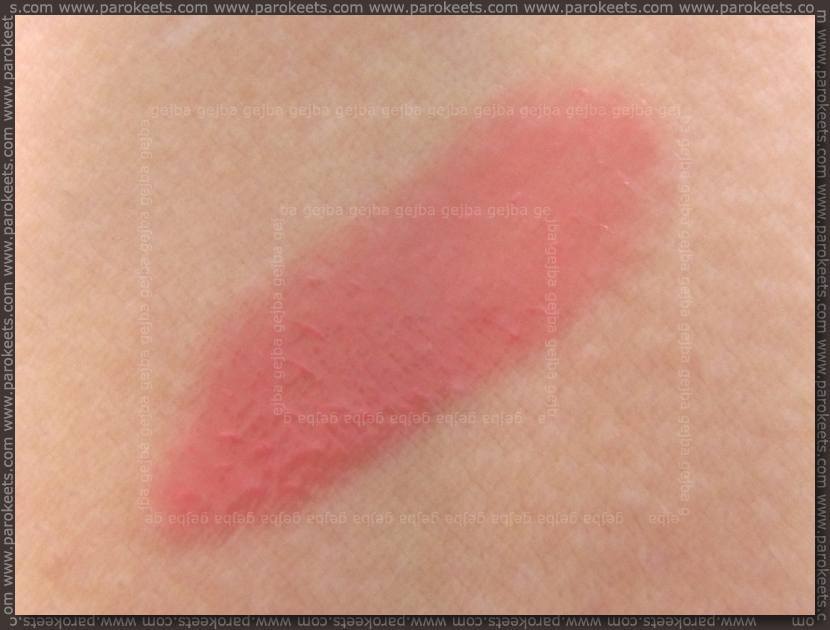 [/one_half_last]
Vsakič, ko vprašam kaj od Clarinsa priporočate, je na tapeti eden in isti proizvod – Instant Light Natural Lip Perfector. Danes sem imela ekstra minutko, tako da sem v Maxiju zavila še na oddelek parfumerije. Uganite kaj – samo danes imajo znižanega enega izmed lepših odtenkov, tako da je odšel z menoj samo zato, ker ste ga ve priporočile. :cute: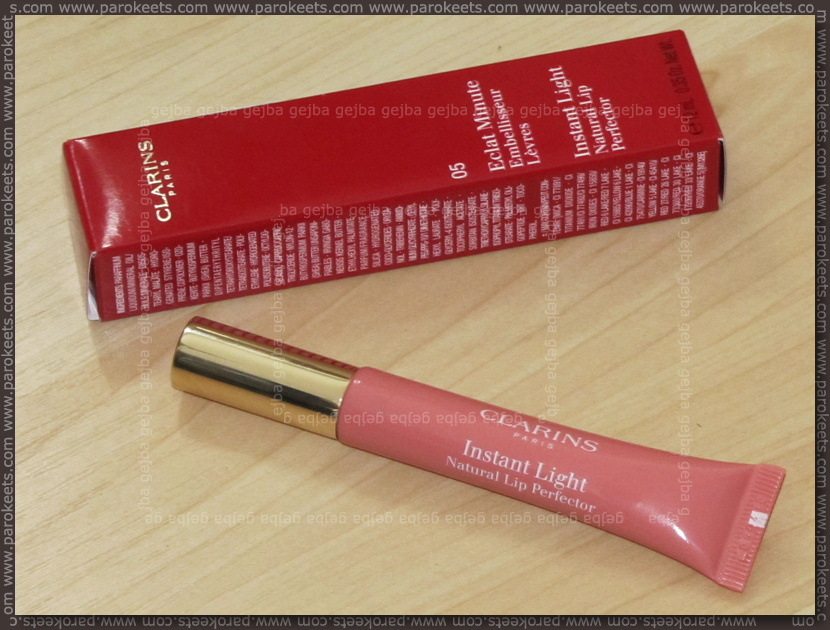 Nekateri izmed odtenkov so mi bili čisto mimo – prosojni … 05 in eden izmed rjavih odtenkov, sta delovala najbolj obetavno. Tako da odločitev o nakupu Clarins Candy Shimmer Natural Lip Perfector glosa, ni bila ravno težka odločitev … 40% popust pa se le izplača izkoristiti. :silly:
Sestavine niso bajno fantastične, vendar slabe tudi ne + občutek na ustnicah je prijeten in ni lepljiv. Barva sama na mojih ustnicah ni preveč vidna, tako da bi se kar strinjala z njihovo trditvijo, da glosi/balzami pustijo "subtilno , naravno barvo".
Bomo videli kako se bo obnesel na dolgi rok. Načeloma bi oceno pisala šele po tednih uporabe, vendar sem želela post objaviti še danes, da lahko vse, ki vas balzam/glos zanima, skočite v najbližjo Beautique drogerijo. :angel:
Redna cena: 16 EUR za 12ml.
[one_half]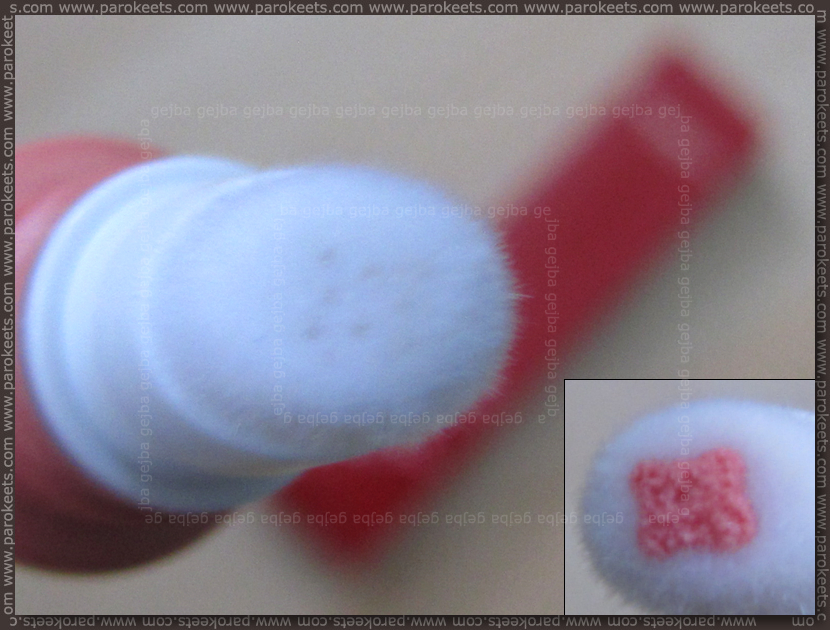 [/one_half]
[one_half_last]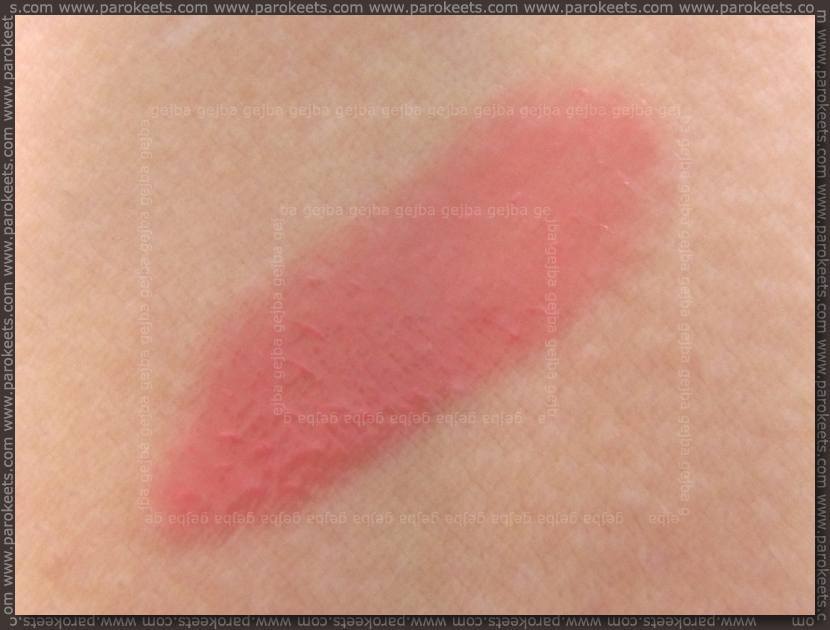 [/one_half_last]