I bought Look by Bipa Petrol nail polish quite a while ago in Austria and even wore it couple of times, but somehow swatch got lost in the archives folder. :angel: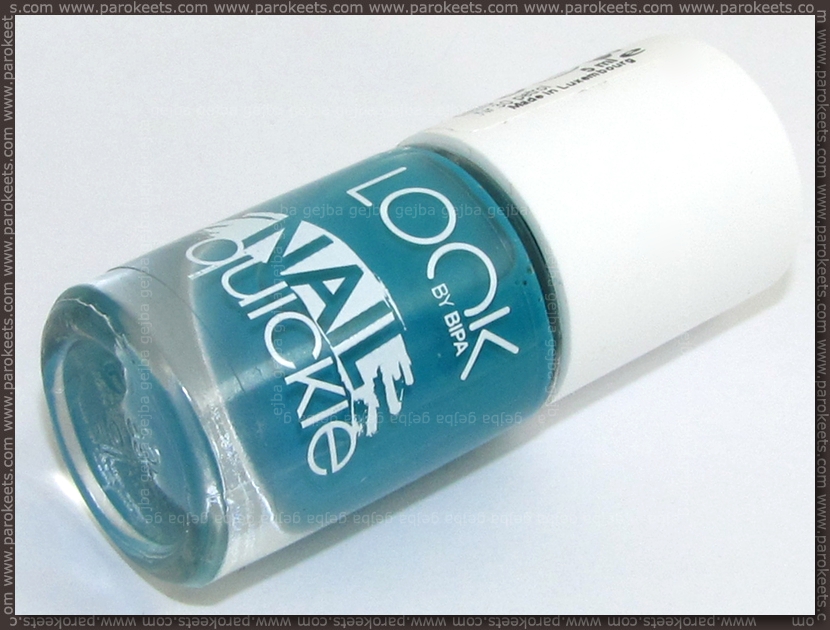 Color I love – teal chameleon that goes from lighter to darker shade and from more green to more blue specter. :love: Formula I was not so crazy about. It's pretty sheer/watery one so I needed either 3 thiner layers or 2 thicker ones for opaque application.
You already met Bipa Petrol nail polish long, long time ago. It served as a base for China Glaze Fault Line crackle nail polish.
Are all of their formulas watery or did I just happen to stumble upon such a Look By Bipa shade?Look by Bipa Petrol lak za nohte sem že pred časom kupila v Avstriji, ga že nekajkrat uporabila, swatchi pa so bili ta čas skriti v mojem arhivu. :angel: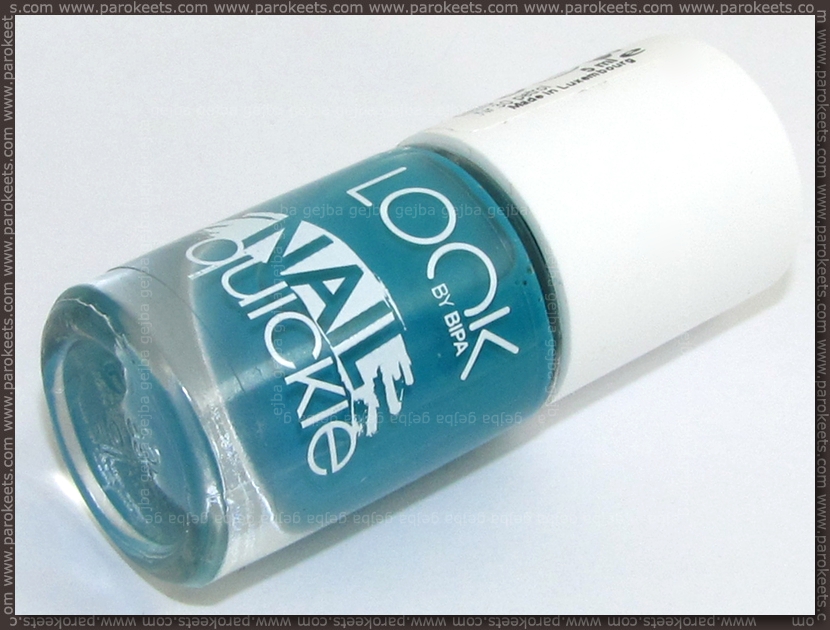 Barva mi je čisto pisana na kožo – pravi mali kameleonček (gre za 5ml stekleničko), ki spreminja tako barvi spekter (med zeleno in modro), kot tudi svetlost samega odtenka. :love: Formula mi pa ni bila preveč všeč – zelo je vodena/prosojna, tako da sem potrebovala ali 3 tanjše ali 2 debelejša sloja, da sem dobila OK prekrivnost.
Bipa Petrol lakec ste že videle na Parokeets blogu. Predstavil se vam je namreč kot baza China Glaze Fault Line laku.
| | |
| --- | --- |
| Look by Bipa Petrol nail polish swatch | China Glaze: Crackle Glaze - Fault Line |
Kakšni se vam zdijo Look By Bipa laki v povprečju? Sem samo imela to "srečo", da sem zadela tisti edini prosojen odtenek ali pa so večinoma takšni?