How come I have jet to write about this beautiful red "liquid/sparkle" sand nail polish from Essence? You know I'm not really into sand effect nail polishes, but when you add glitter to the mix … I'm hoked. :biggrin: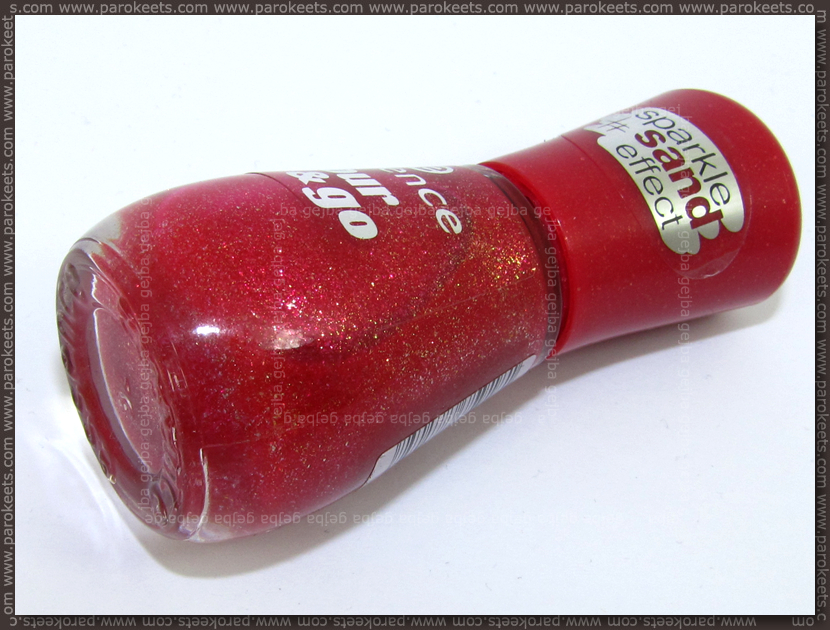 I think I chose this pretty red shade at Essence event. It would make sense as I don't really have much time for shopping (+ when I do get 5 minutes in front of Essence stand it tends to robbed of the shades I'm looking for :silly: ) and I doubt I could have resisted Me & my lover if I saw it in such a lovely environment. Application was not problematic, formula is good pigmentation wise, but drying time could be better. I did manage to wear it for almost whole week without major damage to my manicure, so I'm giving it thumbs up even if slow drying time does annoy me. 2 coats shown in swatch.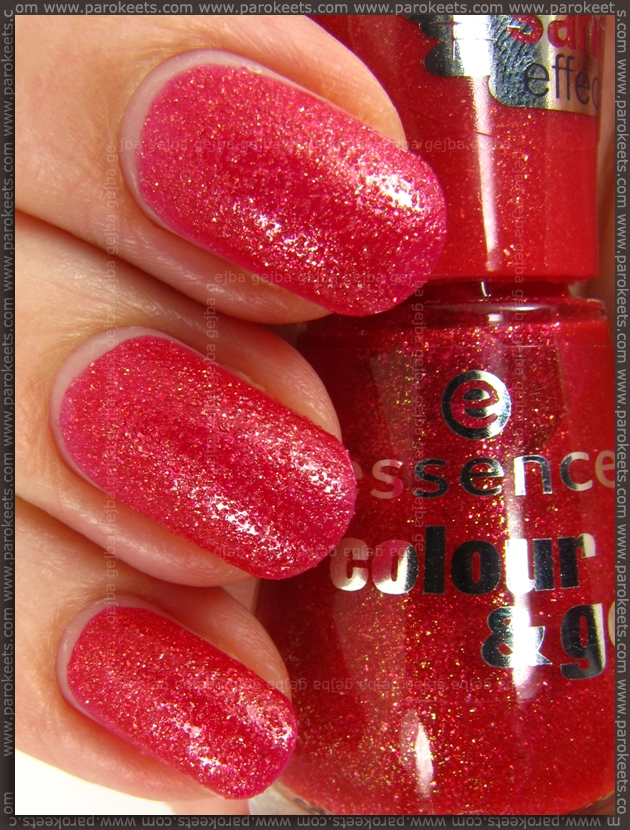 How fast is drying time with other Essence sand nail polishes? I think few other shades would look good on me and I desperately need good staying power at the moment. Little one is learning to stand and my life will never be boring again. :biggrin:
Huh – kako se mi je pa tale Essence rdeči peščenko izmuznil? Itak že vse veste, da mi peščenkoti niso ravno najljubši finiš na svetu, ampak če dodamo v kombinacijo še bleščice … potem se jim res težko uprem. :biggrin: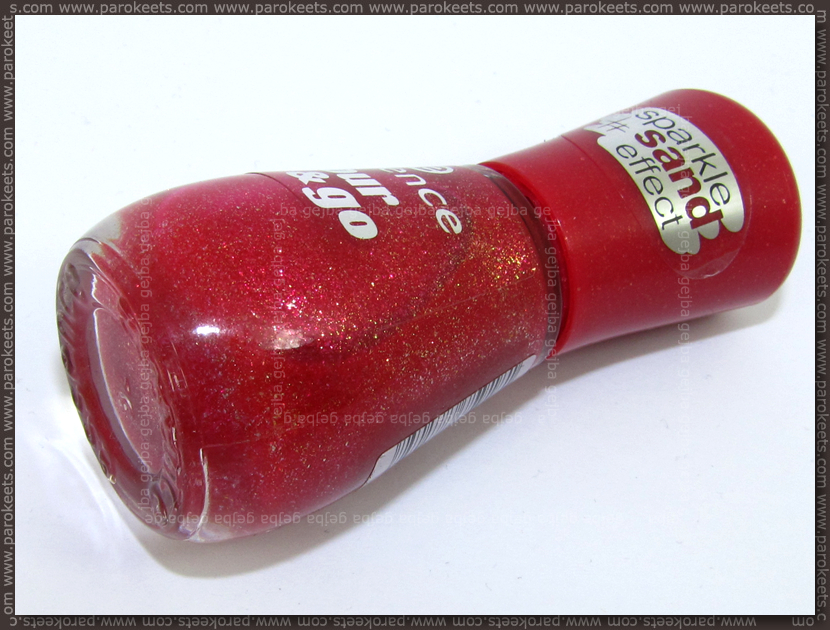 Če se ne motim, sem lak dobila/izbrala na Essence eventu. Nekako bi bilo logično, glede na to da nimam ravno časa na pretek za nakupovanje kozmetike (pa še ponavadi ni na Essence stojalu iskanega odtenka … vedno izropate stojalo tik preden pridem jaz do njega  :silly: ). Pa tudi dvomim, da bi lahko v prekrasnem ambientu preskočila tako lepega rdečkota kot je Me & my lover. Nanos ni bil problematičen, formula je dobro prekrivna, hitrost sušenja pa me ni navdušila. Je pa res, da je z minimalnimi poškodbami zdržal na mojih nohtih skoraj cel teden, tako da mu oprostim počasno sušenje. Na spodnji fotografiji sem uporabila 2 plasti.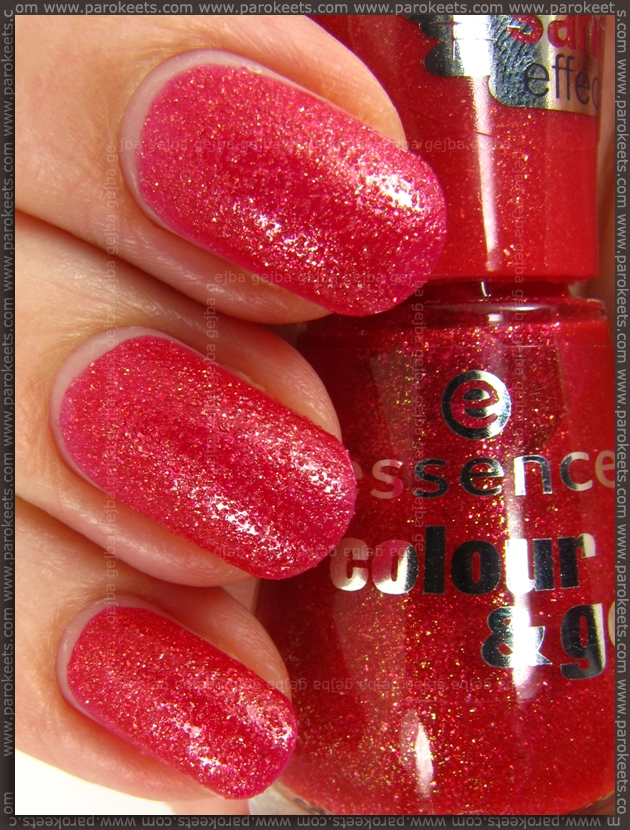 Kako hitro se sušijo drugi Essence peščenkoti? Nekaj njihovih peščenkotov imam še ogledanih in trenutno krvavo potrebujem lake z zelo dobro obstojnostjo. Naša tamala se je namreč začela postavljati na noge in po videnemu sodeč, je mojih dokaj brezskrbnih dni konec. :biggrin: