The moment I saw first swatches of Bourjois Vampire Vanity topper, I was hooked. It simply had to be mine. First I looked in DM stores, but could not find this shade so I put it on my Muller shopping list and was lucky enough to catch it. :happy: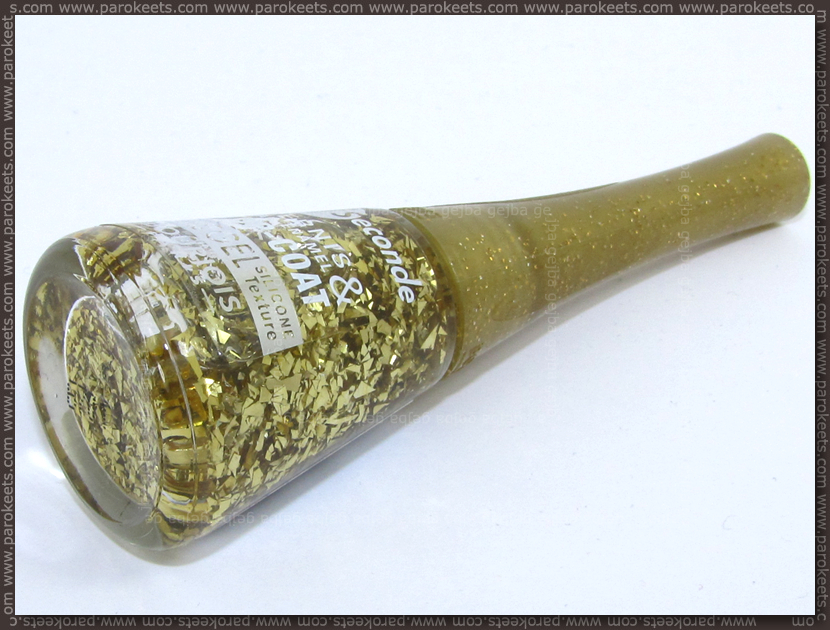 I am happy to report that this topper is as pretty on nails as it is in bottle. It does have few downsides though – base is not thick enough for gold flakes to evenly spread on the nail so I had to use two coats and tap the brush little bit so I got semblance of even application. On the other hand I prefer thiner base over thicker as this was I just 2 coats and mission accomplished versus bubbling, way to thick coats …  Base for golden flakes was Essence Moonless Night (Dark Romance LE)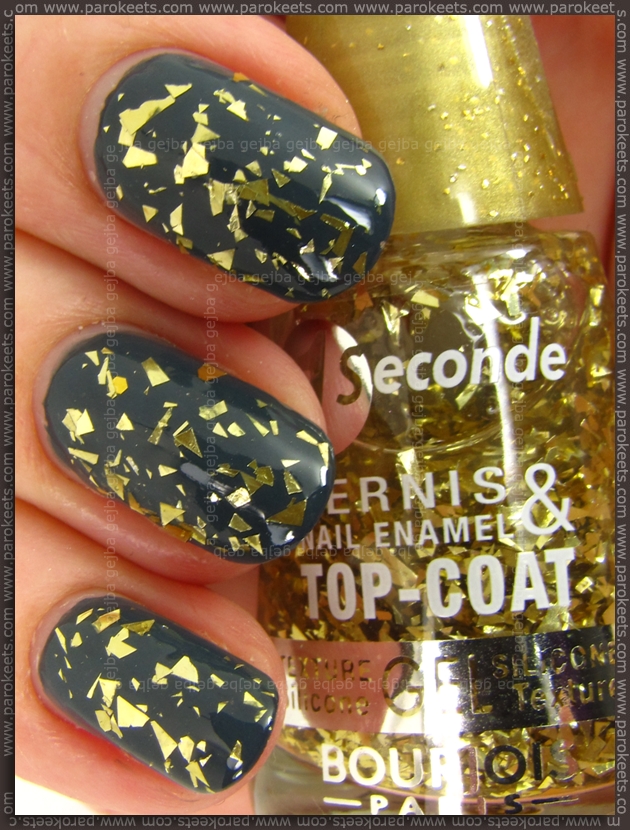 Price: 7,29 EUR for 9ml (0.30 fl.oz.).
What so you think – is this not the perfect topper for December or what? :nails:
Takoj, ko sem zasledila prve swatche Bourjois Vampire Vanity laka, sem vedela, da mora obvezno biti moj. Najprej sem ga iskala v DMovih trgovinah, vndar ga nikjer nisem opazila. Na srečo, so ga v Mullerju le imeli, tako da sem končno dobila tale krasni lakec. :happy: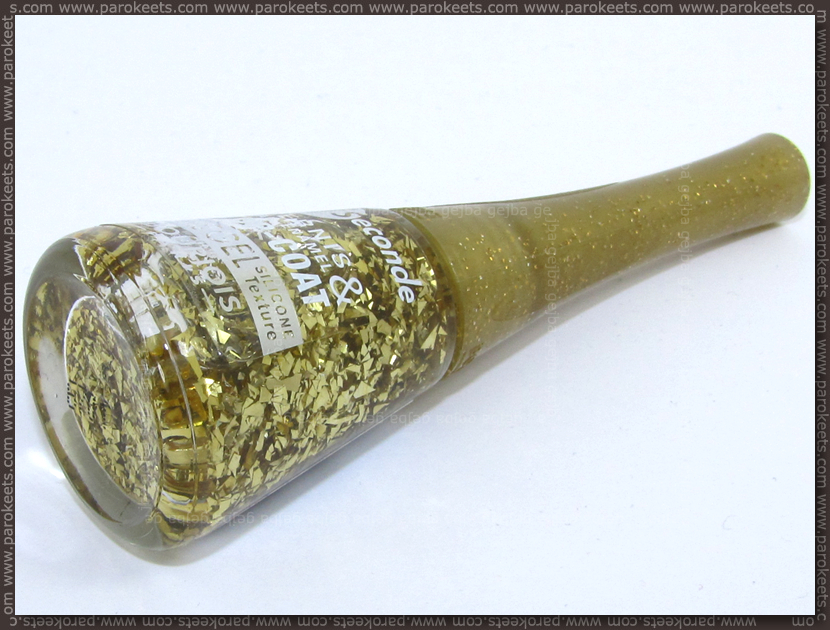 Z veselje poročam, da je lak tudi na nohtih tako lep kot v steklenički. Ima pa eno pomanjkljivost – osnova ni zadosti gosta, da bi se zlate krpice lepo razporedila po nohtu. Sama sem uporabila 2 plasti + občasno kakšno krpico kar s tapkanjem prerazporedila. Vendar pa imam po drugi strani raje nadlake z bolj redko bazo kot pregosto. Tako se vsaj ognem mehurčkom, predebelemu nanosu … Kot osnovo za manikuro sem uporabila Essence Moonless Night (Dark Romance LE)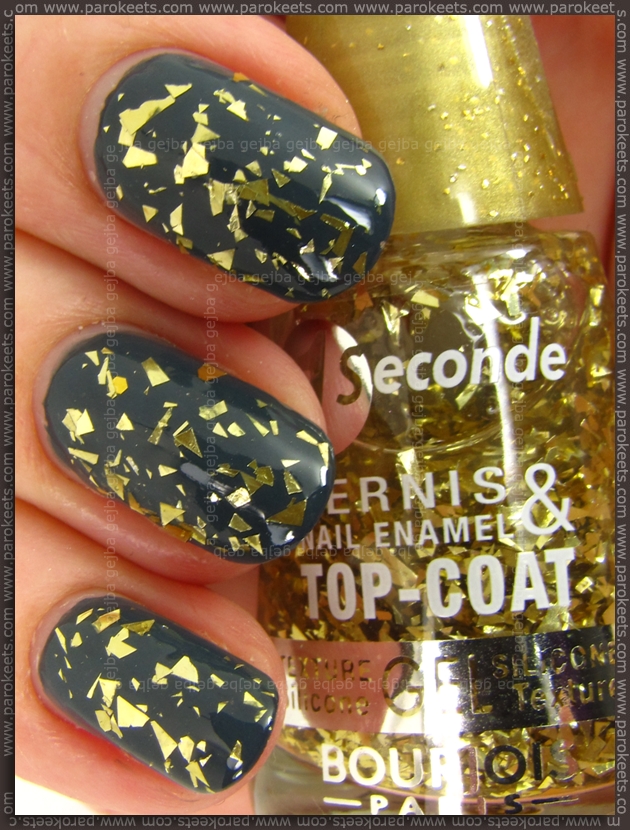 Cena: 7,29 EUR za 9ml.
Kaj ve pravite – ali ni Vampire Vanity kot naročen za decembrska rajanja? :nails: