When I first saw holographic nail polishes, I knew that I have to have at least one. This was at a time when China has released a wonderful collection OMG! The collection contains 12 beautiful holographic shades. I remember how difficult it was to choose a single shade. I do not know how, but I chose a shade TMI. A coral red shade…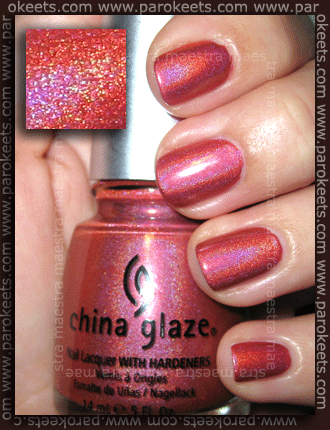 The shade alone didn't impress me that much, but the holo shimmer did. It's a rainbow in the bottle!
TMI is very pigmented and opaque with two coats. It dries to a matte finish, so you really need a top coat to make it glossy.
The image above is two coats of colour and a top coat.