For a long time I didn't know that Zara is also selling nail polishes, until I saw this beautiful dark blue shade with fine blue shimmer, which is visible only under good lighting. The photograph is made with flash …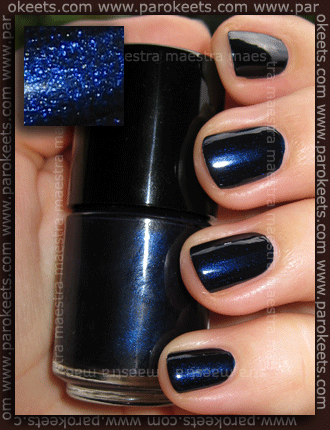 It applies great. You'll need only two coats for full coverage. Brush in my bottle is cut sideways which makes it hard to use, but it's not completely useless. I don't know whether it should be like this or it's just mine. The bottle is small. It contains 8g or 0.28 oz.
I wonder if it is similar to Chanel Black Satin…
This post is also available in SLO.