I'm really glad, I can show you this beautiful Jelly Baby Trend Edition from Essence so soon. It is a great collection, which just calls for spring to come. Unfortunately this is a limited edition and will be available only for a short period of time. This time I won't babble a lot and will let the pictures speak for themselves.
I'll start with nail polishes. In this collection there are five new shades. They are all creamy and all of them have jelly finish. And because of the jelly finish they aren't fully opaque. The application on all of them was just perfect. No streaks at all! And when they dry, they are very glossy even without topcoat.
Very Berry is a great raspberry shade. It reminds me of Essie's Foot Loose, but that one isn't jelly. In the picture below, there are two coats of color.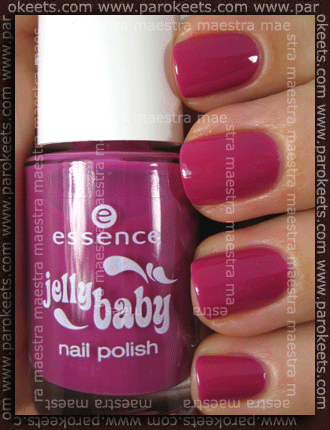 Bubblegum has a very appropriate name. It is really like pink bubble gum. It's very sheer, but surprisingly it doesn't bother me at all. It really looks like I have pink jelly on my fingers. In the picture there are three coats.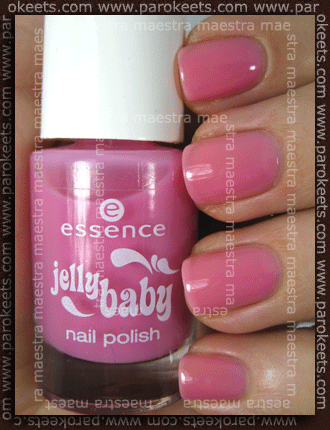 Cotton Candy is the only color from this bunch that doesn't speak to me at all. It is just boring. It's almost transparent with very little pink hint. There are two coats in the picture below. I'm sorry for my yellow stained nails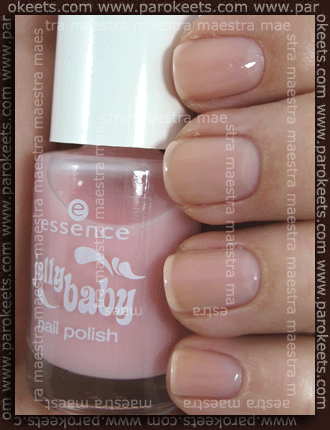 Yummy Gummy… this one has such a funny name and I love it! I love the color and I love the name. IRL it's not as red as shown on the picture below. It is somewhere in betweenmagenta and red. Great shade for spring and summer! Three coats in the picture.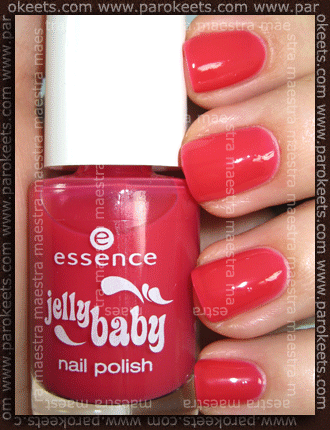 Cherry Juice has also very appropriate name. It really looks like cherries! Two coats in the picture.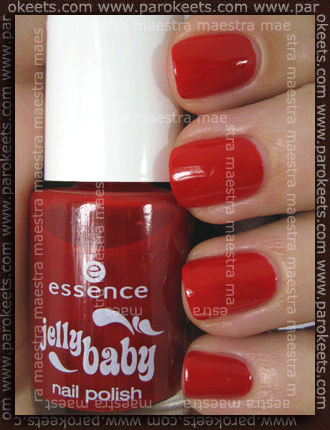 The bottle contains 8ml. The local price is 1,55 €.
Also in the Jelly Baby collection there are:
lip glosses: bubble gum, yummy gummy and cherry juice; gel blush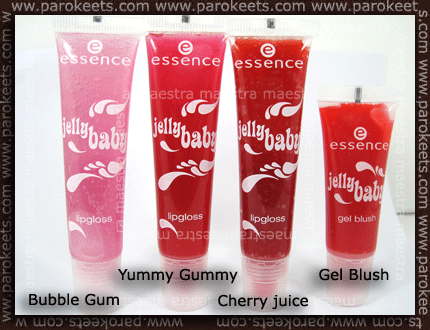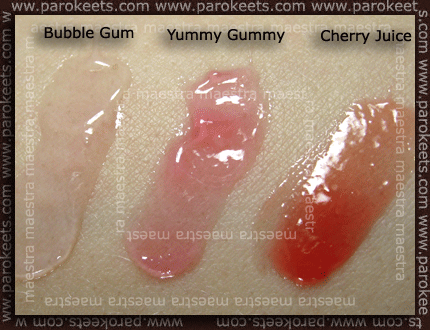 Lip glosses are without the shimmer. They create wet look on lips and are not stickey. They just gently color the lips, because they are not very pigmented.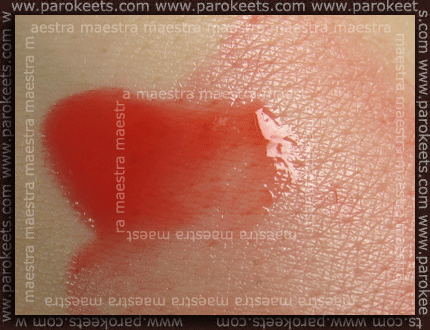 Gel blush surprised me. I didn't think I'd like this one, but I was wrong. It is a nice light red blush, which is easy to apply. It dries quickly and doesn't leave a film on the skin.
gloss eyeliner, gloss mascara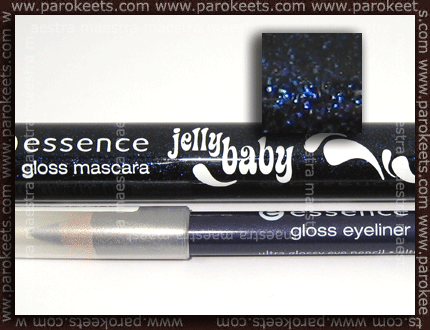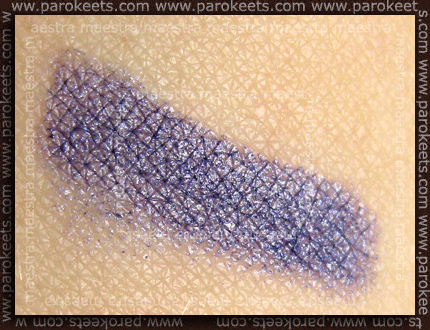 Gloss eyeliner applies great. It is purple-blue color with tiny shimmer.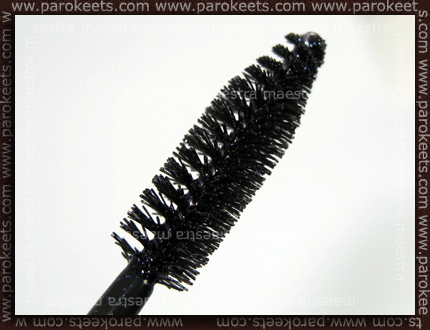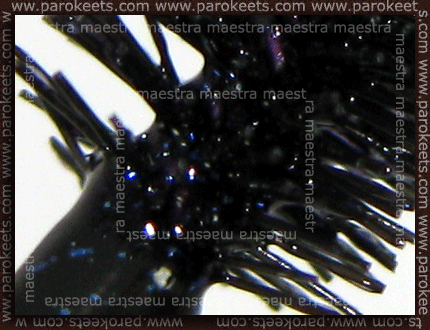 Gloss mascara contains a lot of blue and purple shimmer, which is traped in glossy watery-black base. Overall it is a disappointment to me.
That's all for today. If you have any questions regarding the products from the Jelly Baby Trend Edition feel free to ask.