OPI has released a collection of 12 shades called South Beach for spring/summer 2009. From the pictures I've seen I can say that this collection looks really promising. I ordered a set of four minis. The set is called Teeny Bikinis and contains: Out Done In Deco, Suzi & the Lifeguard, Overexposed in South Beach and RapiDry Top Coat. Each bottle contains 3,75ml of contents.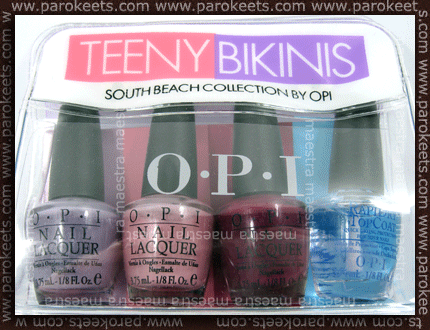 Out Done In Deco is wonderful cream lilac shade. At first I wasn't sure if I'd like this colour but than it grew on me. And now I like it a lot! It's such a fresh shade! I didn't have any problems with the application. Two coats were enough.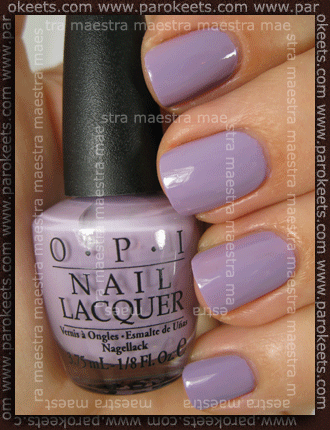 Suzi & the Lifeguard is such a lovely soft pink shade with dense pink and silver shimmer. Also with this one I didn't have any application issues. I needed three coats for it to be opaque. It is probably the prettiest soft pink shade in my stash. I really love it!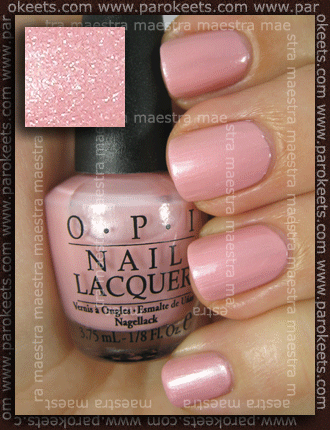 Overexposed in South Beach was the disappointment in this bunch. I had great difficulties with the application. Polish just didn't go smooth on the nail. The first coat was really streaky and bumpy. The second coat smoothed the things out a little bit, but not enough. I needed the third coat to get it to look OK, but way from perfect. The surface still wasn't smooth. You could see bubbles and bumps. I don't know what caused it. Maybe it's just my bottle or maybe it came to some strange reaction between the basecoat and the polish. I added one coat of RapiDry, which also didn't smooth out the surface. And it also not the fastest drying topcoat ever. For now this is my NOTD, but I don't know how much longer I can keep it on my nails. The shade alone is pretty dark magenta purple with purple and blue shimmer.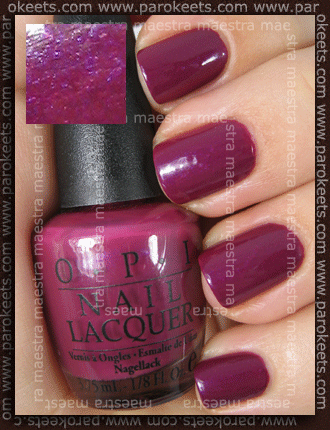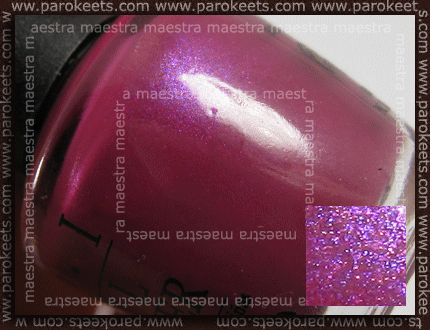 Overall, I'm satisfied with all three shades and I'm already thinking of getting a few other shades from OPI's South Beach collection.