Maestra addicted me to glittery overcoats. I remembered I had something similar in my collection – Gosh Harlequin. It's looks something like Maestra's Gosh Rainbow. You can judge for yourself if they're alike or not.
Picture was taken outside in sunlight.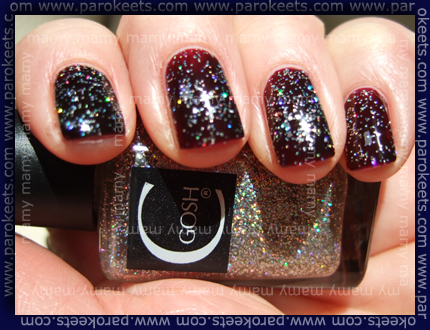 I used Essence 50'Fever Rockabilly asbase – one coat.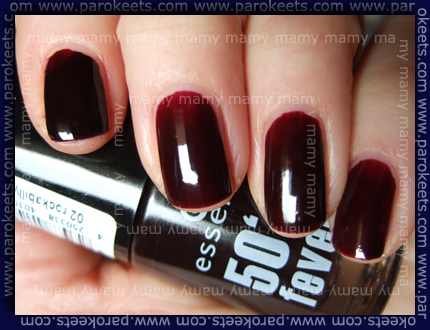 The second experiment: this time I applied Essence Trend Edition Arctic Lights Cold Silver over the Essence Rockabilly.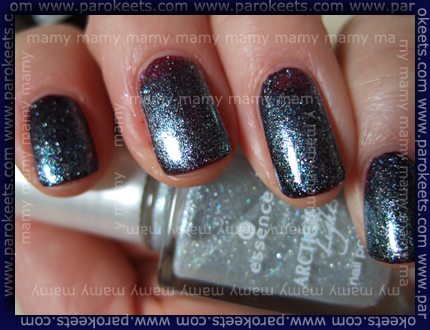 I'm not sure last combination impressed me.