After all those girly shades, it's time for something totally different. It's time for Manglaze!
ManGlaze came up with two shades, which were made for men. For men who dare! First look at this crazy images on the bottles…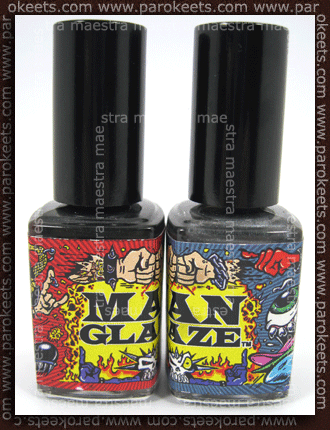 When I first saw these bottles it almost knocked me over! Just crazy!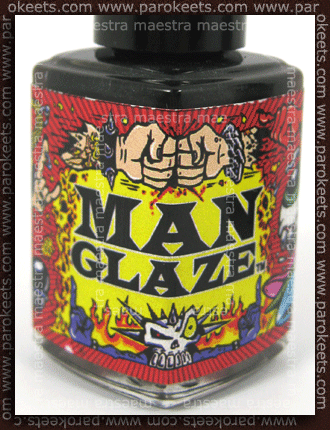 But the bottles aren't the only crazy thing about these polishes. The contents is also something special. The shades dry totally matte. No shine at all!
The first shade is called Fuggen ugly, which is grey shade with lots of silver, green and pink fine shimmer.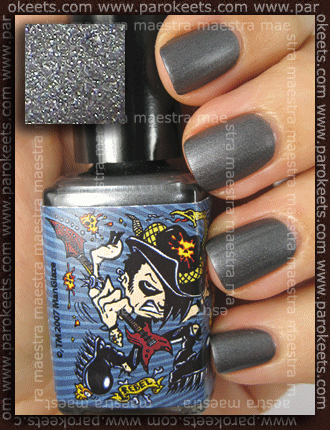 In the image above there are two coats with no top coat.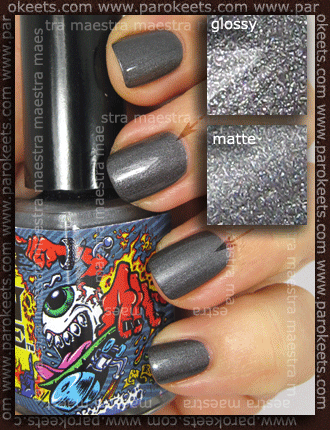 In the image above there is a top coat on all nails except on ring finger.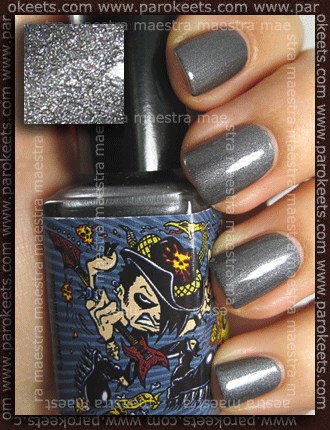 Top coat on all nails.
Next shade is called The Death Tar. Don't they have original names? The Death Tar is black shade with lots of fine silver, green and pink shimmer. The matte effect is even more visible on this one. It 's really interesting how the shimmer comes to life when the top coat is added. Marvellous!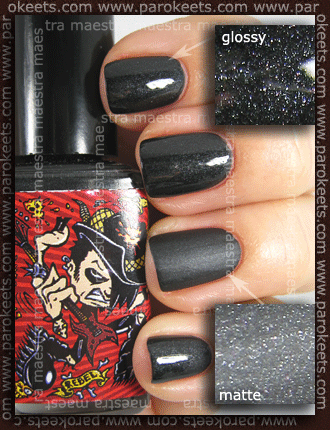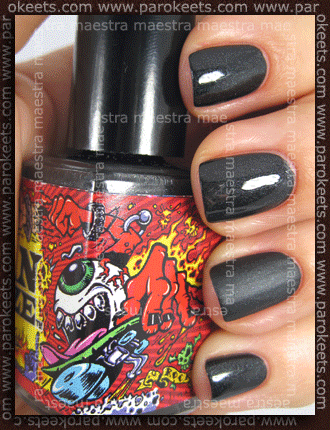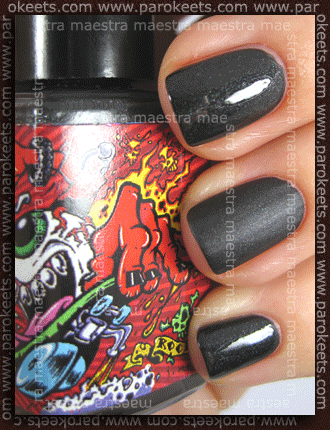 I didn't have any application issues. Both of them were opaque in two coats. And I love both of them!
I ordered both of them HERE. The price is devilish! The price tag for one bottle is $6,66 – the satan's number
What do you think about these polishes and the matte finish? And what do you think about men, who polish their nails?