While I was standing before S-he stand, S-he Stylezone 436 nail polish caught my attention with its lively violet color.
I used 2 coats and no topcoat. It dries relatively quickly, so I didn't need fast drying topcoat. And staying power is not really priority in my book – color is.
I get bored by the shade in couple of days anyway.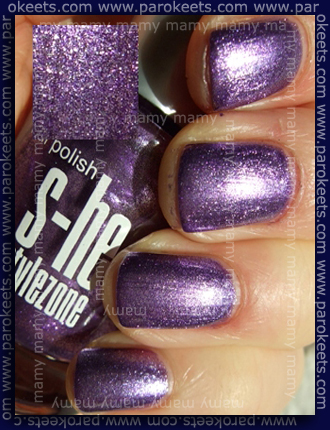 Color is bit lighter in real life, since I could not capture exact shade – even when I took picture in direct sunlight.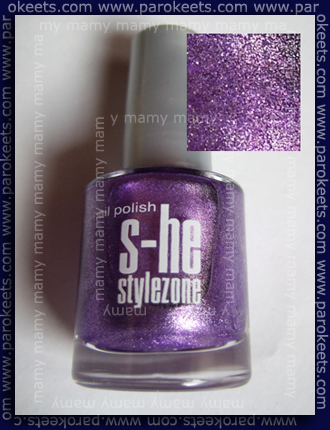 I must admit I could have easily chosen more colors, but this one was most convincing. I recommend 436 to all lilac lovers.
Where is the line between lilac and violet? Or is lilac just brighter violet? What do you think?