Previously, I wrote about Essie Spring 2009 collection. Presentation of the collection and photos of shades Mesmerize and One Of A Kind are HERE. It is a good collection, maybe not best suited for spring, but good. With creme blue shade called Mesmerize Essie hit "freaks" like me right in the heart. It is really unusual blue creme, which applied beautifully. But this collection did disappoint people who expected pastel, soft, sheer shades, because this collection does not offer any.
Today I'd like to present you: Status Symbol. It is a vibrant creme pink with a bit of coral to it. It is not "barbie pink" nor neon pink, it is "just" vibrant pink.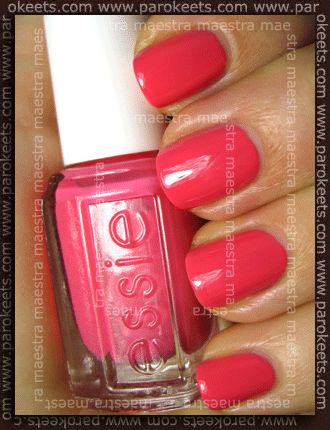 With this one I didn't have any application issues. Picture above is taken with two coats.
When running through my stash I realised, that Status Symbol is really similar to Essie's last summer shade Movers & Shakers.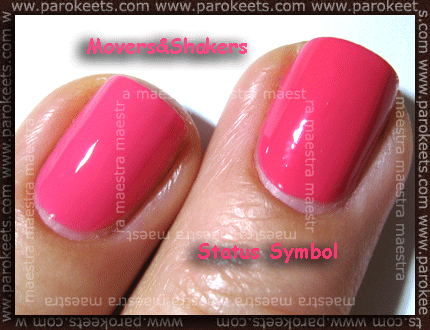 They are really similar but not dupes. Status has some coral hint to it, which Movers & Shaker does not have.