Today I have some sugestions for "clubbing appropriate" make-up and nail polishes.
First is the green make-up…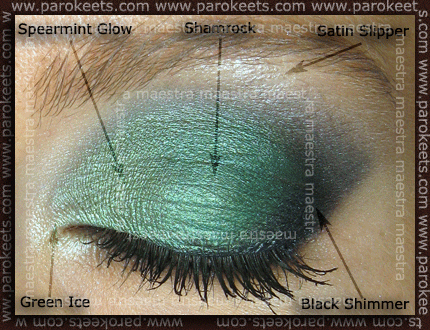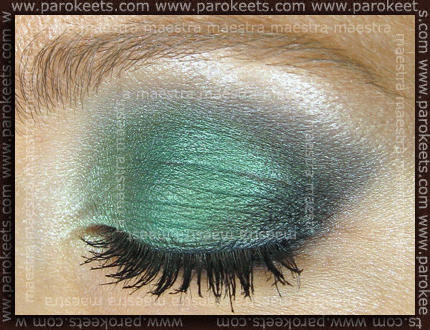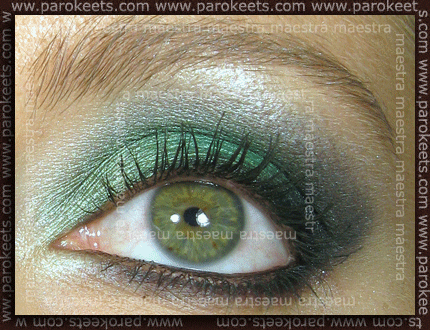 For this make-up I used NYX's Jumbo Eyeshadow Pencil in shade Dark Brown as eyeshadow base. It is creme dark brown shade. Than I applied Sweetscents mineral eyeshadows: Green Ice, Spearmint Glow, Shamrock, Black Shimmer and Satin Slipper.
Next one is the Creative Nail Design's Sour Apple polish, which is a light pastel almost neon green color. And for this one, my boyfriend sad it is very "clubbing appropriate"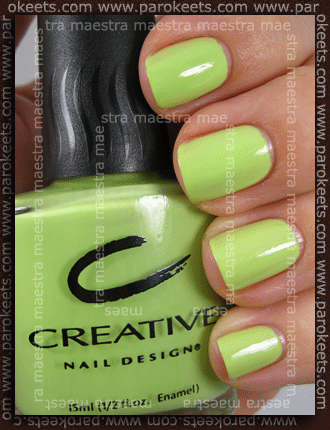 It is a bit streaky to apply, but if you are careful enough, than you can get away with only two coats as I did. I love this color! It is so unexpected and so bold. After some time I tried something and added one coat of CND's Leaping Lotus to Sour Apple. The end result was stuning…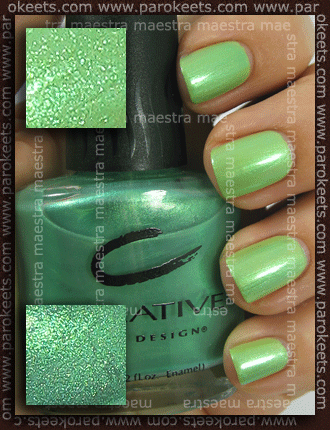 Leaping Lotus is beautiful blue-green color, but it is unfortunately sheer. You'll need at least three coats to be opaque. But it is perfect for layering. It would be incredible over black but let's leave that for other time.
The manicures above are definitely not for shy people and they will surely get all the attention they need But if you're not into bold shades, I sugest NYX's Las Vegas. A dark green jelly color with green shimmer to match the above make-up.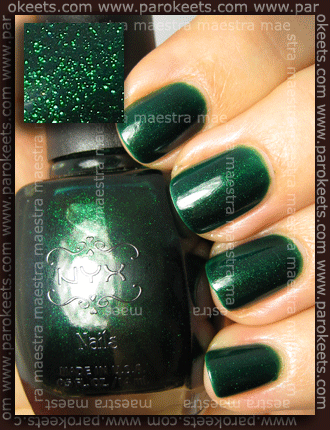 What do you think? Would you dare to wear Sour Apple on your tips?