When my collection of red nail polishes was almost exhausted, I started to look around for other colors: violet, brown, blue.
Maestra inspired me to buy beautiful blue Jessica Fancy Fishnets. Next were Essence Rock Rebell and Gosh Ocean which is more on turquoise side.
Today is day for Nubar Indigo Ocean.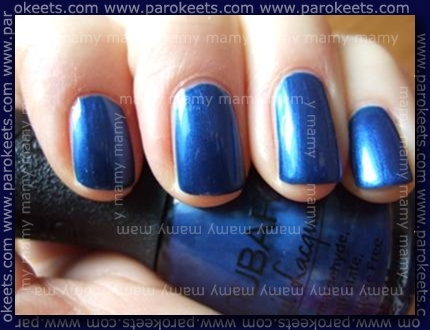 This is my favorite blue nail polish so far (even thou it is more turquoise in the bottle). I had no problems with application, it dries really fast. In the picture I used 2 layers of Indigo Ocean and Mavala Colorfix topcoat. Today is second day I have it on, and it's still perfect. Brush is classical and allows for precise application.
I'm sure that my collection of blue nail polishes will be getting new additions.