The 4th part of Sweetscents Christmas collection review is dedicated to Autumn Splendor trio – three pretty fall colors.
I'm still note sure if Quaint is more brown or violet, so I'll just call it violet-brown. This intriguing eyeshadow changes its color depending on lighting. I blame multicolor shimmer for my color blind moment.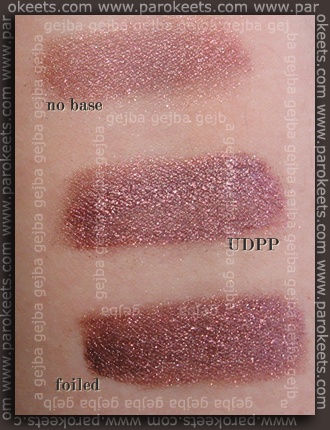 Quaint has more cold colored shimmer, while Fall and KIA have more goldish one.
I like KIA more than Fall, since it's more pigmented and finely milled.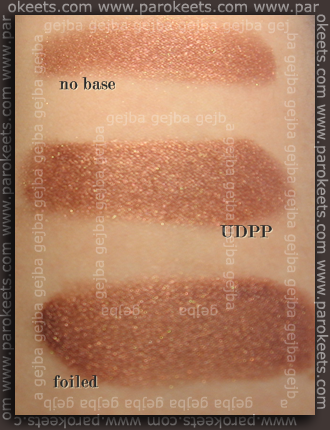 I don't use Fall very much. My main problem with this eyeshadow is its poor adhesion. Shimmer stays put for a while, but base just disappears.
For the end – Maestras make-up with Fall, Edge, Satin Slipper and Begonia eyeshadows.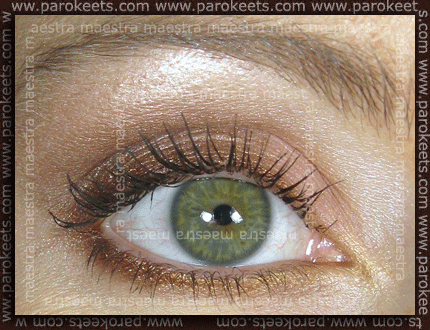 More about Sweetscents Christmas collection: part1, part2 and part 3.