This polish definitely has the right name. I even told it couple of times to stop toying with me and let me capture one of its chameleon colors.
Manufacturer described OPI – Don't Toy With Me as burgundy sparkle. I see a lot of different colors in this shade, but non of them is burgundy.
I love the multi-dimensional concept of this polish. Base is almost dark fuchsia with red and purple shimmer (or maybe even fine glitter). Are you wondering how does that look like in practice? More light falls on the polish more red it is. Depending from color of light it turns prom fuchsia to red to violet.
2 coats + topcoat in different lighting.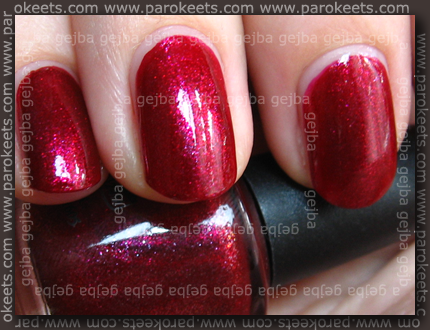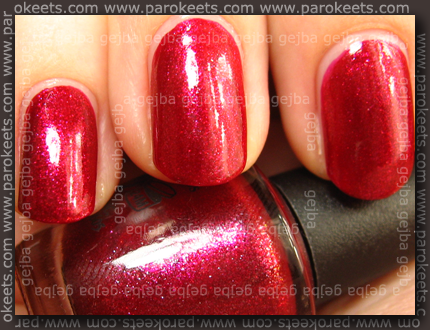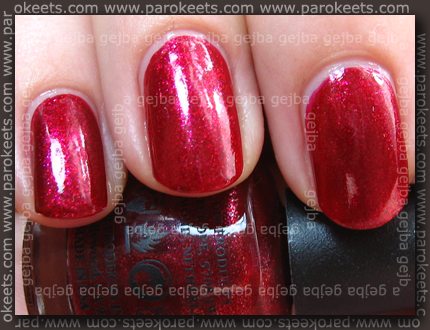 Direct sunlight: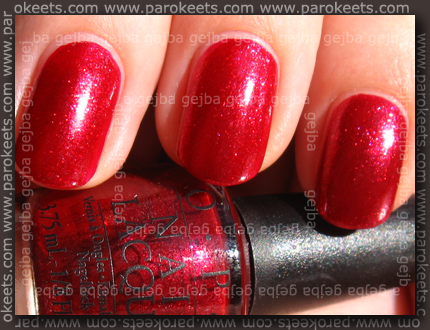 Purple shade was difficult to catch – this is the closest I came to it: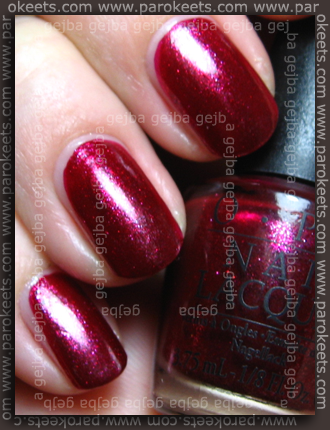 Does anybody else think this is not burgundy shade? Or is it just me?